Remember the little dress Sonia was wearing in the Three Girls in Goodwill Pink photos from a few years ago?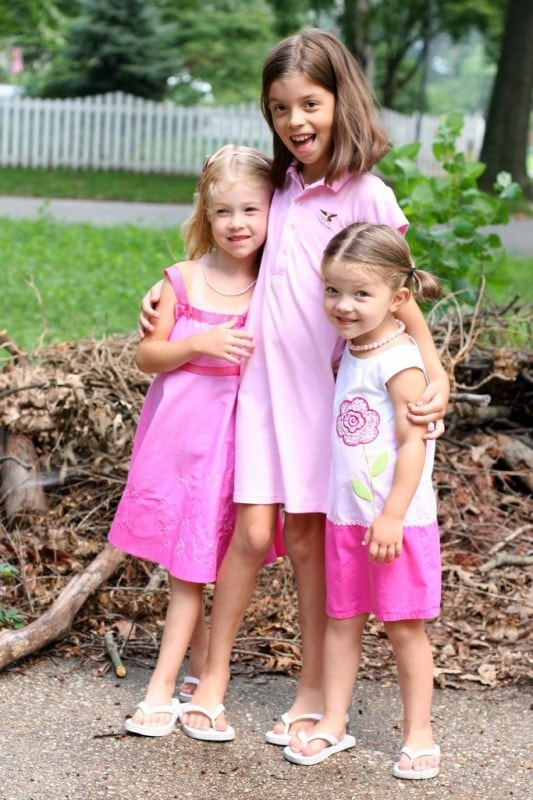 Well, it got handed down to Zoe last summer, and I keep having trouble with the ribbon on the straps fraying and coming loose. I've fixed them a few times now, but they continue to cause problems.
Now, Zoe will be too big for this dress by summer's end, so I could have just given up on it.
However, I really prefer to think about the big picture waste-wise, and I'd like to be able to hand this dress down instead of throwing it out.
I bought a bottle of Fray Check recently, and I realized this was a perfect use for it!
I picked all the stitching out that was holding the ribbon in place, and then snipped off the frayed parts of the ribbon.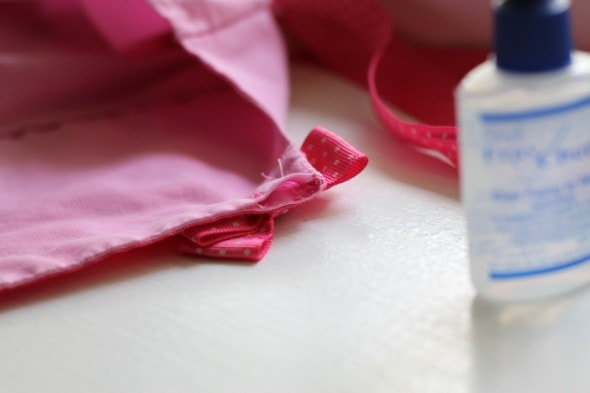 Then I applied Fray Check to the ribbon ends and let them dry. Once they had Fray Check applied, they were SO much easier to work with.
I inserted them into the bodice of the dress, and sewed them on by hand (the area was too tricky to maneuver a machine through!)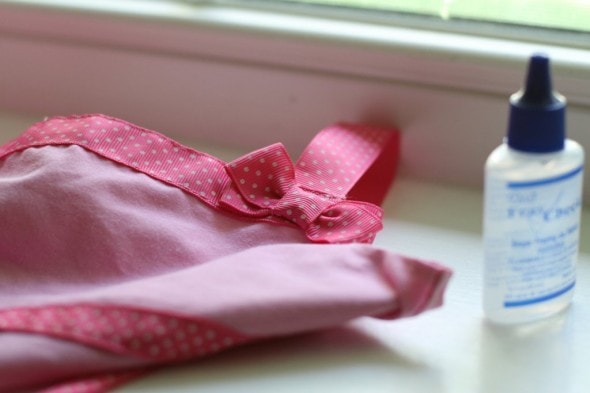 Now the dress is in good shape again, and this time I have confidence that my fix is going to hold up.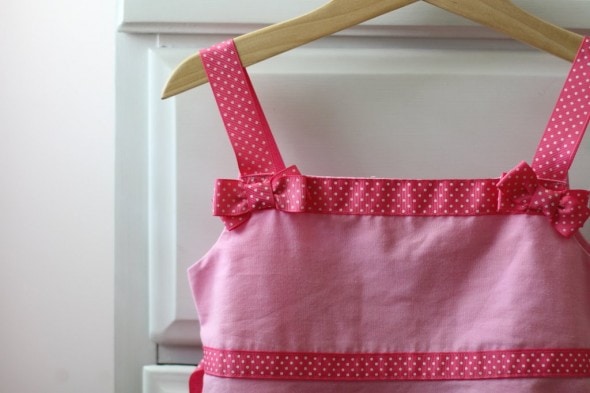 I just realized this post sounds like a Fray Check commercial, but Fray Check has no idea who I am, and I bought my bottle of Fray Check with my own money.
Anyway, I'm really pleased with how it worked, and I can give it a hearty recommendation. You can buy FrayCheck at Amazon, but I got mine from a local sewing shop, and I think you should be able to find it at most craft stores.