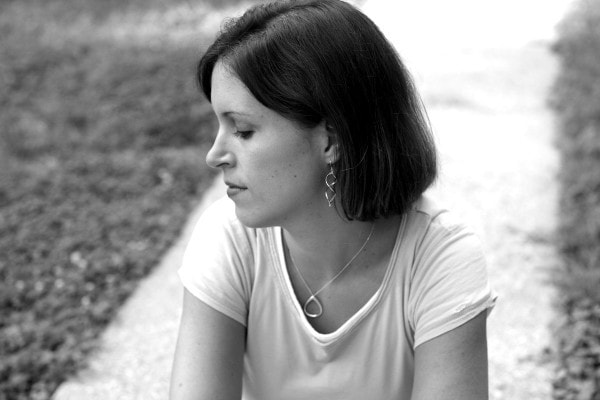 And it came from Novica, a National Geographic company that sells handmade jewelry, paintings, women's clothes, men's scarves and other men's accessories straight from the artists all over the world. This cuts out some of the middle men, allowing artists to earn more money even while offering their items at lower prices than you'd find in a traditional store. It's a partnership that's beneficial for the artists and the consumers, and I love that Novica helps to support unique handmade art.
Novica also runs a micro-loan program where people like you and me can loan money to artists (who pay 0% interest on the loan). And when you're paid back, you get a 15% bonus on the amount you loaned if you spend it at Novica.
Novica sent me a gift certificate so that I could try out some of their products, and I headed straight for the jewelry, where I agonized over what to buy. There are so many gorgeous items available, it's awfully hard to choose.
I'm kind of a minimalist when it comes to jewelry (I love simple lines), and the two items I finally settled on reflect that….I ordered this bracelet: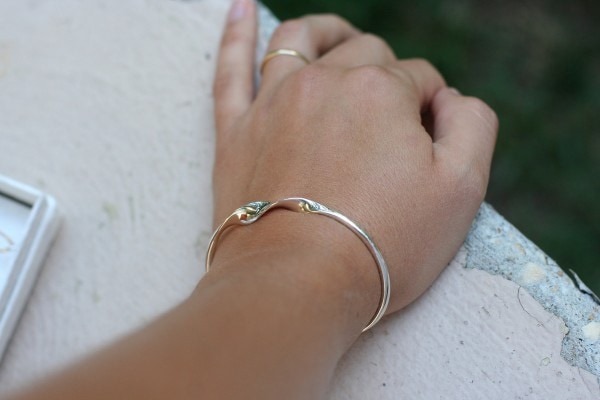 And these earrings.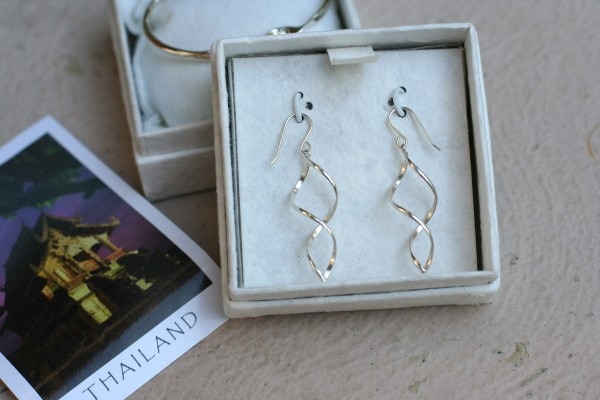 They came straight from Novica's office in Thailand, packaged neatly in these gift boxes which are made from sustainably harvested bark in Thailand.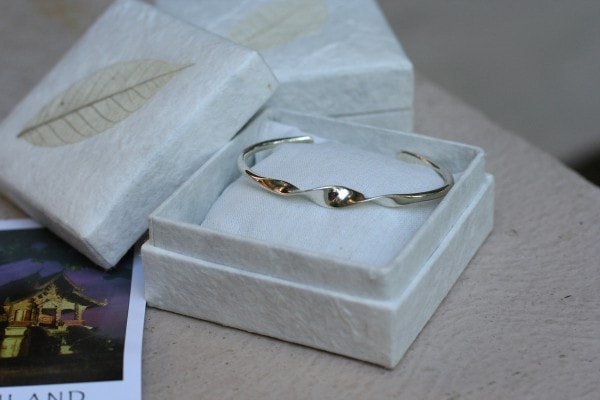 The products you can buy through Novica aren't going to be as inexpensive as what you could pay by shopping discount retailers, but on the other hand, the jewelry I have is well-made (I don't think my silver earrings will turn copper like the ones from Claire's) and by buying it, I'm supporting a small business instead of a massive corporation.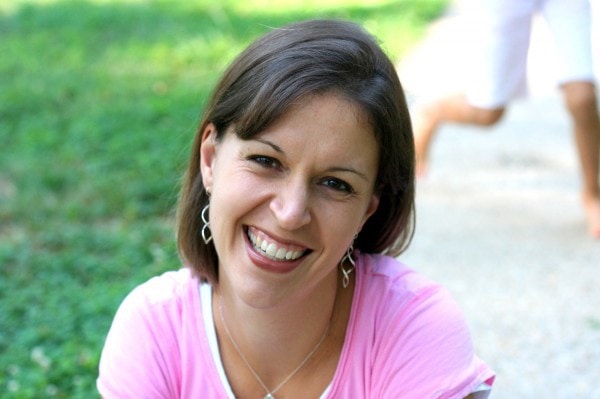 Ten to fifteen years ago, I probably wouldn't be as jazzed about this kind of jewelry, but I've gotten to a point where I'd rather spend a little more to own a few quality products instead of owning a bunch of not-so-well-made products that are less expensive.
Less is more, baby!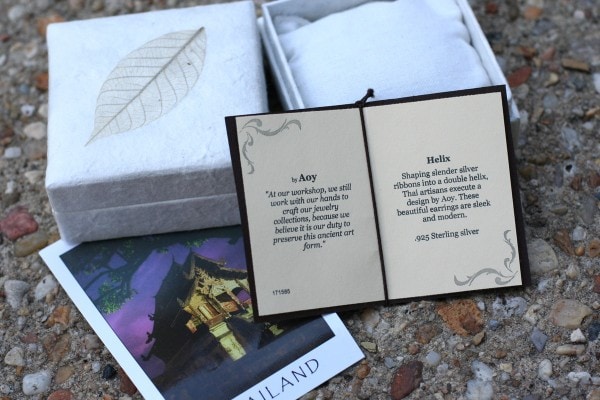 And if the well-made products support a good cause, that sweetens the deal all the more.
If you need to buy a gift for someone (especially if that someone values handmade items and loves to support artists), I think Novica would be a great resource. I'm quite inclined to do some Christmas shopping there for Lisey…she's got sensitive ears, and there are so many little earrings with sterling silver posts which would be perfect for her (she'd love these butterfly earrings).
Now, when Novica contacted me about their store, they offered to give me a $150 certificate to spend for myself.
But, since I wanted you to be able to try Novica out, I opted to split the $150 into two certificates…$75 for me and $75 for one of you!
So, I've got a $75 Novica code to give away to one of you, dear readers. All you've got to do is leave me a comment telling me what you'd like to buy from Novica (jewelry, a vase, a painting? Go check out all they've got to offer!).
I'll randomly choose a winner on Monday morning, August 15th, so don't delay…enter now!
disclosure: Novica gave me a $75 certificate to spend but I was not otherwise compensated in any way, shape, or form. All opinions are my own.
P.S.Novica also wanted me to tell you that they have a new home party division called Novica Live. Go check it out if you'd like to find a party or a consultant!