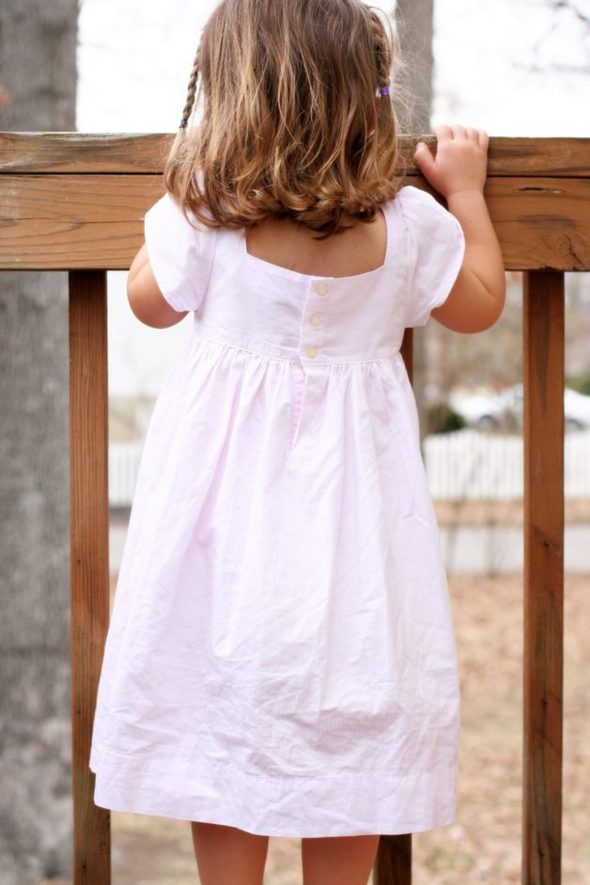 I did this a few weeks ago, actually, but didn't get around to posting about it.
It's fairly rare for me to buy clothes for my kids (we get a lot of clothes from Freecycle, and we are the fortunate recipients of lots of hand-me-downs) and it's ever rarer for me to buy clothes for Zoe.
She's the youngest, and she's the third girl, so she's got hand-me-downs from both of her older sisters.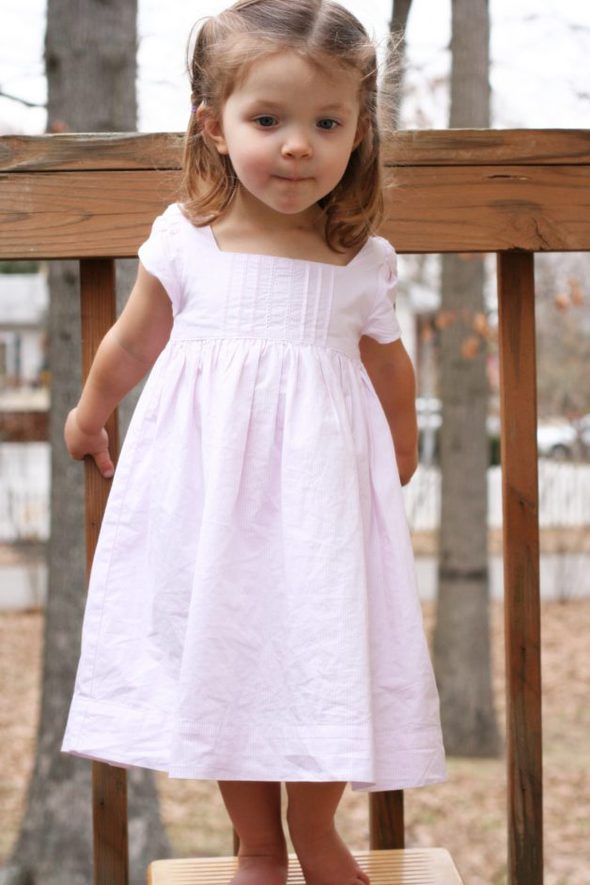 But, I was in Kohl's a few weeks ago, buying a birthday present for a niece of mine, and I spied this dress. It's a Chaps by Ralph Lauren dress, and I totally fell in love with it.
I'm normally not such a sucker for new children's clothes, but my goodness, I think this is the most adorable dress e v e r!
It's hard to tell from the pictures but it's made from a light pink and white striped fabric. I just love how simple and clean the lines are, and I love the back. It reminds me a bit of dresses from Jane Austen movies.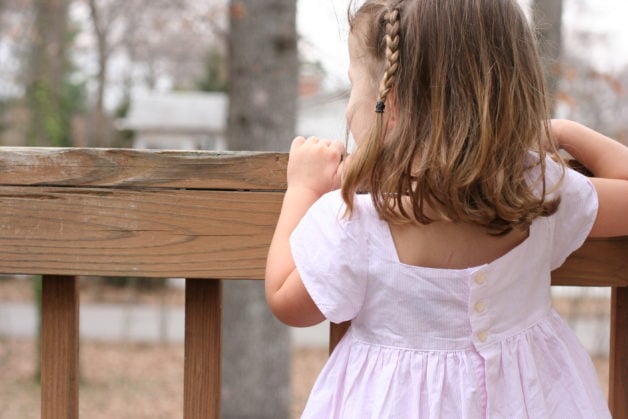 It was on sale, naturally (is anything ever not on "sale" at Kohl's???), but it was $23, which is far, far more than I will usually pay for an item of children's clothing.
And Zoe didn't technically NEED a new dress (although, her summer dress supply is a bit low because her older sister hasn't grown out of enough of the bigger dresses. She's kind of on the small side.)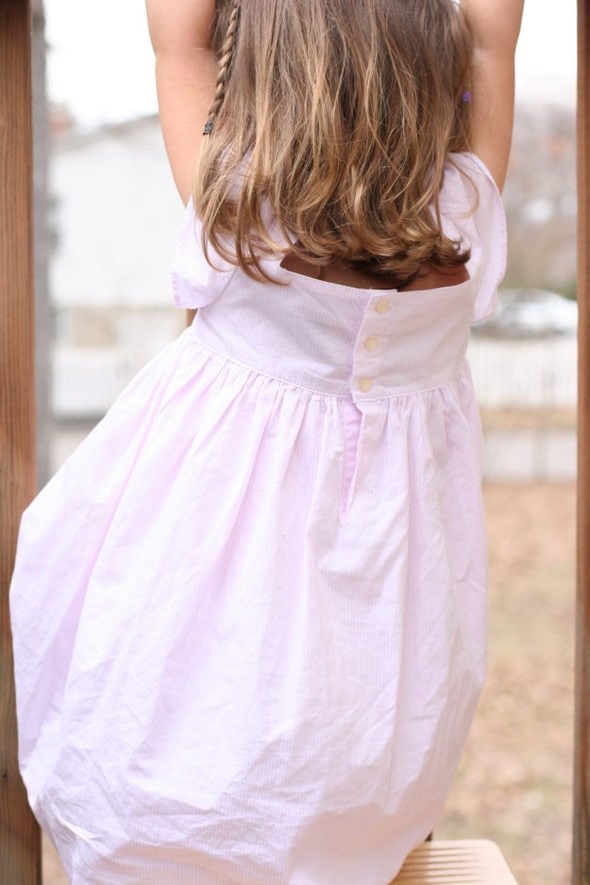 However, since I really, really loved it, and we had money in the clothing budget for it, I decided to splurge a bit.
Why am I posting about this, given that my blog is about frugality?
Well, I think it's important to point out that a frugal life isn't always about deprivation. In fact, frugality and budgeting made the $23 dress possible.
If we weren't frugal, we'd probably be living paycheck to paycheck, barely making ends meet and we'd probably have a fair amount of debt.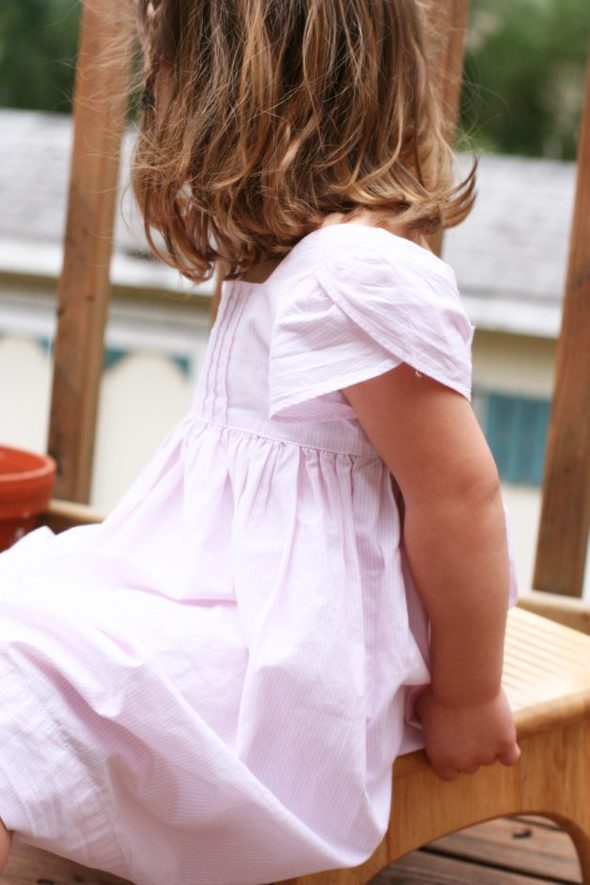 Instead, we're debt-free (aside from our mortgage) and so we are actually able to live a bit beneath our means. Because of that, we can set aside some money each month for clothing expenses.
I also think that keeping purchases to a minimum makes me appreciate those purchases way more.
If I routinely dropped a couple hundred dollars each spring and fall on new clothes for my kids, a new dress like this wouldn't be nearly as thrilling to me as it is now.
As it is, though, since I rarely get to go pick out new clothes for my kids, this dress is making me really happy.
P.S. Amy Dacyzyn calls this strategic deprivation; you appreciate things more when you don't get them all the time!