On Tuesdays and Thursdays, I post a picture and just a few words.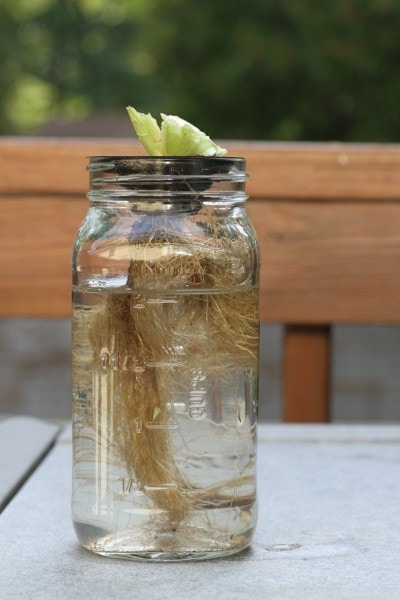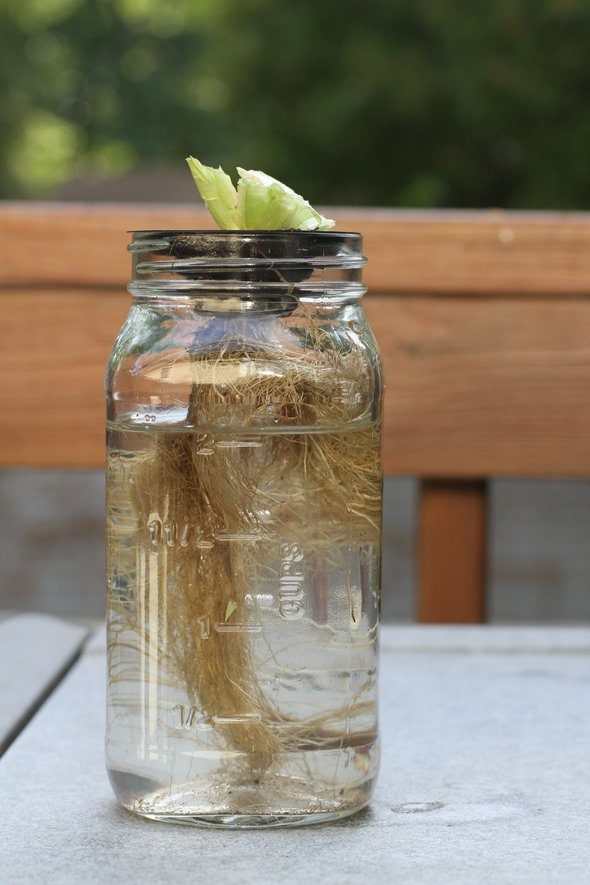 One of the things that came in my first produce delivery box was a head of hydroponically grown lettuce. It came packaged with this little disk and with the roots still intact, so after I made a salad last night, I decided to see if I could regrow some lettuce.
So I stuck it into a jar and we'll see what happens.
(That's a jar that originally held commercial canned peaches. Although you can't use them for canning, I find these kinds of jars to be quite useful for holding pantry ingredients or making yogurt. A word of warning, though: if your jar held something like tomato sauce or pickles, you'll need to wash it well and let it sit in the sun until the odor disappears. Otherwise whatever you put into the jar will taste faintly of tomato sauce or pickles!)
______________
Joshua's 52 Project post: A Floridian