Since it's Memorial Day, I wasn't going to post today, but I need some help from you guys!
Mr. FG works some odd hours no matter what shift he's on, which means that we are frequently getting at least part of our sleep when the sun is up (especially during the longer days of summer).
So, we've been wanting to buy some blackout window coverings for our bedroom.
I'm having a dreadful time figuring out what to get though, and I was hoping maybe some of you would have recommendations for us.
Here's a poorly-taken quick snapshot of the type of windows we have: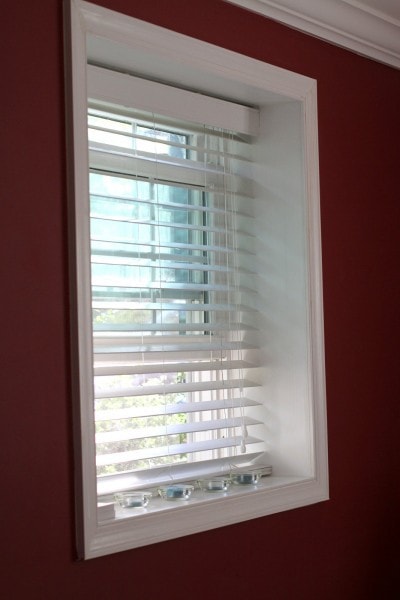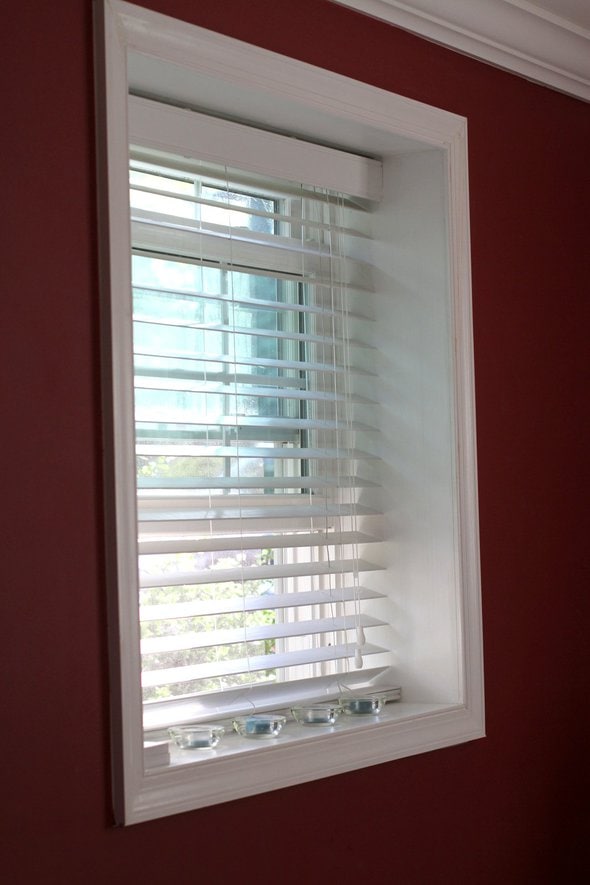 We have three of these to outfit.
I've looked at covers that you velcro up, and while these are inexpensive and seem to work like a charm, I don't like the idea of having to take them down every day (I really don't want to leave my bedroom pitch black all day long.)
I looked at Roman shades, but I read conflicting reports about how well they block light. The blackout versions tend to be quite expensive, and I'd hate to pay a bunch of money for something that doesn't work much better than our current blinds.
I've also thought about blackout curtains, but I'm having trouble finding some with a light-colored front panel. Our room has burgundy walls and is on the north side of the house, so if I put dark curtains up, I'm afraid it will feel very, very dark.
I did find a few white versions, but reviewers complained about the shower-curtain-ish feel of them.
Another option is to buy regular curtains and sew a blackout lining (using fabric like this) onto them.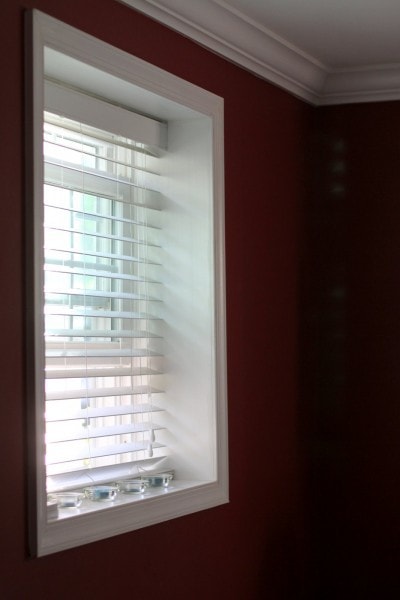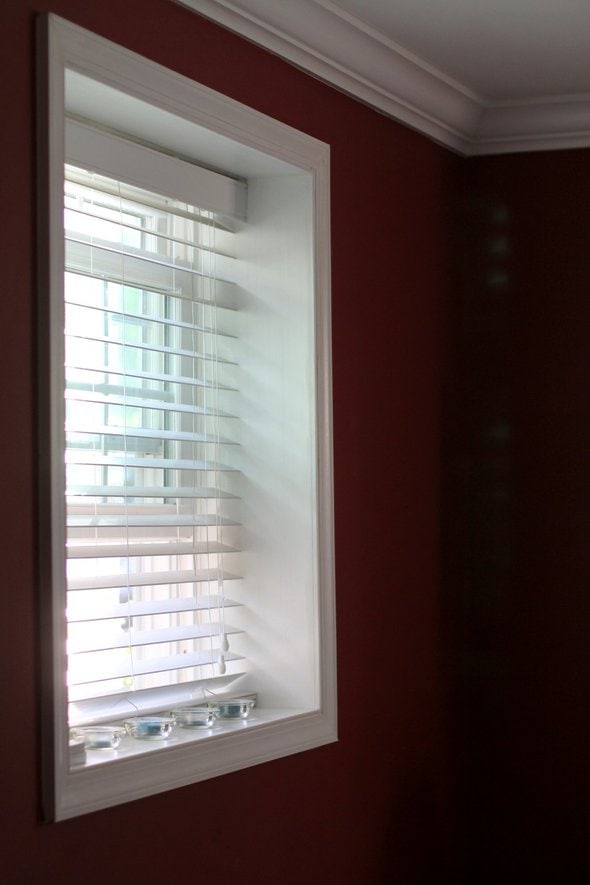 Oof.
I'm having major decision fatigue, so I would dearly love some advice from you. Help me figure out something that's not crazy expensive, ugly, or inconvenient. 😉
(If that's even possible!)