Back in January, I was listening to a Before Breakfast podcast episode about motivation. In it, Laura Vanderkam was talking about the relationship between progress, rewards, and motivation.
Basically:
Progress is rewarding.
Rewards are motivating.
Thus, rewards beget more progress.
And then you are in something that is the opposite of a vicious cycle! But sometimes it can take a while to see rewards, and when you are in that spot, motivation can flag a little.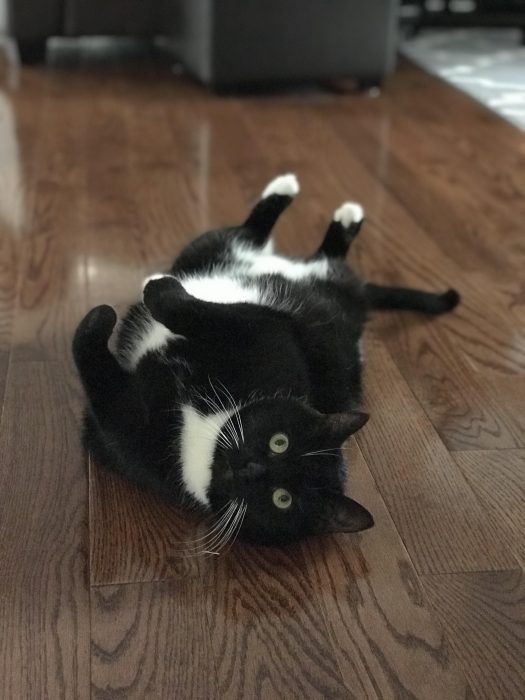 Because I am a frugal blogger, my mind immediately turned to how this concept applies to money management, and I started pondering where my motivation for frugality comes from.
What rewards do I get for making progress in managing my money well? How do those rewards motivate me to continue?
And then I also started thinking about other things I do (like blogging, rehabbing furniture, working on my college classes) and what motivates me to keep at them.
So, this post is just my ponderings on the topic and at the end, I hope you will share your thoughts too!
I decided that rewards really fall into two categories: immediate rewards and future rewards.
Immediate rewards
Immediate rewards are the most fun, but I think they are also the type that can encourage not-so-great choices.
For instance, if you choose to order takeout, the immediate payoff is that you don't have to cook and you get a hot meal anyway. That's pretty rewarding!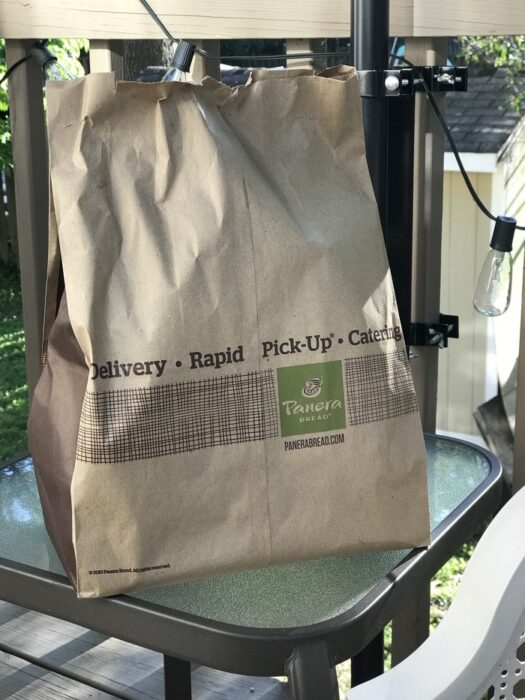 If you choose not to get out of bed and go to work, the immediate reward is that you get to stay snuggled up in your comfy bed.
If I choose to not practice my chin-ups, the immediate reward is that I avoid the sweating and the muscle pain, and I can spend the time doing something more fun.
Future rewards
Rewards that will come in the future are obviously not as much instantaneous fun, but I do think they tend to be worth far more than immediate rewards.
To take the examples above:
If I choose to cook at home, I will keep more money in my bank account, put something healthier into my body, and also probably produce less trash. Those rewards aren't very immediate; this is more about the long-term health of my bank account, the long-term health of my body, and the long-term health of the planet.
Those are all super important things, but they are not terribly rewarding in the moment.
If you choose to get out of bed and go to work, you will get money at the end of the pay period, you'll be able to contribute to retirement accounts, you'll be able to pay your rent/mortgage, and so on.
Very important stuff! But not immediately rewarding.
If I choose to practice my chin-ups, and I keep doing this over time, I will eventually be stronger. I will fight against the age-related muscle mass loss, I will support my joints, I will stay limber, and my grip strength will increase.
Who wouldn't want that? But those benefits are slowwwww to come, so it's harder to feel motivated by them.
What's the solution?
I suppose the most obvious answer to this dilemma is to develop the art of looking into the future.
If I am only living for this current moment, I will make decisions that are immediately rewarding.
But if I can look forward to future rewards and really imagine my future self reaping those rewards, then I will be motivated to make good choices right now.
Basically, if I keep my eyes on the prize, that can help me keep working toward that prize. I want to be a nurse (the prize), so I will study the immune system (my current assignment in Anatomy and Physiology).
I can make decisions today that will bless Future Kristen!
I wonder, though, if a hybrid approach is most helpful. What if we could think of some immediate or semi-immediate rewards when we find our motivation flagging?
For instance, if you skip takeout and eat food from home, you could focus on the fact that you will probably feel immediately better after a salad at home than you would after fast food fries.
The long-term financial and health benefits are there too, but you also have a little immediate motivation.
Or what if we could put some "artificial" rewards into place?
Like…if you stick with your menu plan all week long, you could plan to reward yourself with one takeout night on the weekend.
For yet another option: what if you could think of money-saving activities as ways to give yourself multiple rewards?
For instance, if I get a free piece of furniture and then paint it and turn it into a high-end looking piece, I have given myself several rewards:
I get to keep my money in my pocket AND
I get to have a very nice piece of furniture
If I eat my leftovers:
I get to keep my money AND
I get to have a healthy, homemade meal that is basically free
If I make a loaf of bread:
I get to spend pennies on the dollar AND
I get to eat super delicious bread
Of course, it is possible to motivate yourself by reminding yourself of negative consequences.
But you know me…I like to keep it positive, so I would rather motivate myself by thinking of all the ways my choices can bless me!
That makes me feel more like I am spoiling myself rather than depriving myself.
What helps motivate you?
And if you have any good tips for coming up with short-term rewards for yourself, I'd love to hear!
P.S. That whole concept of blessing yourself rather than depriving yourself: it's how I approach the way I eat as well.