1. I repaired my headphone adapter
I have non-Apple wired earbuds, and they require an adapter to plug into my iPhone.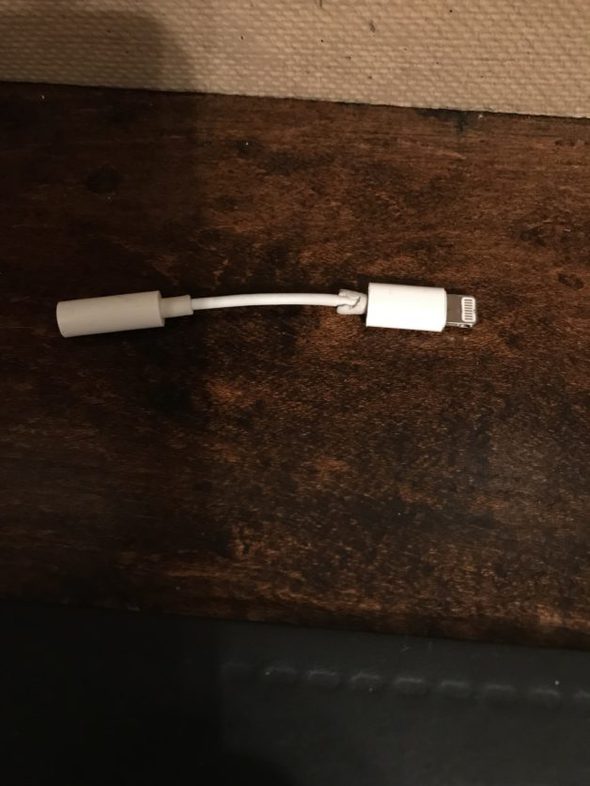 Part of the adapter was starting to come apart (it's an obvious stress point when I put my phone into my pocket), and I remembered that I had been sent a sample of something called Sugru.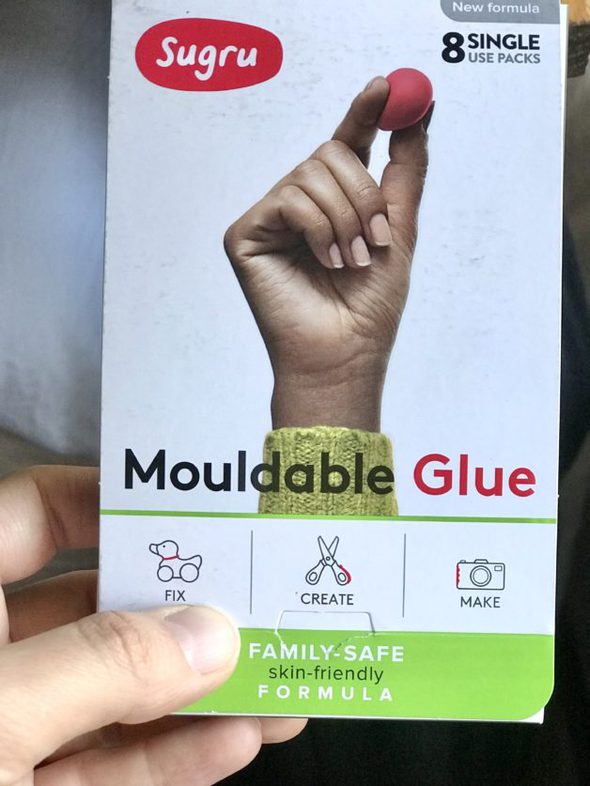 (I got this sample some years ago and have never used it!)
Sugru is a moldable silicone substance that acts kind of like glue, and it was perfect for this application.
It's sort of like a clay consistency, so it was easy to press around the damaged portion of my adapter.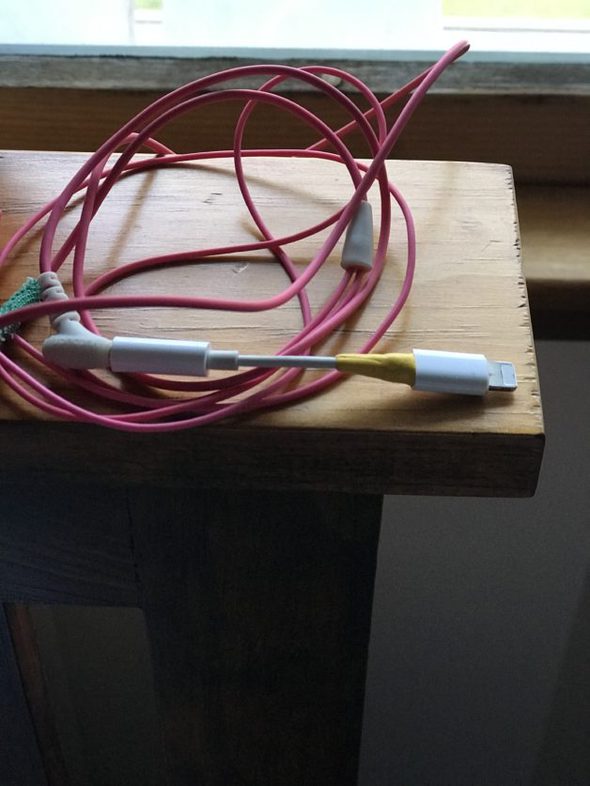 Happily, it dries into a flexible silicone rubber coating, so the cable will still be flexible and usable.
Yay!
This was my first time, so my fix is a little messy. Next time, I think I can turn out something slightly more professional-looking. 😉
2. I bought Zoe a clearance planner
She was wanting a planner to help her manage her schoolwork and her time better, so we stopped in at Staples.
She found one she liked that went from July 2021-December 2022, and since some of the planner was already useless, it was on clearance.
Yay!
She can just take out the pages she doesn't need, and she'll still get quite a few months of use out of the planner.
3. I cancelled Audible
I had originally gotten an Audible membership while Lisey was in high school because she does better at learning via audio. I got her some textbooks and some literature-assignment books that way, and it worked great.
But she has obviously graduated and I noticed we had audiobook credits just piling up.
So, I had Sonia redeem them all, and then I cancelled the Audible membership.
Of note: if you cancel Audible before redeeming any credits, you do lose them. So, be careful!
4. I got a free pizza
I opened up my Safeway app and noticed that I had a whole free frozen pizza offer in there. NICE.
So, when I was near a Safeway the next time, I popped in to grab my freebie.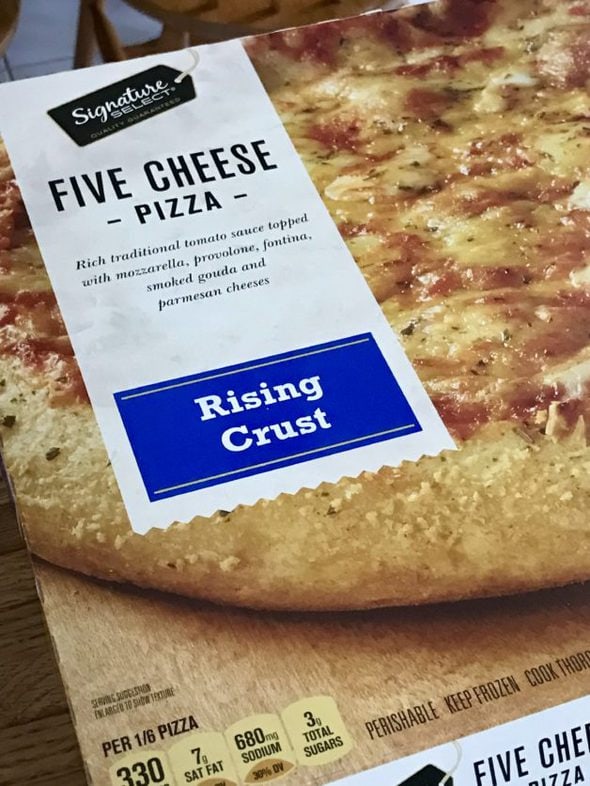 Safeway is probably going to stop giving me freebies any minute now, but I am happy to ride this train as long as they let me. 😉
5. I am batching errands like a boss
I know I keep putting this on the list, but it's awfully relevant with gas prices being what they are.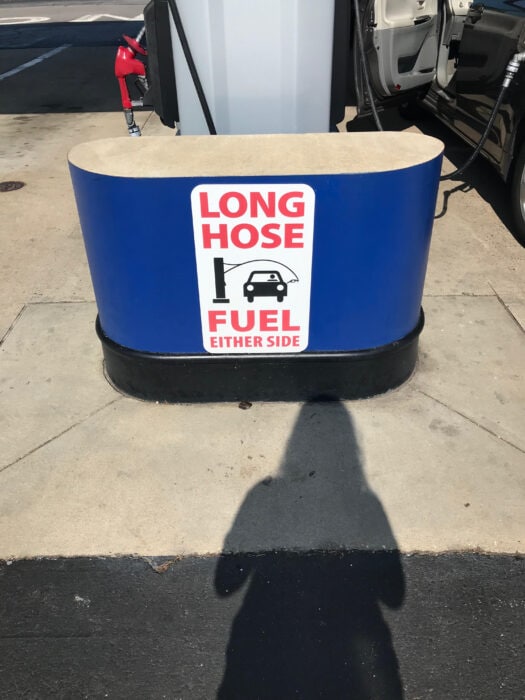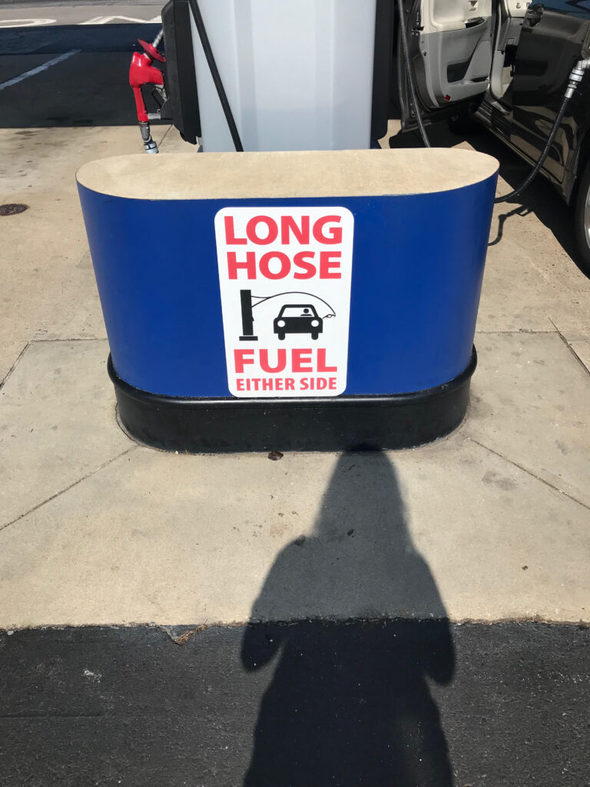 I am being super mindful of making sure I do small errands in conjunction with bigger, necessary ones. And I am also being careful to fill up on gas when I am already going to be near a "cheap" gas station.
Not that any gas is exactly cheap right now. Ha.
Your turn! What frugal things have you been up to?