When I made a homemade chia drink, one of my first thoughts was, "I wonder how much less expensive this is than the bottled Mamma Chia drinks."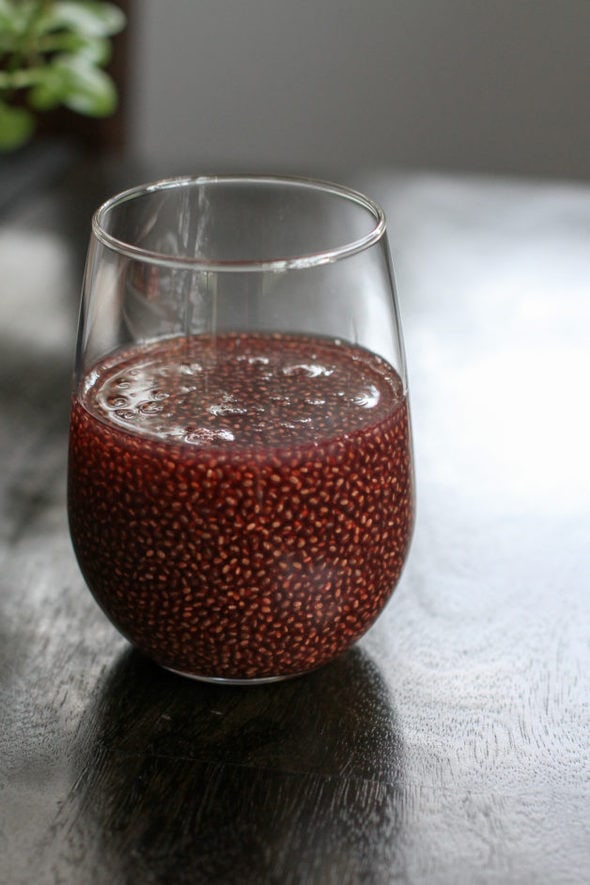 So, I got my receipt and calculator (ok, I actually just used my phone calculator, as we all do) and figured it out!
Ingredient Prices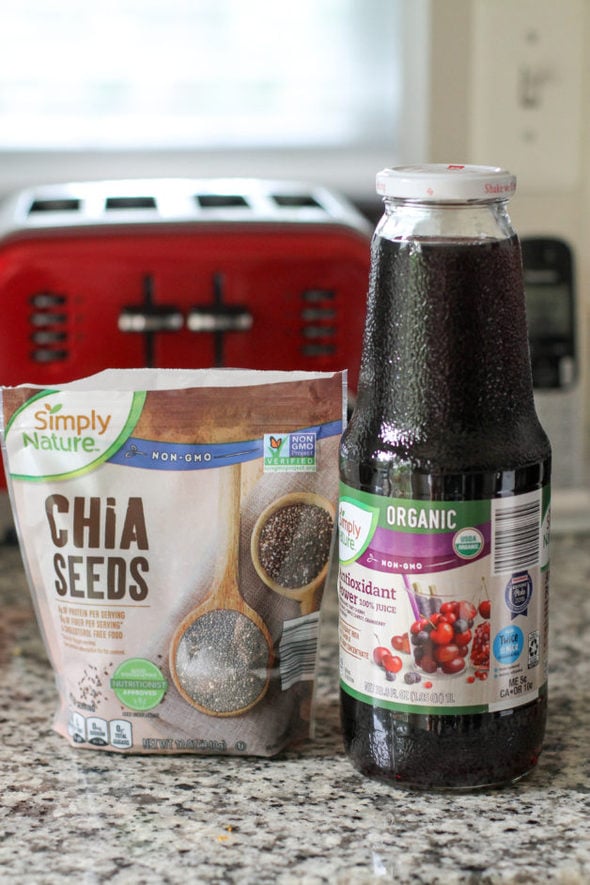 I buy both my juice and my chia seeds from Aldi, so those are the prices I'm going to use.
Chia Seeds
These cost $3.09 for a 12-ounce package. The label says there are 22 tablespoons in each bag, so that means each tablespoon costs $0.14.
Organic Antioxidant Juice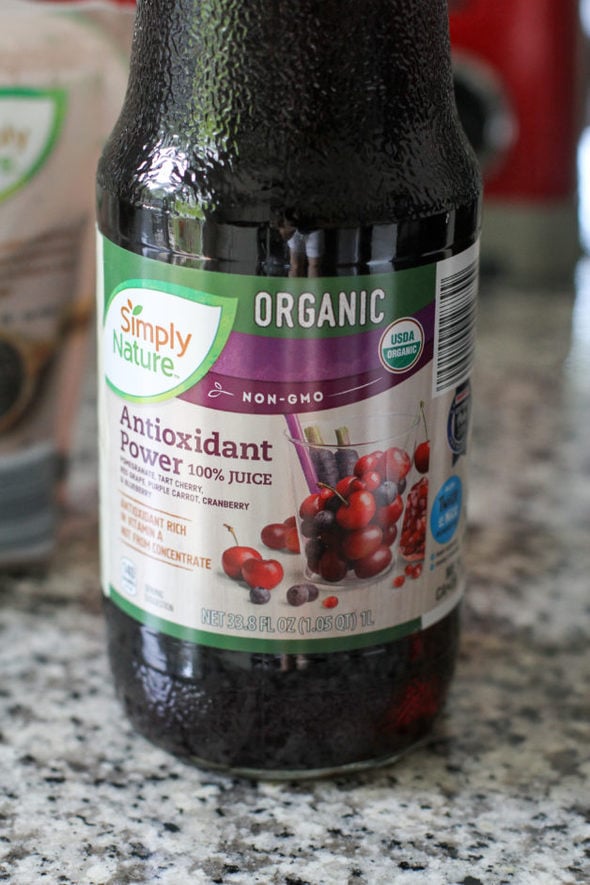 This is 100% juice and it's organic, so it's definitely not the cheapest juice option out there! But it is quite similar in flavor to what's in a Mamma Chia drink.
A 33.8 fluid ounce bottle costs $3.85 at Aldi, so that means each ounce is $0.11.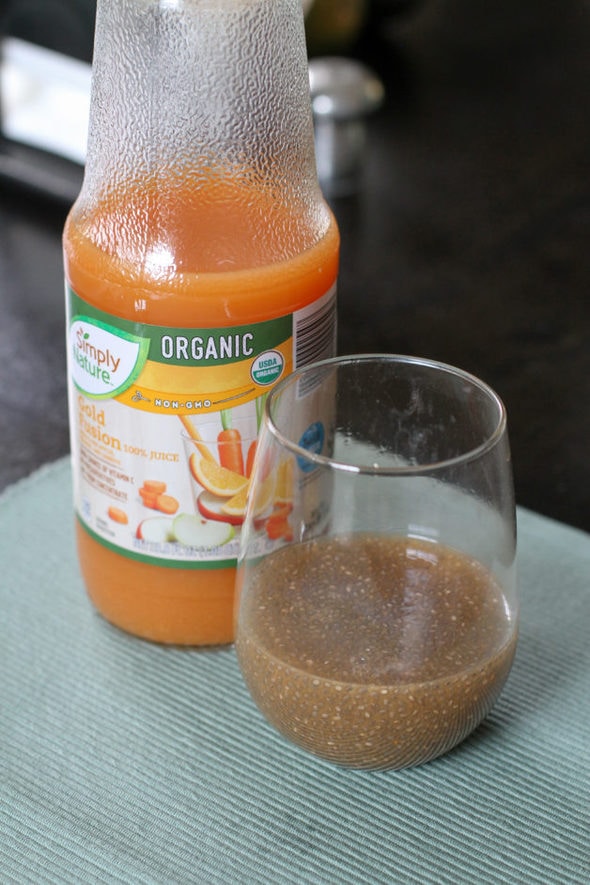 My opinion: the Gold Fusion flavor is inferior, both in taste (kind of vegetal) and appearance (it looks weird once you mix it with the chia gel!)

What does the finished drink cost?
The proportions I use are
8 ounces water (negligible cost)
3 tablespoons chia seeds ($0.42)
8 ounces juice ($0.88)
The total cost is $1.30 because I am skipping calculated the cost of 8 ounces of tap water.
This makes about 18 ounces of finished chia drink, so each ounce costs $0.0722222.
Mamma Chia vs. Homemade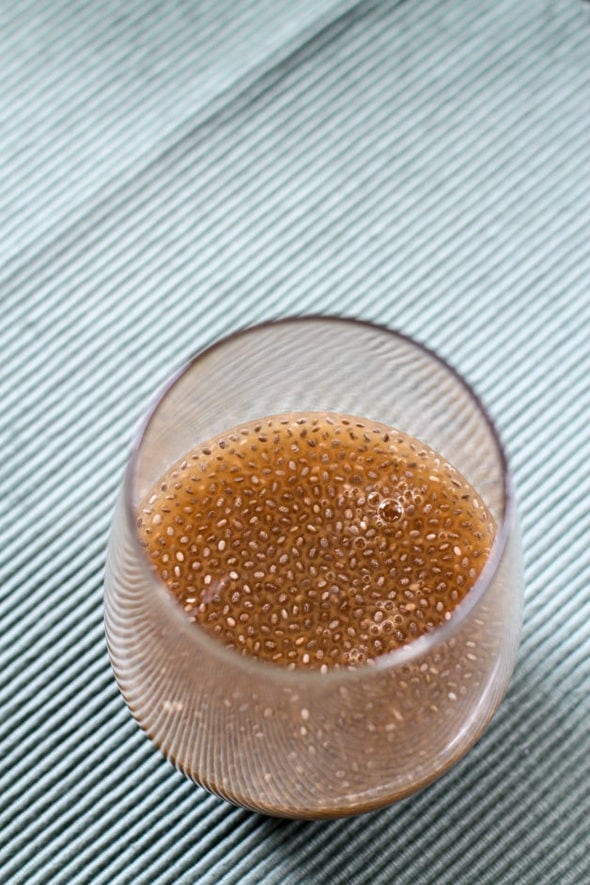 A 10-ounce bottle of Mamma Chia varies in price depending on where you buy it, but $2.79 seems to be a pretty low average.
In comparison, 10 ounces of homemade chia drink costs $0.72.
So, a homemade chia drink is 25.8% of the cost of a bottled chia drink.
That's a pretty hefty saving!
Plus, if you bought chia seeds in bulk and/or used a less expensive juice, you could bring down the cost even more.
Other advantages of homemade chia drink
no sugar substitutes (the bottled drinks have erythritol in them)
presumably less trash (individually bottled products usually produce more trash)
customizability (you can make any flavor you want by using different juices)
In conclusion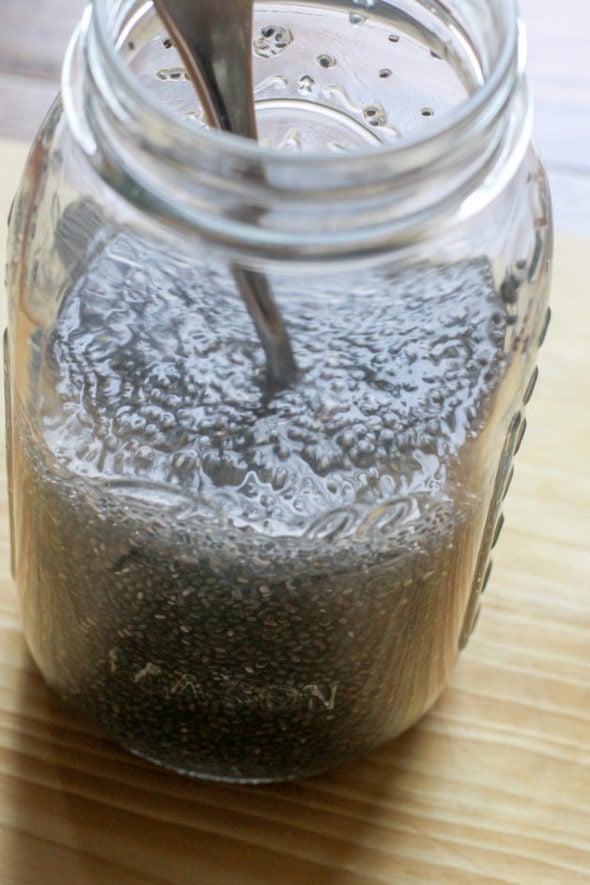 I knew my homemade chia drink had to be cheaper, but now that I know just how much cheaper it is, I will feel particularly self-satisfied when I make a batch. 😉
Which, honestly, is how I felt almost every other time I did price comparisons!
Other Comparisons
A compilation of my detailed price comparison posts for your perusal.