Lisey introduced me to chia drinks some years ago; she loves their fruity flavor and seedy texture, so she buys them occasionally.
And sometimes we buy them for her if she needs a little pick-me-up on a rough day.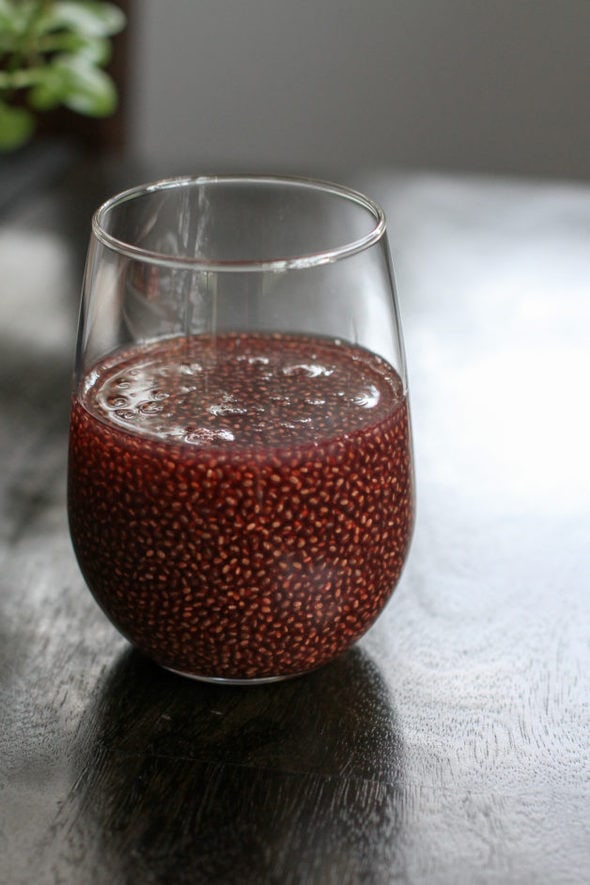 I've always been kind of surprised by the high-ish price ($2.79-$3.50 for a 10-ounce bottle), and it occurred to me that I could probably make these at home for a lot less.
I did a little googling, and basically followed this method, sans the maple syrup.
I wrote up a super-detailed price comparison post, which I'll publish tomorrow, but I wanted the recipe post to be easy to find, so that's what you'll get today!
Why would you want to drink chia?
According to Healthline, chia seeds are a good source of protein, fiber, and a number of minerals.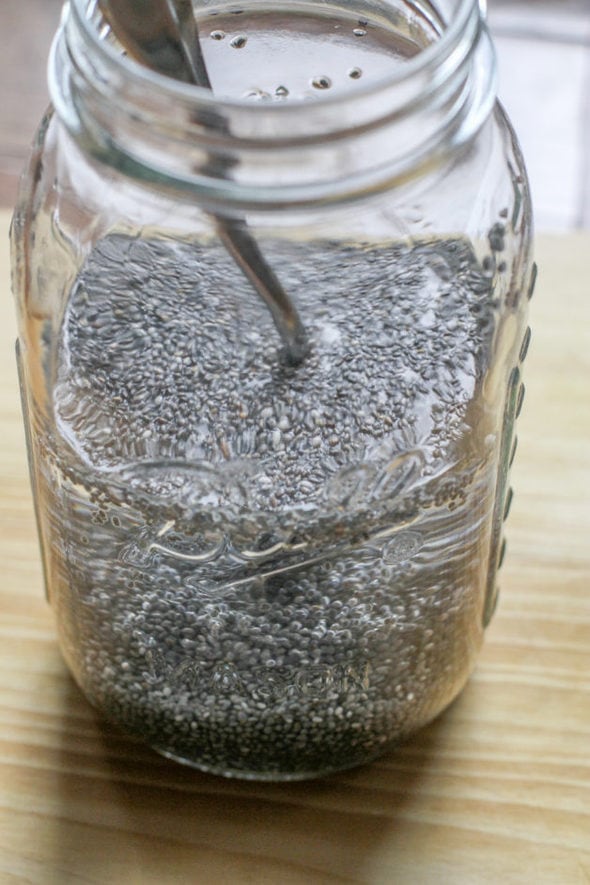 They do also have omega-3 fatty acids, but unfortunately, they're not a type we humans can make much use of (see this article for more information).
I was very disheartened to hear this because I was hoping I could drink chia juice instead of eating salmon.
Sigh.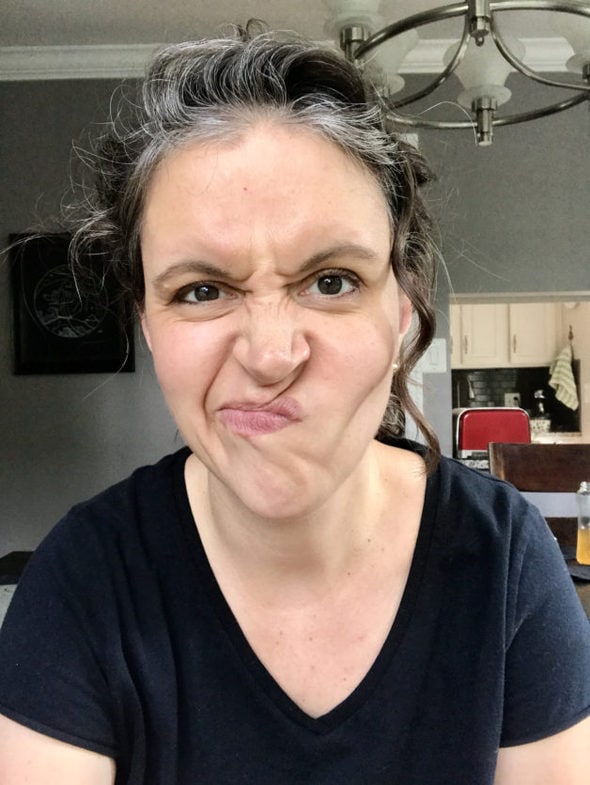 Life is full of disappointments.
Including the fact that nutritional advice invariably ends up at, "Eat salmon."
Still, there are plenty of good things about chia seeds, so it's not like it's pointless to eat them.
Also: if you like the interesting texture of a chia seed juice, that's reason enough to drink one!
How to make a chia drink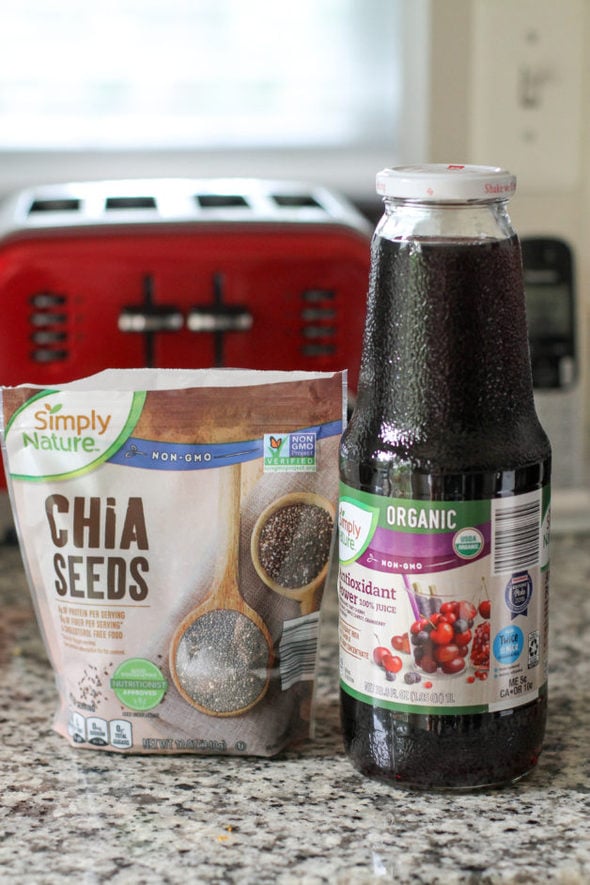 I use chia seeds and antioxidant juice from Aldi. OF COURSE.
This process is ridiculously easy.
First, mix a cup of water with three tablespoons of chia seeds.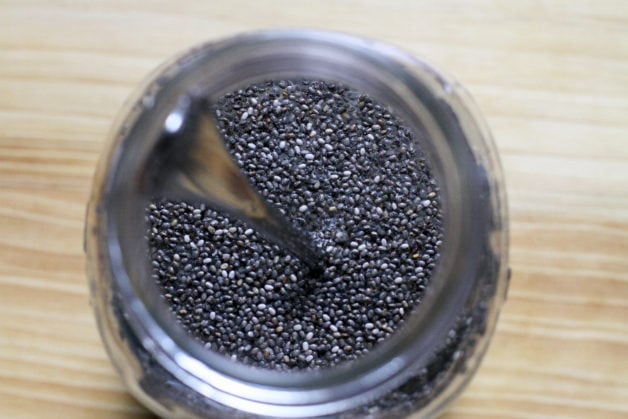 Let the mixture sit for about a minute, stir again, and let it sit for another 5-10 minutes.
By that time, the seeds + water will have formed into a gelatinous mixture you could scoop with a spoon.
It's kind of crazy to see!
Next, mix in a cup of whatever juice you'd like to use.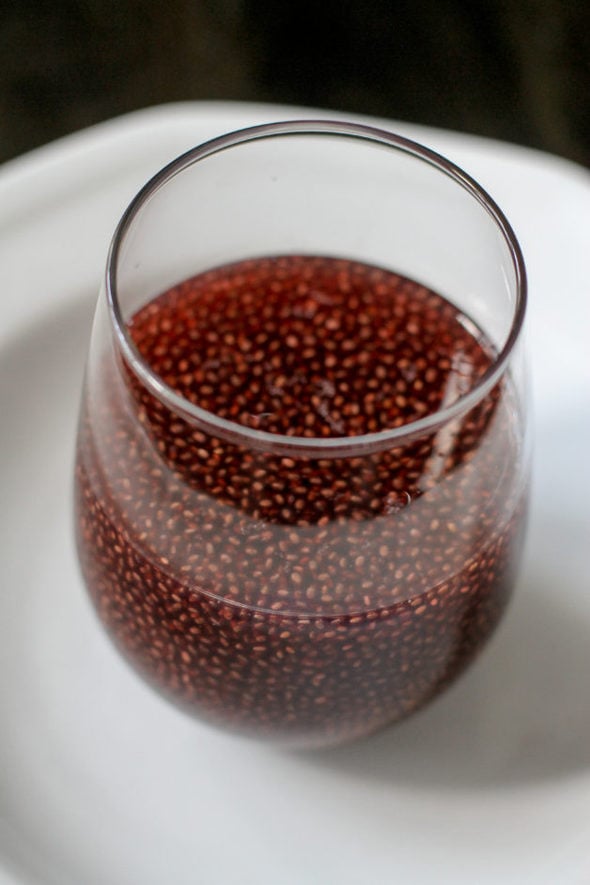 And then you're done!
You can try your drink right away, or you can let it sit in the fridge overnight.
Printable recipe is below, and tomorrow I'll publish the detailed price analysis.
3-Ingredient Chia Drink
This is a super easy copycat of bottled Mamma Chia drinks!
Ingredients
1 cup water
3 tablespoons chia seeds
1 cup juice
Instructions
1. Whisk chia seeds into water. Let stand one minute; whisk again.
2. Let stand an additional 5-10 minutes, or until mixture has turned into a gel.
3. Whisk in juice; serve immediately or refrigerate overnight.
Notes
You can use any juice you like; Aldi's antioxidant juice tastes very similar to Mamma Chia drinks, but you could also use grape juice, apple juice, or cranberry blends. Experiment and see what you like!
Nutrition Information
Yield

2
Serving Size

1
Amount Per Serving
Calories

151
Total Fat

6g
Saturated Fat

1g
Trans Fat

0g
Unsaturated Fat

5g
Cholesterol

0mg
Sodium

80mg
Carbohydrates

23g
Fiber

6g
Sugar

14g
Protein

3g