So, you know that we made frosted sugar cookies last week.
And if you were around last year, you know that we did a just-for-fun cooking guessing contest…I posted six cookies, and you guys tried to guess which of us made each cookie.
We all got a kick out of watching the guesses roll in, so this year, each of us picked a cookie for a 2013 edition of this game.
Remember all the normal-looking cookies I posted?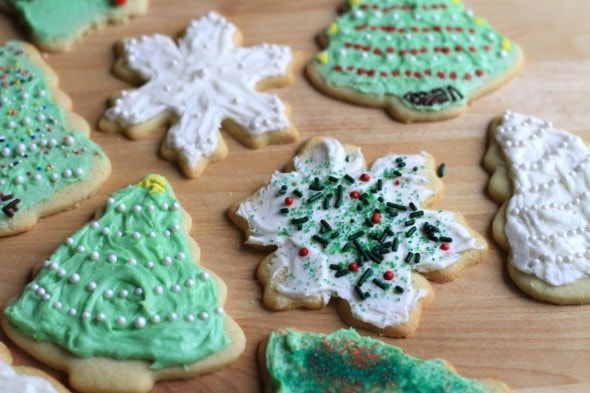 Well, a lot of, um, not-so-traditional ones are in the guessing photo.
(Can you tell I bought some decorating items on clearance after Halloween?? I bought the packs for the very useful eyeballs, but the bones ended up getting used too.)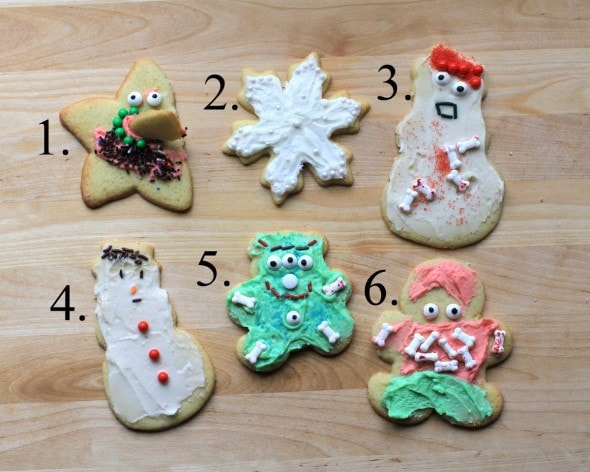 Just to refresh your memory, there are six of us:
Kristen
Mr. FG
Joshua
Lisey
Sonia
Zoe
And you have to assign one person to each cookie.
To make it easy for me to see who's gotten it right, submit your guesses in numerical order like:
1.
2.
3.
4.
5.
6.
To make this more fun, I'm going to give a $50 Amazon gift card to the first person who gets this right.
I'll announce the winner tomorrow and the gift card will be delivered via email, so you'll have it in plenty of time for Christmas shopping.
(FYI, this isn't sponsored by anyone…I'm buying the gift card myself.)
Have fun guessing!
__________________
P.S. Congrats to Pam, the winner of the Third Day giveaway.