When I posted our Christmas pictures on Monday, you guys had a few questions for me about Christmas shopping and kids.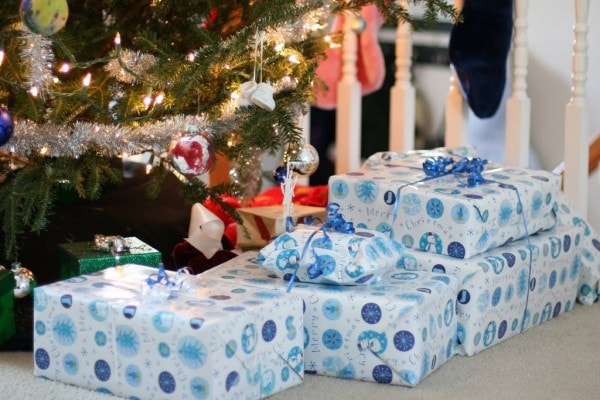 Mrs. Picky Pincher was wondering what our ballpark spending figure is and April was wondering if we do a budget or a particular number of gifts.
For our kids, we usually aim to spend about $100, plus some extra for stocking stuffers.
We're not crazy strict about this, so if we go a little over or under, we don't sweat it.
Of course, the number of gifts our kids get varies a lot. If they've asked for something expensive, then they might only get a gift or two, but if they're wanting a bunch of smaller things, then the $100 can buy a lot more presents.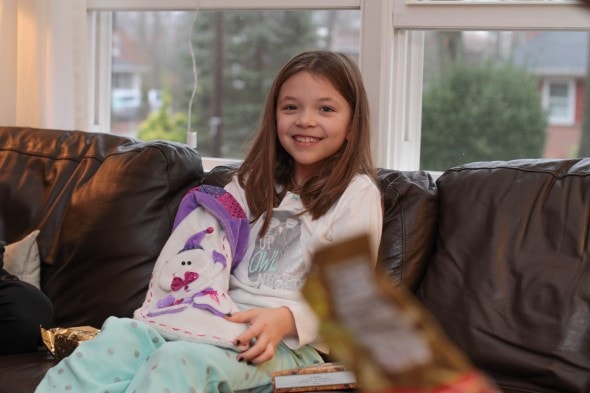 For stocking stuffers, we usually go with edibles. For instance, Lisey is seriously in love with anything grape, so this year, I went to Five Below (an east cost dollar-type store) and bought all manner of grape stuff. Gum, tic-tacs, Mike&Ikes, grape Fanta…anything grape!
And for Joshua, who prefers things to be less sweet, I bought a variety of dark chocolate bars.
Anyway, the things we put in stockings aren't anything fancy or expensive…just some fun treats that are a little bit out of the ordinary.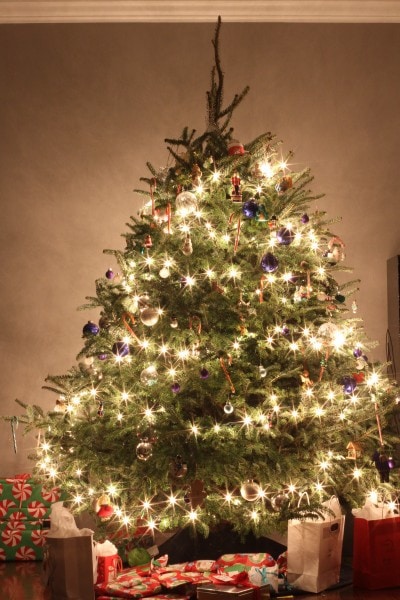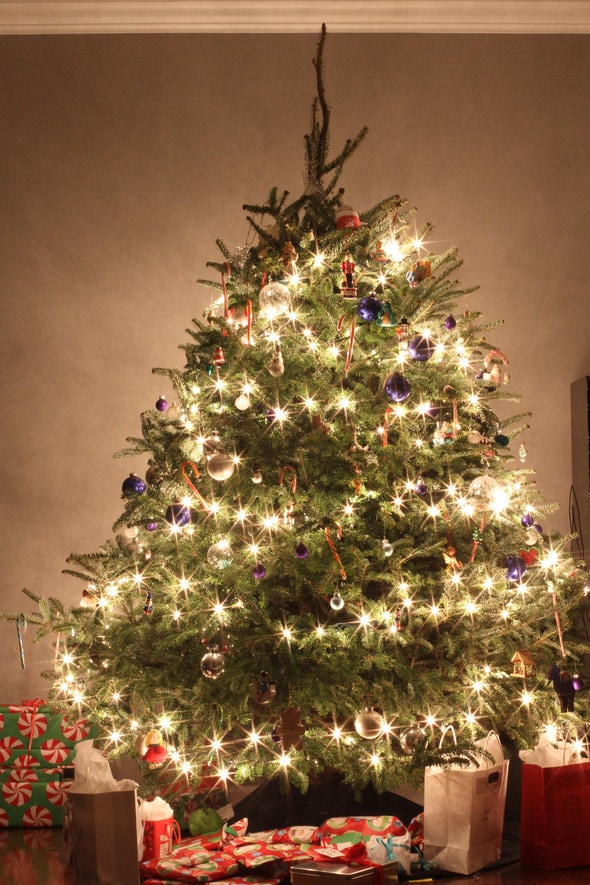 Another reader was wondering about how we budget for Christmas.
The answer is that we start budgeting for it right after Christmas each year! Every month, we have an automatic savings deduction that goes right into our Christmas savings account. So, the account gets drained every December and then we start building it right back up again after Christmas.
Even if you can only put $10/week aside, you'll have $520 saved up at the end of the year (which can easily cover 4 kids + stocking stuffers at our spending level!)
I really cannot recommend this highly enough, especially if you typically struggle to come up with Christmas funds each year. You'll hardly miss $10 a week, and you'll be so, so happy to have $500+ when it's time to buy Christmas presents.
(On a related note, 3 Ways to Prepare For Christmas might be helpful to you.)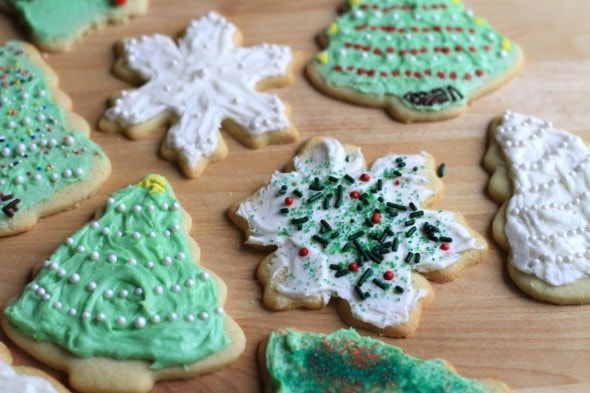 Oh, and a few years back, I wrote a series about keeping Christmas simple.
It's called Making Christmas Merry (while keeping your sanity and sticking to your budget)
And while I probably should have linked you all to that last month, better late than never, right? Maybe you'd like to read the posts now so you're all prepped for next year. 😉
The Making Christmas Merry posts are indexed right here for you.
If you have other Christmas questions that I missed (or that you didn't ask!), let me know in the comments, and I'll answer right there. 🙂
____________________________
P.S. In case you missed it, there's a fresh new Mrs. Meyer's offer available from Grove right now with a super cute white metal caddy.