If you're new here: since we're all trying to minimize our grocery shopping, my readers and I are busy trying to take advantage of the food we've already got in our freezers.
Time for another freezer challenge update from me (and you can update us on yours in the comments!)
Here's the batch of things I started with last go-round.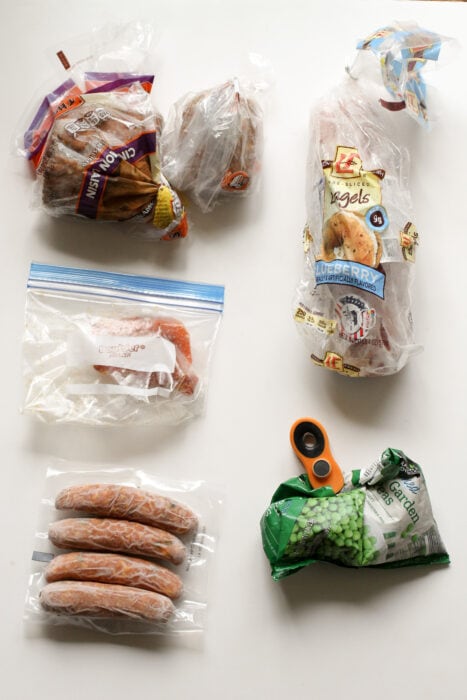 And here's what I did with it all.
Banana bread
I thawed the banana bread and we just ate it as-is.
Very simple!
Pork tenderloin
I cooked up the pork tenderloin:
Then I shredded it and used it in quinoa bowls, made with a citrus dressing.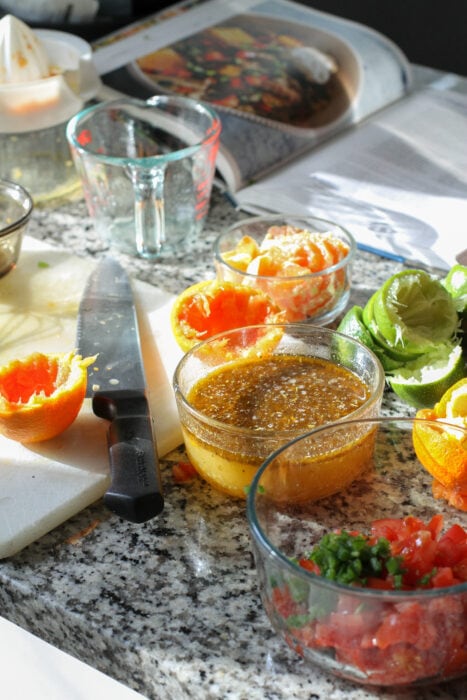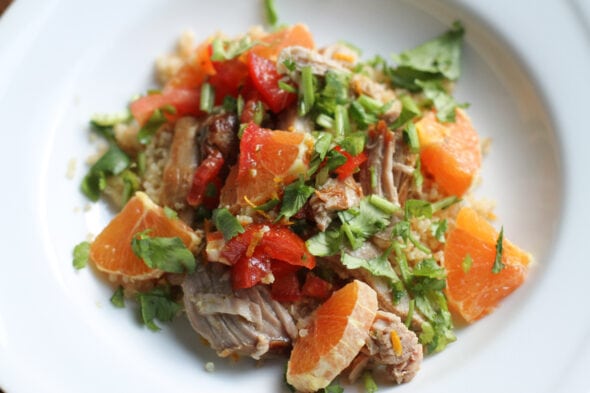 Roasted peppers
I used the roasted orange peppers in a batch of basil/roasted pepper mayo.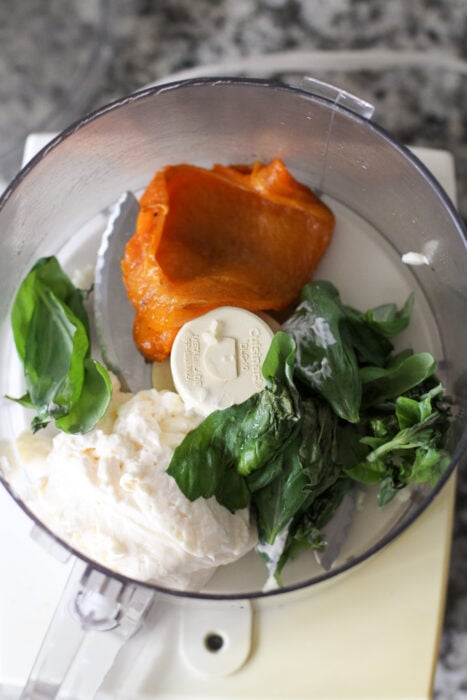 And I made sandwiches with chicken, croissants, and the mayo.
Sausages
I grilled the sausages and served them on toasted and buttered buns (which were from my chest freezer).
Peas
As of this moment, the peas are still there. But, I plan to make pork tinga tonight, and that calls for peas.
So, here's how things stand, and you can imagine the peas with a checkmark on them after tonight. 😉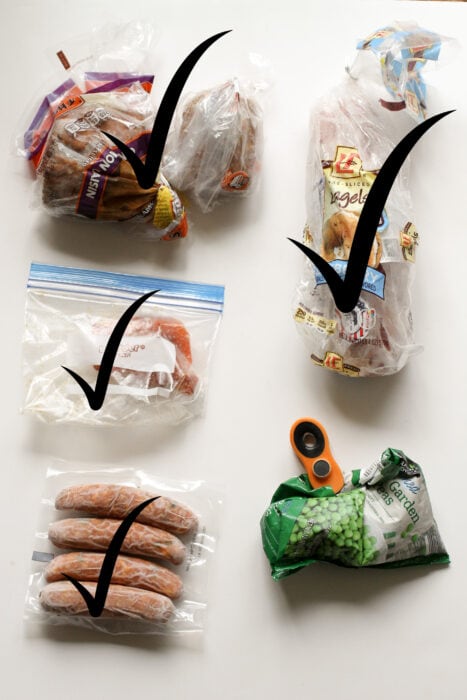 This week's freezer items!
So, I've pretty much finished with my kitchen freezer, so I figured it's time to rummage through my chest freezer to find some neglected odds and ends.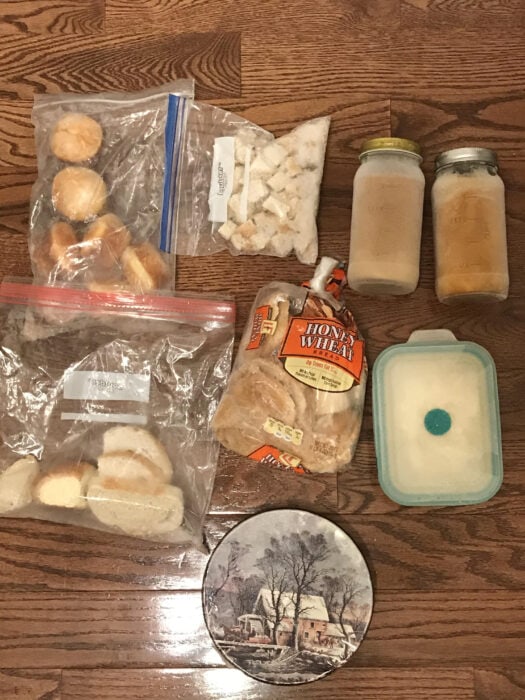 A lot of bread odds and ends
Four bags, to be specific.
I think I've kinda let the bread pile up a bit too long.
So, I'm thinking some croutons and probably another French toast casserole are in order.
A jar of applesauce
We'll have this with dinner tonight.
A jar of butternut squash soup
At least, I think that's what it is. I'll find out once it thaws!
If I'm right, it's this recipe.
And if it is, I'll eat it for lunch.
Leftover rice
I'll probably make a small batch of rice pudding with this.
Cookies
I froze some at Christmas time, since a lot of times we end up with an overload of cookies at that time.
April seems like a good time to get them out. 🙂
How's your freezer situation? Share your wins with us!