On Tuesdays and Thursdays, I post a picture and just a few words.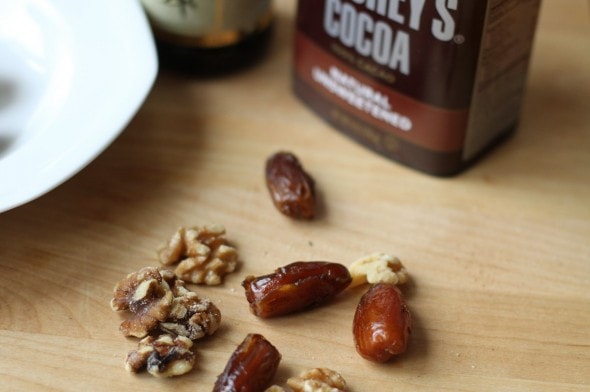 I was recently reading about how most of us get too many omega-6 fatty acids and not enough omega-3 fatty acids, and then I read that walnuts are a good source of the 3's.
Unfortunately, I don't really like walnuts.
(Why can't pecans be super duper nutritious??)
So, I've been trying some recipes that use walnuts (and dates and cocoa powder!). If I get a winning method worked out, I'll let you know.
______________
I tried out a Caprese-ish recipe…go check it out!
Joshua's 52 Project post: A Salvaged Picture