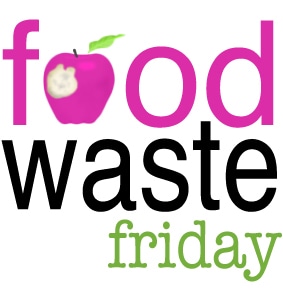 Every week, I post a picture of the food that has gone bad over the last seven days. Why do I do this? Because in March of 2008, I finally got fed up with the amount of food I was wasting, and I thought that showing my waste to other people would motivate me to use up my food instead of wasting it. Because this often embarrassing practice was so helpful for me, I invited other bloggers to join me in posting their food waste photos, and Food Waste Friday was born. If you're not a blogger but still want some food waste accountability, feel free to participate by leaving a comment.
Bleah. I have some bad food waste this week, but no photo, because it happened early on in the week.
I bought a package of chicken, meaning to use it for dinner sometime last week. But for one reason or another, that didn't happen, and by the time I got around to freezing the chicken, it was a day or two past the sell-by date.
That doesn't bother me much usually (a sell-by date is different than a use-by date), but this package of chicken had a distinctively rotten odor emanating through the packaging, and that? That bothers me.
In fact, it bothers me enough to make me throw the package straight into the trash because when it comes to questionable meat, I always err on the side of caution.
Fortunately, this was a small package of chicken, not the family size. Still, I'm annoyed with myself. I think that's the largest meat waste I've had in who knows how long…probably since I started Food Waste Friday! And meat waste is a particularly awful kind of waste for a number of reasons, one of which is that it's not good for composting in the type of compost bin I own.
I also found a few moldy strawberries hiding behind a watermelon in my fridge. (Happily, those went into my compost bin, not into the trash.)
However! I did put forth some anti-waste effort this week. I froze some extra tomatoes, I made a triple batch of Chocolate Chip Banana Muffins (to use up the bananas that went straight from green to spotted), and I made zucchini bread and zucchini muffins to use up some zucchinis and summer squash that have been sitting in my fridge for a while. And of course, we faithfully ate leftovers.
_______________________________________________________
How did you do this week? If you blogged about your food waste, link us up by entering your info into the widget below. You'll save money, reduce your trash output, and get a little publicity for your blog! And if you don't blog, you can still share about your food waste by leaving a comment.
Today's 365 post: This used to be a pair of shorts.