My first two items this week are both grocery-related and they both were a bit of a headache!
1. I got a $50 Harris Teeter gift card
This was not without hassle:
I saw that Harris Teeter was offering a $50 gift card with any transferred prescription, and luckily, I had one at CVS that was eligible for a refill.
I did the transfer on Harris Teeter's website, but when I went to pick up the prescription, the pharmacist said, "Oh no, this is not a transferred prescription."
Ummmm.
So I politely said that it was, and then the pharmacist realized there had been an error in categorization. Yay!
But then the cashier was confused about how to give me my gift card, and eventually, she told me it would just automatically apply at checkout.
(Apparently, no one has ever taken advantage of this offer there! She said she'd never done one of these offers.)
I went through the checkout, but nope, no gift card credit showed up.
So THEN I went to the customer service desk and the person there had actually heard of this program, and she gave me a physical gift card.
2. I used some Safeway gift cards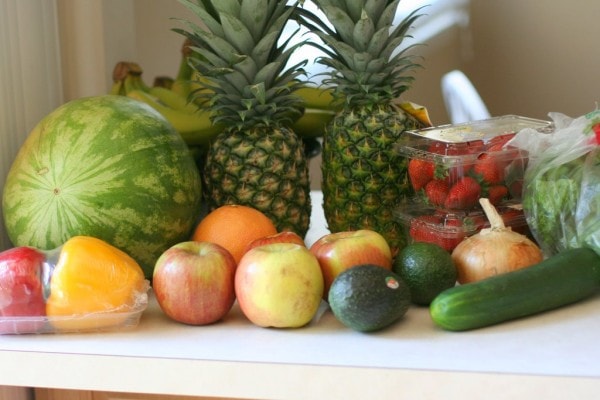 I had gotten some Safeway gift cards for 50% off, so I decided to go there to buy some Christmas foods, like my ham. And of course, I carefully looked through the sale ad to maximize my savings.
Well, when I got to checkout, the cashier rang up my gift cards, but he charged me for them! My total went UP by $50 instead of down. I tried to point this out, but he assured me all was well.
(Narrator: All was not well.)
I decided it was pointless to press the issue with him, so I paid and then went over to the customer service desk, where they took care of it.
3. I sold a pair of jeans on eBay
I had a pair of skinny jeans that I'd kept from an old Stitch Fix. I didn't want them, but it hadn't made financial sense to send them back, due to the discount you get if you keep all five items.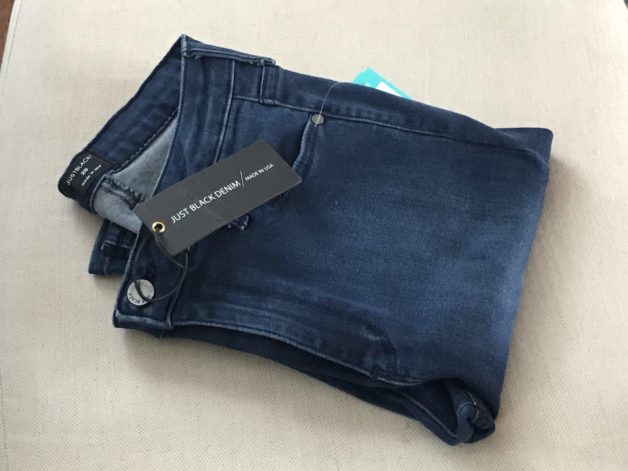 I listed them on eBay and they sold! I'm going to ship them off today.
4. I sent back a shirt I bought for Mr. FG
I ordered him a long-sleeved t-shirt that he'd asked for, but on the first trip through the wash, one arm seam ripped almost completely out.
I have no idea how this happened, since my washer is not in the habit of ripping up clothes. All I can think is that the fabric or the seam was faulty.
Happily, I was able to return it, so a new one will be on its way shortly.
And hopefully this one will survive more than one wash. (!!)
5. I helped Zoe modify/repair a thrifted blazer
She bought an 80s-style black blazer from Goodwill a little while back, and she needed help getting the shoulder pads out.
Sometimes you can just snip shoulder pads out of older clothes, but these ones were under the lining. So, I helped her take apart two lining seams, and then we were able to cut out the pads.
We hand-sewed the lining back shut, but we had a few mishaps where both of us caught the outside of the blazer in our stitches, and then we had to start over. Hand sewing a lining is a little tricky, apparently.
We also fixed a small rip in one of the hem seams, and now Zoe is all set with a super cheap blazer.
Your turn! What frugal things have you been up to?