Hey, everyone!
Time for our weekly thankfulness exercise. And mine's going to start out with hunting for the bright sides of a $500 vet bill. Ready?
This week, I am thankful:
that we were able to get our cat seen on Christmas Eve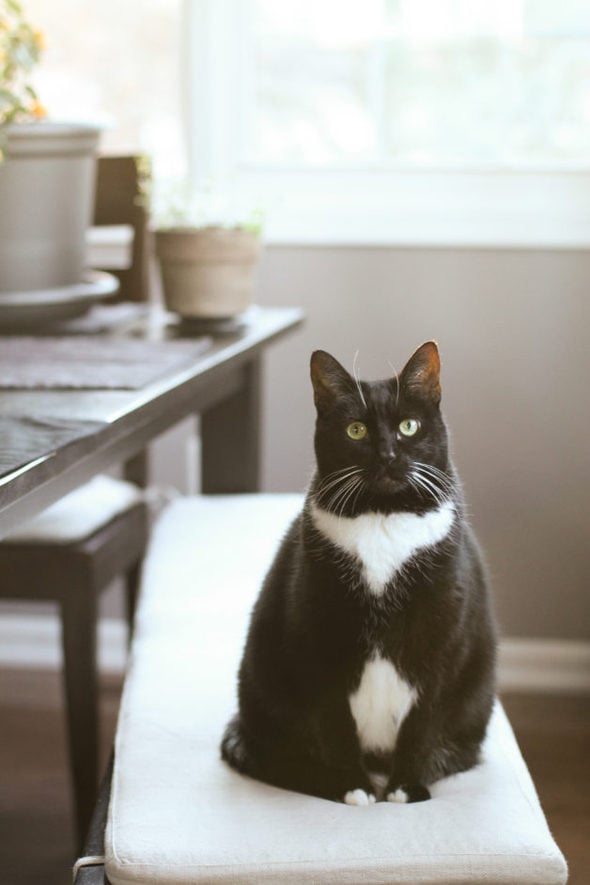 The night of December 23rd, we noticed that our cat was not wanting to put any weight on one of her hind legs. In the absence of any visual trauma (nothing stuck in her foot, no claw issues), we knew we had to take her to get seen by a vet.
Not to be Captain Obvious, but December 24th is a tricky time to get seen. Our regular vet was closed, so I called the pet ER, and at 7:30 in the morning, they had a 3-5 hour wait. Another pet ER was already so full, they weren't taking any more patients at all.
And a third pet ER was closed over Christmas weekend (which seems odd for an ER, but ok.)
Anyway, I started calling all the other regular vets in the area, and miraculously, one had an opening, AND it was in an office right across the street from our usual office. Yay!!!
I was so thankful to not have to wait for hours in a pet ER.
that nothing is broken
We had to have x-rays done to make sure there wasn't a break in her leg, and happily, all is well with her bones. Whew. It looks like just a soft tissue injury, with accompanying swelling.
(She had gotten super spooked the night before, and we think she must have pulled something in her haste to go hide under the bed.)
that we had money to pay for the x-rays
It's a good thing we did not have a cat in our more penniless days because back then, $500 for an x-ray would have nearly killed us. But in our current stage of life, we can spare the $500.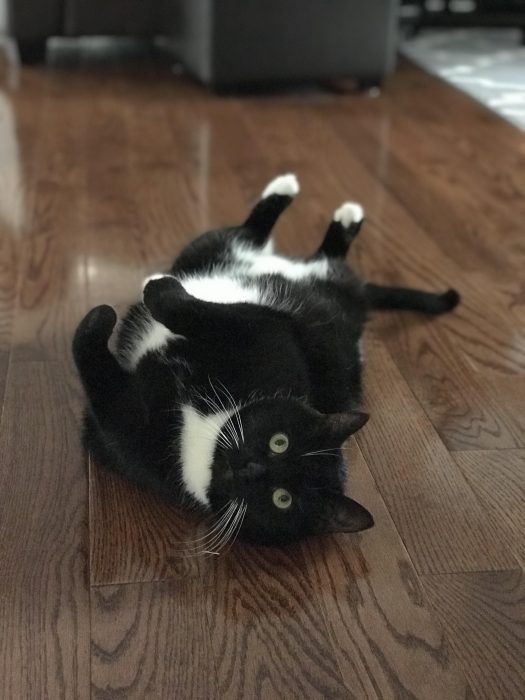 that our cat is slowly improving
It can take up to a month for a sprain like this to heal, but she is already putting a little more weight on it. So, we're moving in the right direction.
Since we now know nothing is broken, and that this is a slow-healing injury, we don't have to be stressed about her current limping state.
that this is our first big-ish vet bill
We've had our cat for four years now, and this is the first time we've had to pay for anything other than routine services, such as rabies shots.
For an 11-year-old cat, that seems like a pretty good run of perfect health!
that our cat has brought so much joy to our kids
The amount of delight she has given them is worth far more than $500, I'd say.
that none of our Christmas plans got canceled
I went into Christmas week trying hard to hold our plans loosely because a positive Covid test could pop up at any time and derail things.
But mercifully, all was well! Lisey got to come home, we all got to go to the Christmas Eve service, and my parents and my aunt and uncle (the ones Lisey is staying with) were able to come over for Christmas dinner.
WHEW. What a mercy!
that Zoe was able to get her braces off
Poor Z has had her entire orthodontic process during the pandemic, and there have been various delays associated with that.
So I was very thankful that this long-awaited day did not get postponed!
that we had the money to pay for braces
In the last few years, we've done Invisalign for Mr. FG and Lisey and regular braces for Zoe. Braces are expensive (!!!), and I'm thankful we've been able to swing it for these three family members.
that we were all able to get booster shots
Well, all except for Zoe, because you have to be at least 16 to get one. But hey, her birthday is happening in about six weeks. 🙂
What are you thankful for this week?