Happy Wednesday, friends! It's time for our usual mid-week frugal lists.
1. I got shorts for $6/pair.
My girls and I really like the linen pull-on shorts from Old Navy.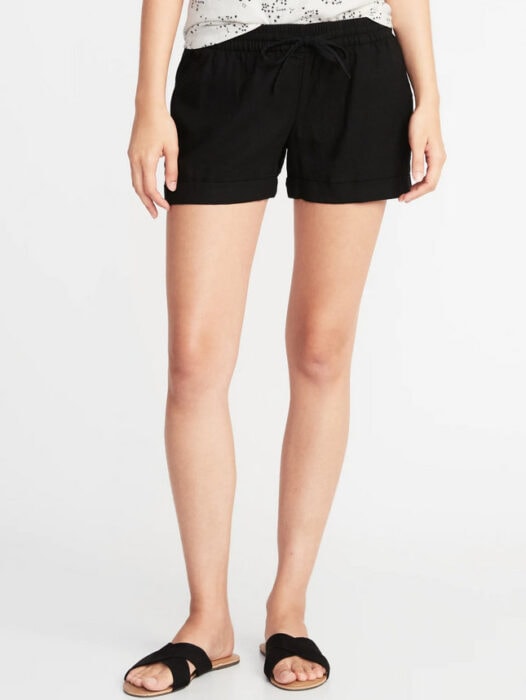 I wanted to get a few pairs for this summer for us (some of the pairs from last summer don't fit), and when I first looked, they were $25 a pair, and exempt from any coupon codes.
Rats. I abandoned my shopping cart.
But then when I checked a few days later, the shorts were marked down to $9.97.
Yes, please!
I had two $5 rewards from using my Old Navy credit card, so that brought the total price down to $6/pair.
And of course, I selected the slower shipping because it's free.
2. I ordered period undies.
Because right now is as good a time as any to reduce dependence on disposables, right??
I'm still not willing to give up toilet paper (ha!), but I am happy to try something that cancels the need to buy pantiliners.
(I'm not planning to give up my silicone menstrual cup; my thought is that these will remove the need for any disposable backup liners.)
I ordered from Thinx, and I got two marked-down pairs, plus free shipping with a coupon code.
Here's hoping they work out great!
(If you want to try Thinx, you can save up to 20% on your next Thinx purchase through this link.)
3. I used two discounts at CVS.
Sonia and I ran out of contact solution, which we usually buy at Costco.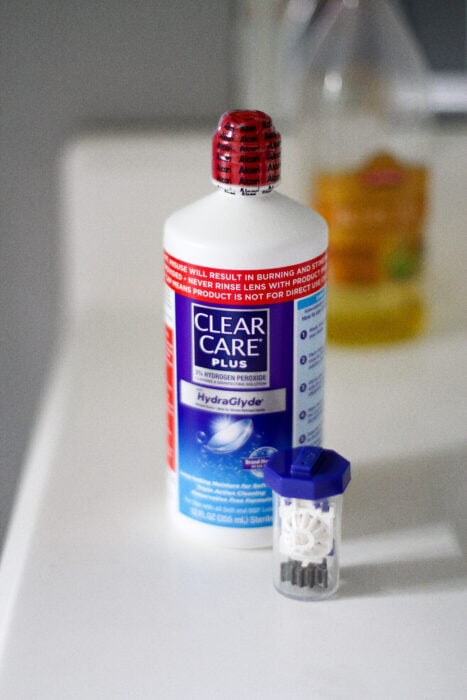 I haven't been to Costco at all for a long time, though, since I've been trying to really limit my shopping.
So, after Sonia's allergy shot (a necessary appointment that has to keep happening), I stopped into CVS and got saline solution and enzymatic cleaner, plus some toilet paper (yay!).
I used a mailed 30% off coupon, plus my $10 CVS Carepass credit.
(With CVS Carepass, you pay $5/month, and you get a number of benefits, but the main one is a $10 credit which is basically a 50% discount.)
4. I tried to get a car insurance discount.
I was unsuccessful, but I am giving myself credit for trying!
I thought we could maybe get a rate discount by updating our files to show that we are driving almost no miles. But sadly, the plan we are on does not change based on mileage, either up or down.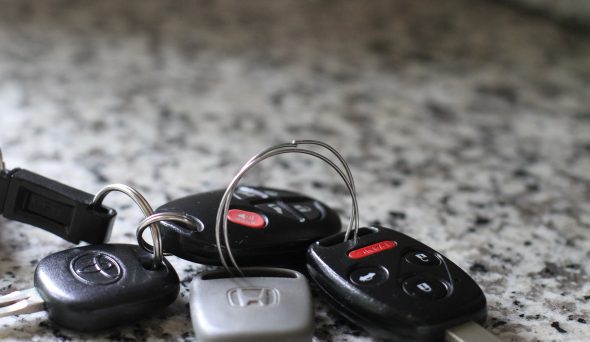 However, I did find out that a credit is being issued to us in May, since the insurer's costs are so low right now.
And a second credit will come at the end of the year, based on the insurer's expenses at year's end.
5. I…
scheduled a septic tank pumping (maintenance is cheaper than repair!)
ate the last bit of peanut butter on a heel of bread
made 4 quarts of chicken broth
made more banana chocolate chip muffins to use up brown bananas
helped Lisey file for unemployment (gotta say, it reminded me of sending in for rebates or dealing with medical insurance. The system seems to be designed to make you give up!)
scanned my sole receipt with Fetch (more info plus a bonus code at this link)
Your turn! Share your five frugal things in the comments.