This post contains affiliate links, which earn revenue for this site at no extra cost to you. See my disclosure policy here.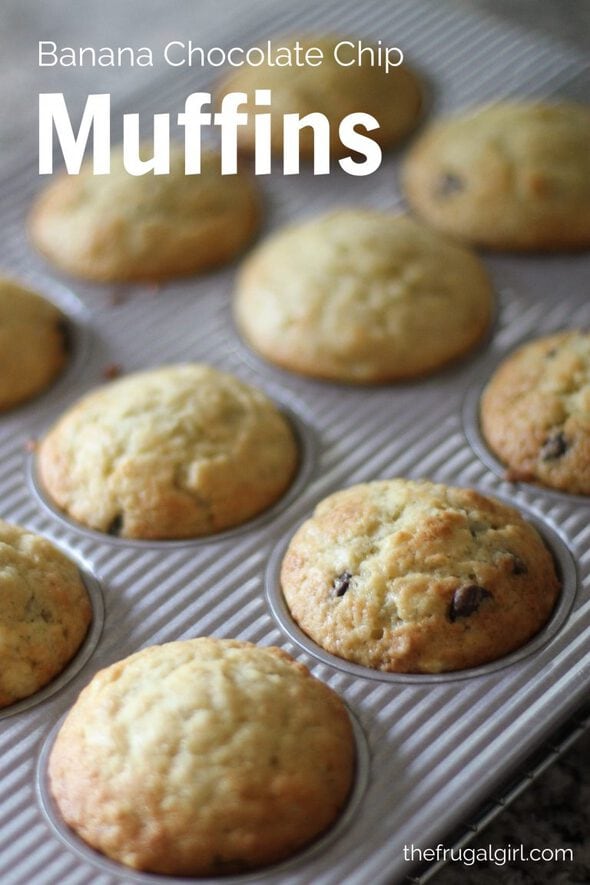 (I originally found these muffins on All Recipes years ago, and I'm resharing the recipe now with a printable recipe card!)
My kids aren't enormously fond of plain banana muffins, so they really appreciate the chocolate chips in this recipe.
And I appreciate the fact that my children cheerfully eat these muffins, because that means my overripe bananas aren't going to waste!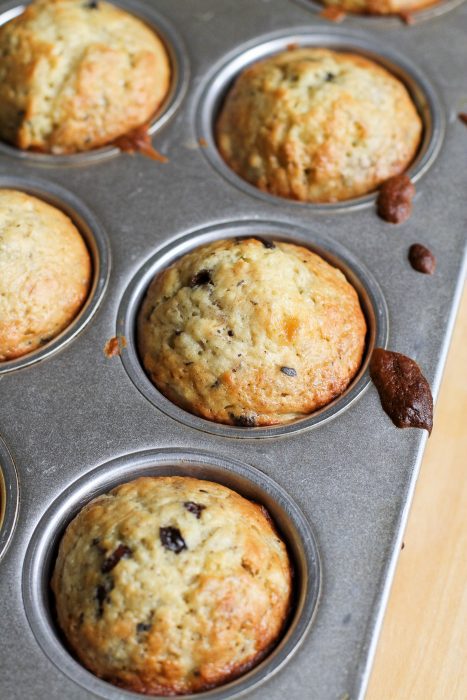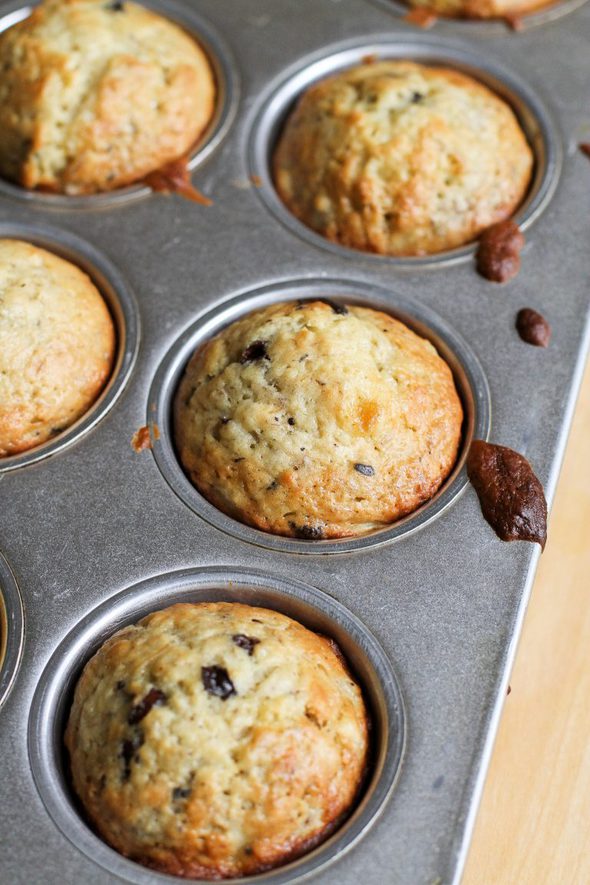 Like most muffins, these are very easy to make.
First, turn your oven on to 350 ° F so that it'll be hot when your muffins are ready to bake. Then combine all the dry ingredients in a bowl.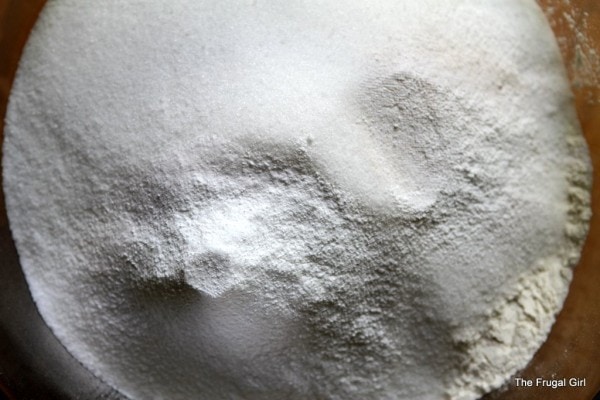 Mix the chocolate chips into the dry ingredients. All Recipes says to fold them in at the end, but I prefer to add them now, as it means less mixing is necessary once the dry and wet ingredients are combined.
(That's when you're in danger of developing too much gluten, so I like to keep the mixing there to a minimum.)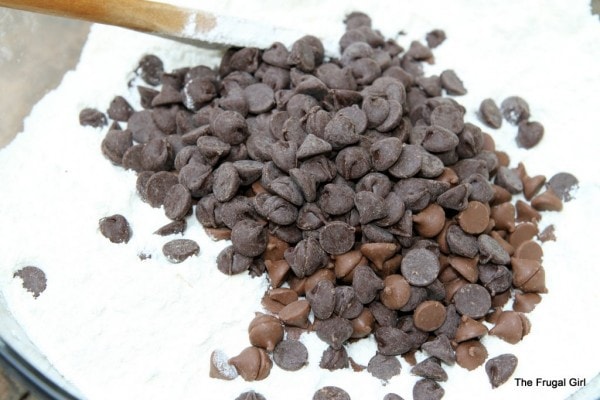 Whisk the oil, yogurt, egg, and vanilla together.
Mash several overripe bananas together to make 1 cup.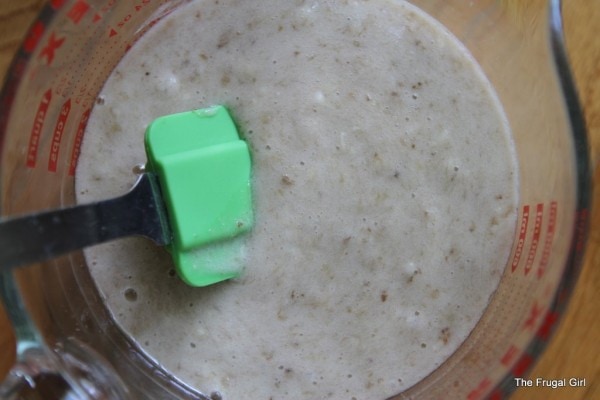 Incidentally, if you need to thaw frozen banana mush, letting the bag sit on top of a black grill in the sunshine works really well!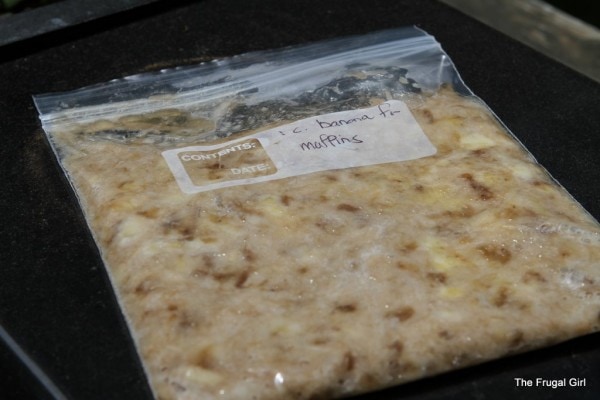 Combine the bananas and the yogurt/oil mixture.
Again, the original recipe instructs you to fold the bananas in at the end, but this means more mixing and more gluten development.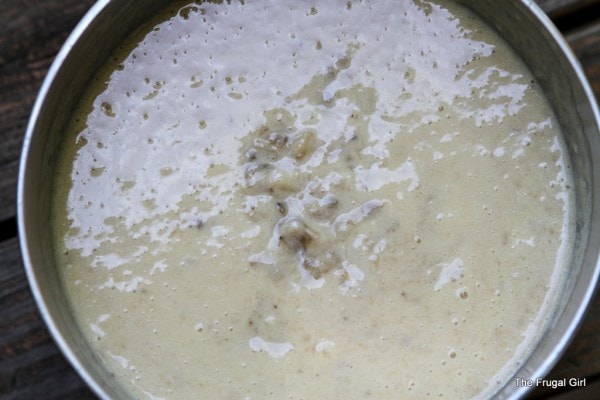 Then gently fold the banana mixture into the dry ingredients.
Don't over-stir this…if you do, your muffins will be tough. Having a few streaks of flour is totally fine. 😉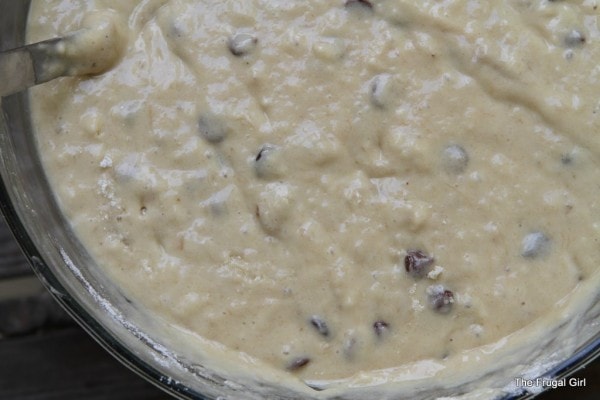 Grease your muffin pan, or line it with paper cups.
When I grease mine, I set the muffin tin on my dishwasher door (so that overspray goes on the door, not on my counter or floor), spray the cups with nonstick spray, and then I use a pastry brush to make sure the spray is evenly distributed.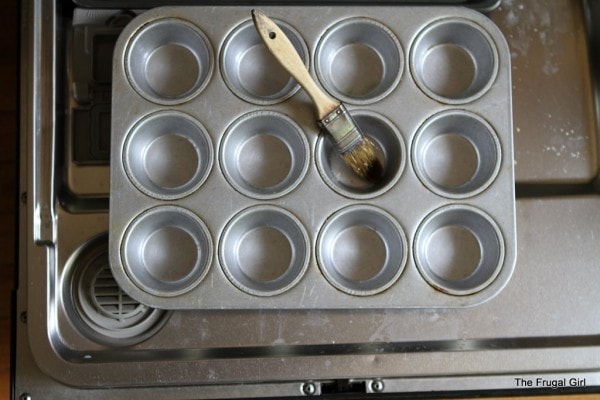 Spoon the batter into the greased muffin tins. The recipe says it makes 16 muffins, but if you want large muffins, you can just divide the batter between 12 muffin cups.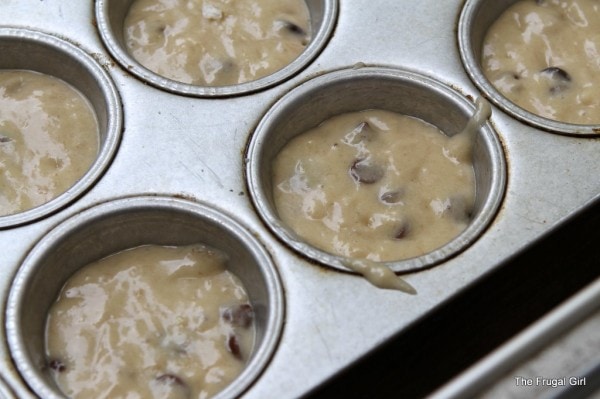 Bake for 15-20 minutes, or until a toothpick inserted into the center comes out clean.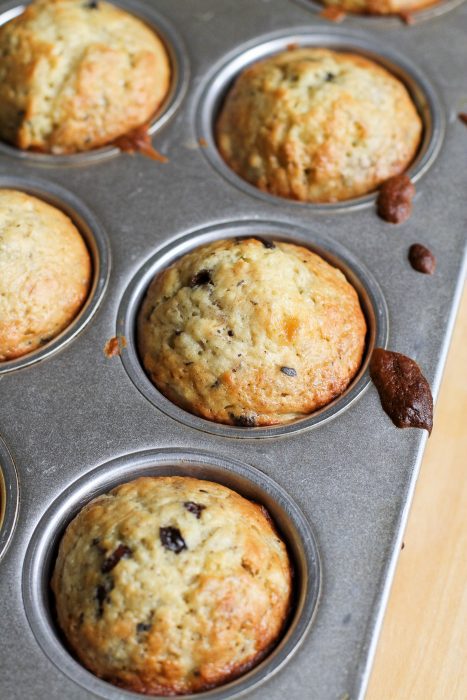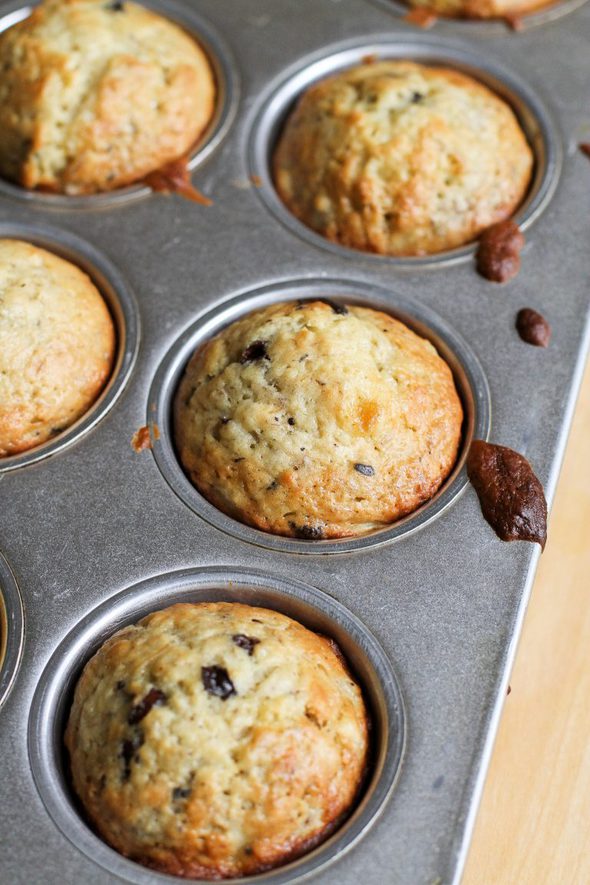 Let them cool for a few minutes and then remove them from the pan and let them cool on a wire rack.
(These cross wire cooling racks rock my world. Nothing sags between the wires, and they fit in half sheet pans. You probably need one. Or two.)
Like most muffins, these freeze fairly well, so I sometimes make very large batches to have on hand for quick breakfasts.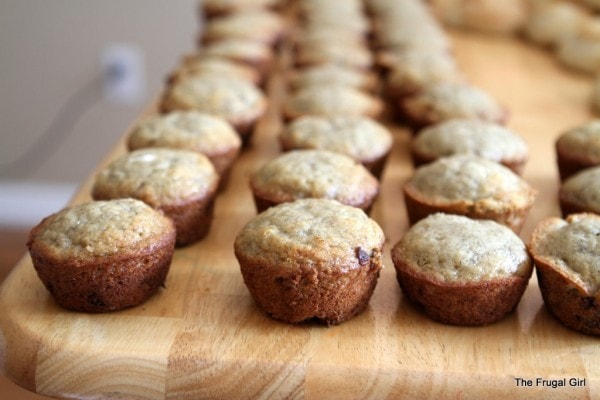 I hope this recipe helps you save some bananas from being wasted!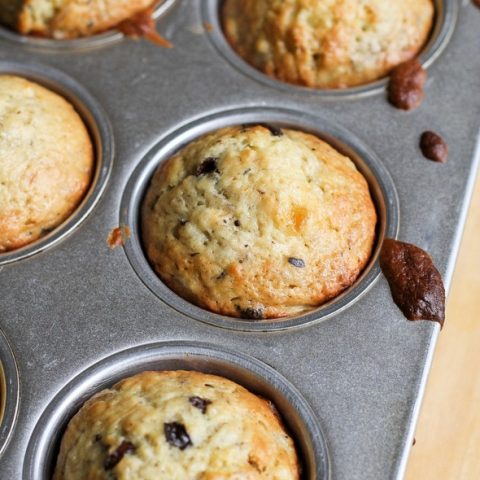 Chocolate Chip Banana Muffins
Yield: 12 muffins

Prep Time: 15 minutes

Cook Time: 15 minutes

Total Time: 30 minutes

An easy, quick way to use up overripe bananas!
Ingredients
1 3/4 cups all-purpose flour
3/4 cup sugar
1 teaspoon baking powder
1 teaspoon baking soda
1/2 teaspoon salt
3/4 cup semisweet chocolate chips
1 egg
1/2 cup vegetable oil
1/2 cup plain yogurt
1 teaspoon vanilla extract
1 cup mashed ripe bananas
Instructions
Heat oven to 350. In a large bowl, combine the flour, sugar, baking powder, baking soda and salt. Add chocolate chips.
In another bowl, combine the egg, oil, yogurt and vanilla. Add bananas.
Stir banana mixture into dry ingredients just until moistened. Fill greased or paper-lined muffin cups two-thirds full.
Bake at 350° F for 15-20 minutes or until a toothpick comes out clean. Cool for 5 minutes before removing from pans to wire racks.
Notes
To make this a little healthier, you can sub 1/4 cup of yogurt for 1/4 cup of the oil, use fewer chocolate chips, and use half whole wheat flour.
Recommended Products
As an Amazon Associate and member of other affiliate programs, I earn from qualifying purchases.
Nutrition Information
Yield 12 Serving Size 1 muffin
Amount Per Serving Calories 274Total Fat 13gSaturated Fat 3gTrans Fat 0gUnsaturated Fat 10gCholesterol 16mgSodium 248mgCarbohydrates 38gFiber 2gSugar 21gProtein 4g
Ways to Use Up Bananas
A few other ideas for you

No sugar, no ice cream maker required, totally delicious!

Did you know bananas can be used in yeast bread?