So, I'm cleaning out my email today (Oof. Pardon me for yelling, but good gracious heavens, I AM ALWAYS BEHIND ON EMAIL!).
Anyway, I came across a Ting email from September 1st, letting me know that my Ting affiliate link gives you guys a $50 credit instead of the normal $25 credit through the end of September.
Which is GREAT, but it's September 26th as I'm typing this.
Whoops.
This is why I could never manage to be a deal blogger, even if that kind of thing blew my hair back.
I'd just never keep up with the influx of deals.
But.
Since this is a deal way better than, say, a $1 coupon for cereal, I thought I'd throw out a quick post to let you all know about it before it's too late!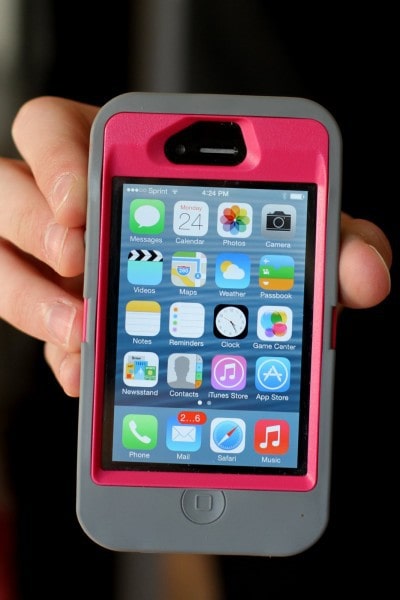 Quick review: Ting is the wireless company Mr. FG and I use. It runs on the Sprint network, you can bring your own phone or buy one from them, there's no contract, and it's basically a pay-as-you-go kind of plan that flexes with you every month.
Sooo, you don't have to pay for a bunch of minutes or data or texts that you don't need, which is awesome.
I love, love, love Ting because it allows me to have all the advantages of a smartphone, but because it's basically pay-as-you-go, I'm not tempted to be glued to it 24/7.
It's sort of the best of both worlds.
And Mr. FG and I generally manage to keep our bill around $20-$30 for TWO iPhones (our usage varies, depending on if we've been traveling or not.)
Here's a post I wrote with oodles more details about Ting's service.
SO!
If you're not sure that Ting will save you money, use the savings calculator to compare Ting's prices with your last several wireless bills.
If you decide Ting's gonna save you all the dollars, click here to open an account with them and you'll get a $50 credit.
(But only through the end of September, so if you're gonna sign up, do it pronto!)
As always, holler if you've got questions.
_____________________________
Disclosure: Ting links are affiliate links, which means Ting pays me for each person that signs up through my links. There's no extra cost to you-actually, you get $50 for using my link!
Basically, it's a win-win-win situation. And my enthusiasm for Ting is 100% authentic…we had Ting service before I ever became an affiliate, and we pay for our Ting service every month just like you all do.