1. I scanned a pile of receipts with Fetch.
I've been using this app for a while now, and I can definitively tell you that it's a much better use of your time if you buy a lot of brand name grocery/personal care items.
Fetch does give you 25 points for a receipt, even if you haven't bought anything from a brand name that participates with Fetch, but 25 point receipts take a LONG time to add up.
Every now and then, I buy a participating product without knowing it, and then the receipt is suddenly worth 400-600 points.
Anyway, if you have receipts with a lot of brand names, Fetch would probably be more worth it for you than it is for me!
_______________________
In case you are new to it, Fetch is a free app that gives your rewards based on what groceries you buy. You can get $3 just for downloading the app and scanning your first receipt. Use code QG8V2.
*Use code QG8V2 to receive an extra 2,000 points. Note: at the time of writing, 1,000 points = $1, so that's $2)
2. We used a birthday discount at our favorite restaurant.
(I just noticed that this photo perfectly represents my very gummy smile, a thing that, in my opinion, does not need correcting. 😉
It's still a splurge compared to our usual $20 date nights, but a free appetizer and dessert does help a little.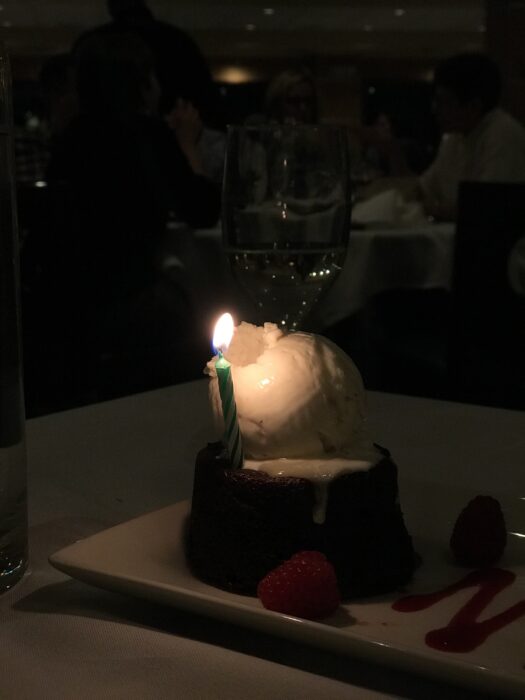 3. I tried earning Starbucks stars.
I scanned my grocery receipts from buying two bags of Starbucks coffee at the grocery store, on sale.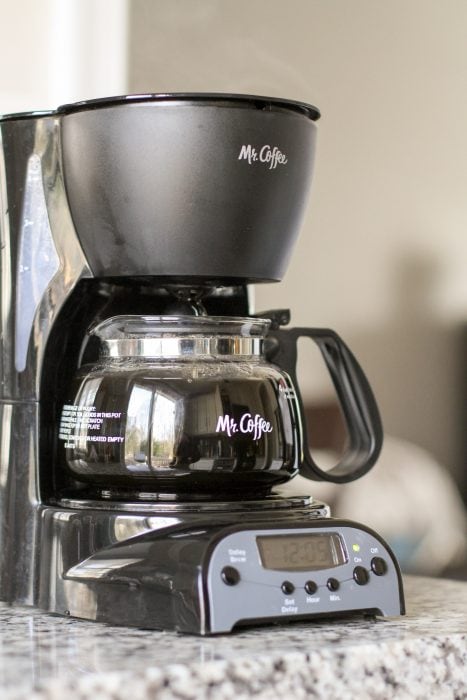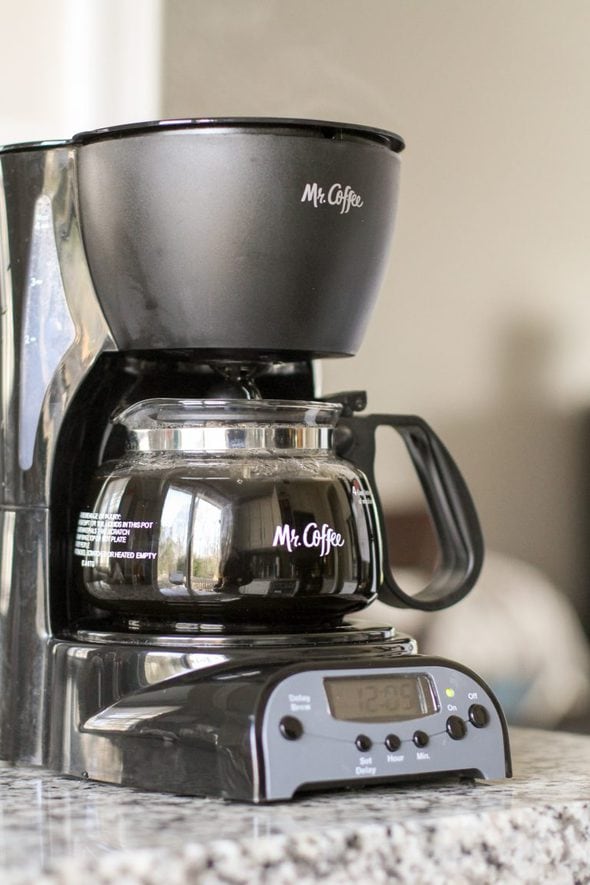 But for some reason, the stars are not showing up in my account.
I am still giving myself credit for trying, though!
4. I trimmed my own bangs.
Last time I did this, I accidentally cut some hairs that I didn't mean to, and I will be paying for that mistake for some months.
But this time, I was more careful, so I have no new damage. 😉
And I've trimmed my bangs approximately a million times in my adult life, so hey, one mishap is not a huge deal.
5. I…
filled up my gas tank with a discount card, made sure I had downloaded podcasts to entertain me on several longish drives this past week, cancelled an auto-ship delivery, and shipped out a book I sold on eBay.
Your turn! Share your own five frugal things in the comments.