1. I sold our blue Christmas tree
I initially thought about keeping it and then selling it next November, at prime time.
But then I realized that I am really not interested in storing a tree for a year for the sake of getting a few more dollars for it.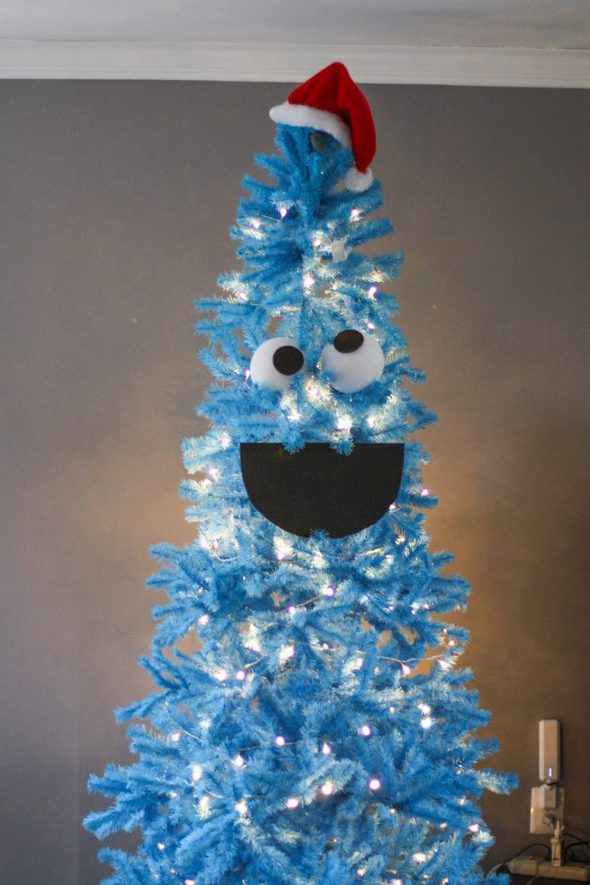 So, I listed it and sold it for $40, half price since it's on clearance at Wayfair for $80 right now.
It's out of my house and another household will have a fun Cookie Monster tree next Christmas.
That makes me happy!
Another benefit: so many people on the Facebook group got a chuckle out of just seeing the tree in the listing. Lisey's crazy tree idea has made lots of people smile.
(Here's the post where I explained the story of how we came to have a Cookie Monster tree.)
2. I submitted an eBay appeal and I won
I helped Zoe buy a Christmas present for Sonia (a DVD set) on eBay, and it was supposed to have arrived a few days before Christmas.
But, it never did, despite tracking showing it as having been delivered.
After chatting with UPS, it became clear that this seller is a scammer. I think they're shipping fake (probably very lightweight) packages to places in the buyer's city so that the UPS tracking shows it as delivered.
(UPS tracking just shows the city.)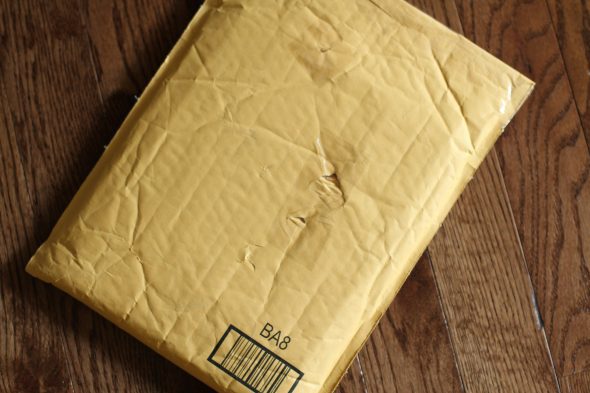 But when I talked to UPS, they told me that the package was sent to another address in my city.
The seller had good reviews before Christmas, but now their profile is filled with negative feedback with the same story as mine.
Anyway, eBay initially refused my claim, but once I appealed with the info from UPS, they issued a refund.
We made a purchase from a different eBay seller and now we have the DVDs in hand. Whew.
3. I bought Sonia's English books on eBay
One of her spring 2021 college classes is a literature class, and it requires several novels. I found all of them on eBay for a few dollars each.
And of course, at the end of her semester I'll promptly list them all for sale on eBay.
4. I made banana muffins with two old bananas
I'd stuck them in the fridge once they got brown spots, and by this week, they were looking much worse. But I mashed them up and they made a perfectly good batch of muffins.
5. I made my bag of bread cubes into French toast casserole
When I notice that there are some heels or a dry roll or something like that, I cut the bread up into cubes and put them in a Ziploc back, which I keep in the freezer for this purpose.
Once it's full, I use them for Pioneer Woman's French toast casserole.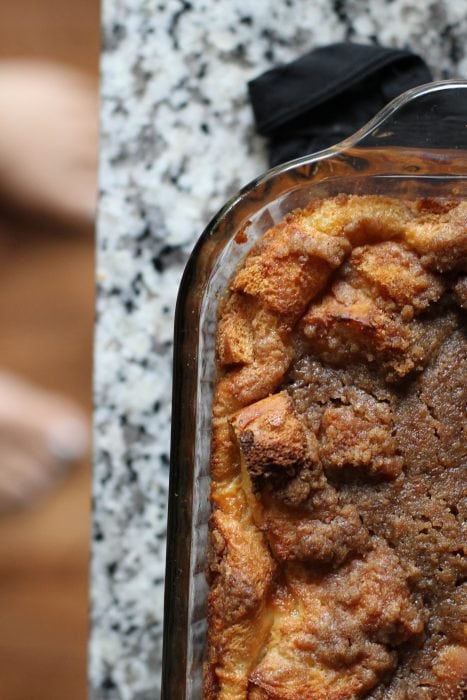 Which means that this casserole is always made up of a variety of bread types (this time there were some orange squash roll cubes) but it works out fine.
Now, if you tried to put everything bagel cubes in there, that would be a different story!
(By the way, I use coconut milk in place of the dairy milk so that Sonia can eat this. I do still use the heavy cream it calls for, since Sonia tolerates that just fine.)
Your turn! Share your frugal five in the comments.
P.S. Remember my recent efforts to get Cigna to cover a bill for a service that happened way back in July? I got the check this week! Very happy about that.