1. I got a $10 Starbucks voucher for $5
I haven't bought a Groupon in eons, but they sent me an email with a user-specific offer for a 50% off Starbucks voucher.
(If it wasn't user-specific, I'd have shared it with all of you!)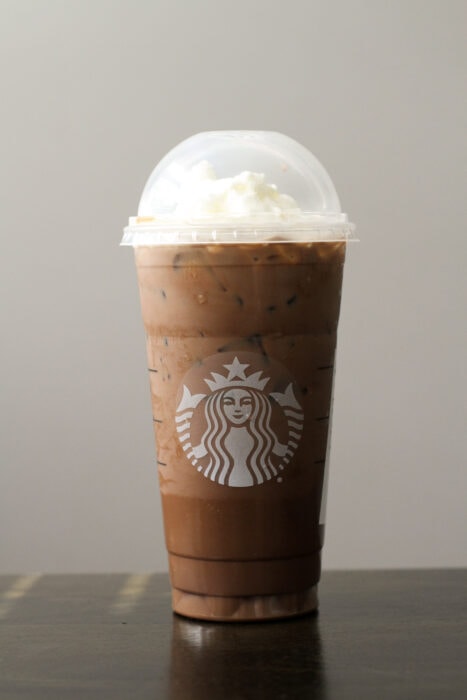 So, I immediately bought one and added it to my app. Here's to a cheap treat one day in the future.
2. I ate the crumbs at the bottom of a shredded wheat bag
I often eat plain shredded wheat + fruit + milk for breakfast in the summer, and there are always a LOT of shredded wheat bits at the bottom of the cereal bag.
I've thrown them out in the past, but now when I get to the end of a box, I just pour the bits into a bowl, top them with fruit, and eat them.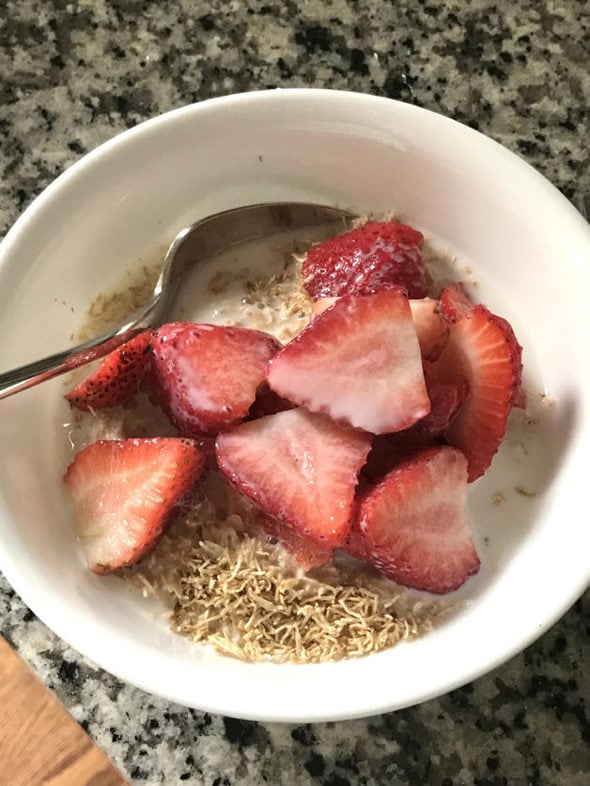 The experience reminds me a little of eating those huge shredded wheat biscuits from my childhood; do you remember those? They came in paper packages inside of the cereal box, and we crushed them into the cereal bowl before adding milk.
Anyway, it's like that except slightly worse. Ha.
Is this something anyone else in my family would ever consider doing? Oh, heck no.
But since I am the resident frugal weirdo, I don't think any of them batted an eye at my cereal bowl. I have done worse in the name of preventing food waste!
3. I mended a reusable bag
This is one of those handy ones that folds in on itself, and it's always in my purse.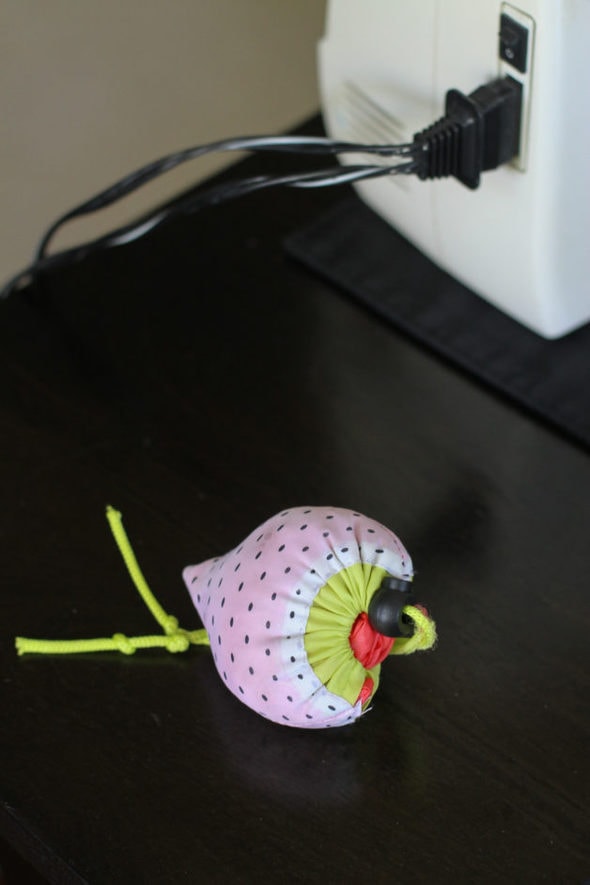 I fixed the handles in the past, which you can read about in this other Five Frugal Things post.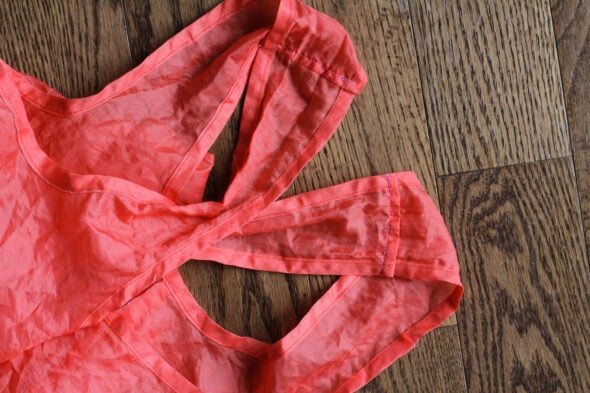 It sprang a hole at the bottom: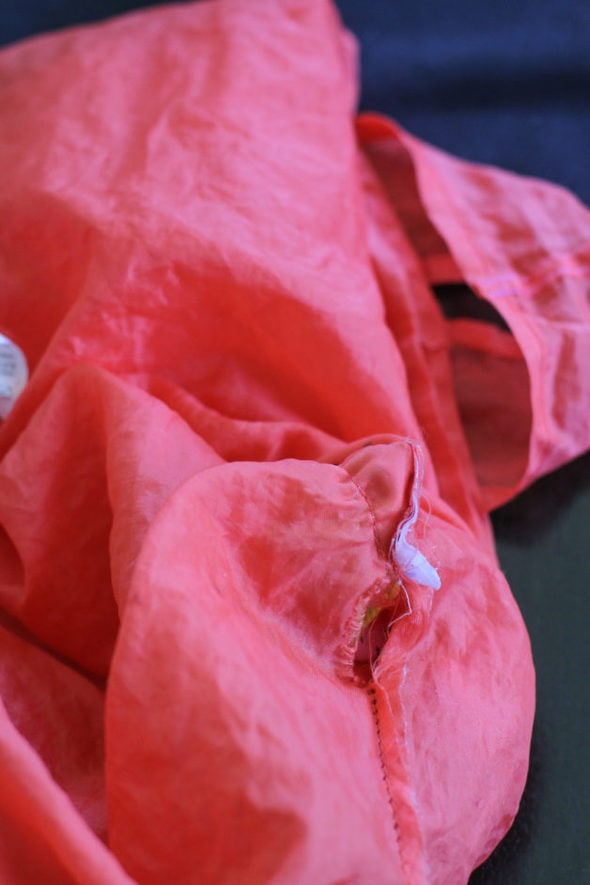 (Can a bag spring a hole? Or can something only spring a leak? Hmm.)
Anyway, I sewed up the hole and while I had the machine out, I reinforced the bottom and side seams, which had other spots that were fraying.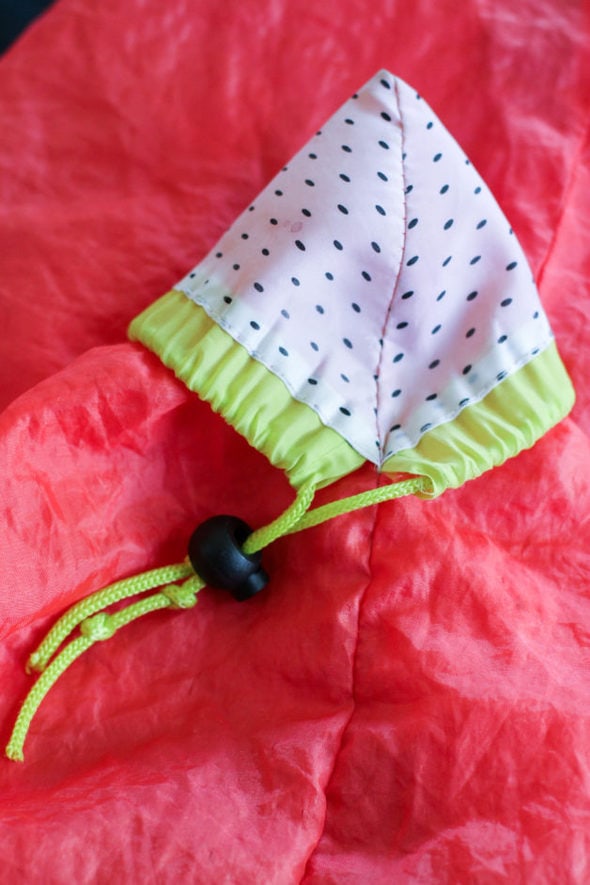 And now it's back in my purse.
4. I made croutons from some super dry bread
Last time Mr. FG and I volunteered with the food pantry, they had some extremely dry garlic ciabatta sticks left at the end of the day.
They threw them in a bag for us to take home with us, and while one of them was too dry to rescue (seriously, it was like a rock. I couldn't even have turned it into bread crumbs!), I did manage to cut the other ones into cubes.
I tossed them with melted butter and baked them to make croutons to go on top of a salad.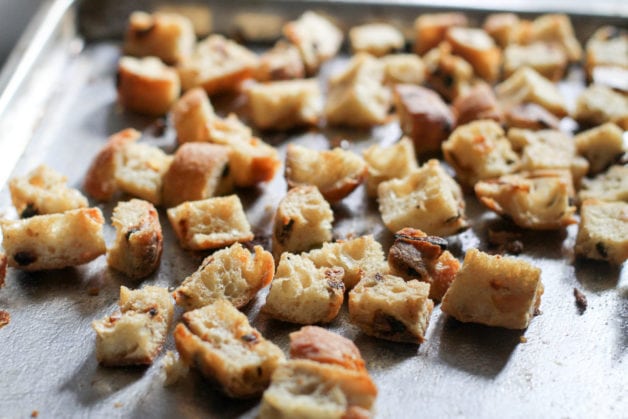 5. I did another $10 Venmo offer
Remember how I used Venmo to pay at CVS last week, since they'd sent me a $10 off of $20 offer?
Well, I'm happy to say that after a few days, the $10 did indeed get deposited into my Venmo account. Yay! So, then I was emboldened to redeem a second offer, which was $10 off a $10 purchase at Panda Express.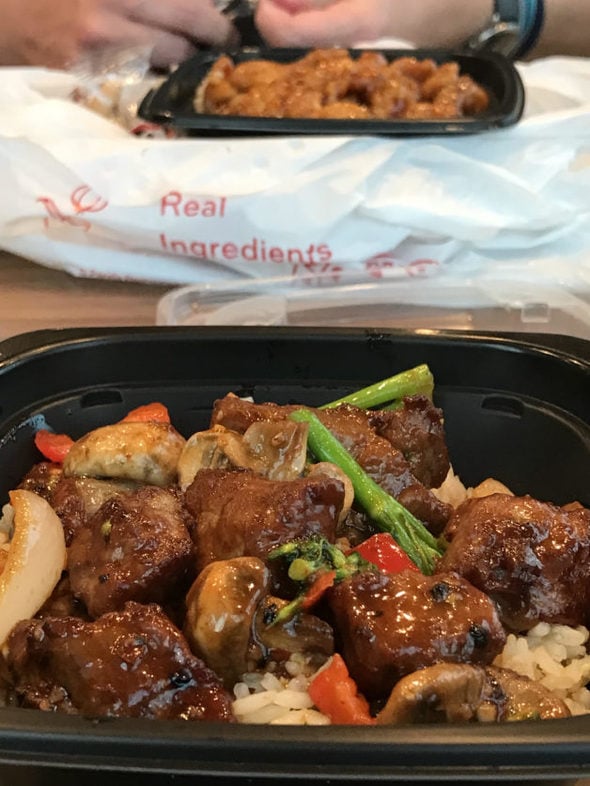 I'm sure that once Venmo is a commonly accepted form of payment at stores, these offers will cease to be, well, offered.
When online shopping first started, companies routinely offered things for free or almost free to help encourage people to try online shopping. And I think these offers with Venmo are the same type of thing.
Might as well take advantage of the offers while they're here!
Your turn! Share your frugal five in the comments.