Last year at Christmastime, Lisey announced that her present to our household would be a robot vacuum.
I had never seriously considered buying a robot vacuum, but Lisey:
doesn't like sweeping
strongly dislikes floors full of crumbs
So she thought a robot vacuum would be the perfect solution.
At first, I was all, "Why would we need a robot vacuum? We have a broom and dustpan!"
But now that I've had one for a while, I have to say that I have overcome my initial skepticism.
And since I had asked you all for opinions back in December, I've been getting emails here and there asking what we ended up buying.
Thus, today's post.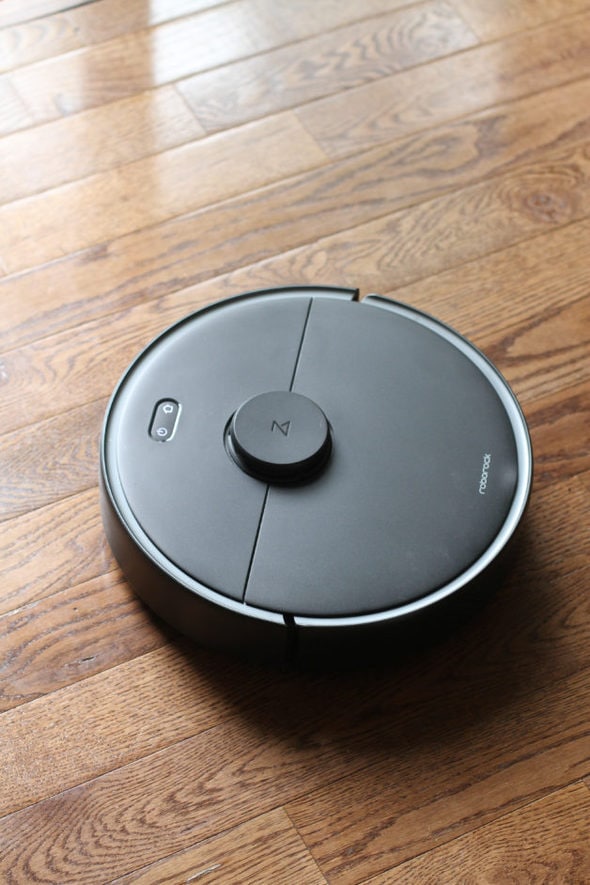 The first try was a miss
The first robot vacuum we bought was a Shark and boy, this one did not work well for us at all.
This model runs on an entirely random basis, and while this might work well in a house with very few walls, it was kind of a fail at our house.
It would head into the kitchen, bump a wall, and promptly leave the kitchen.
(And the kitchen is where we wanted it to be the most!)
Also, it kept getting stuck in an endless loop at the end of our hallway.
While this was entertaining, it wasn't particularly helpful.
Plus, it was a little tricky to keep it off of our shag rug in the living room; we just vacuum that one by hand, since it tends to choke a robot vacuum.
Our second try: a win!
Next up, we tried a RoboRock vacuum and this one was a huge improvement.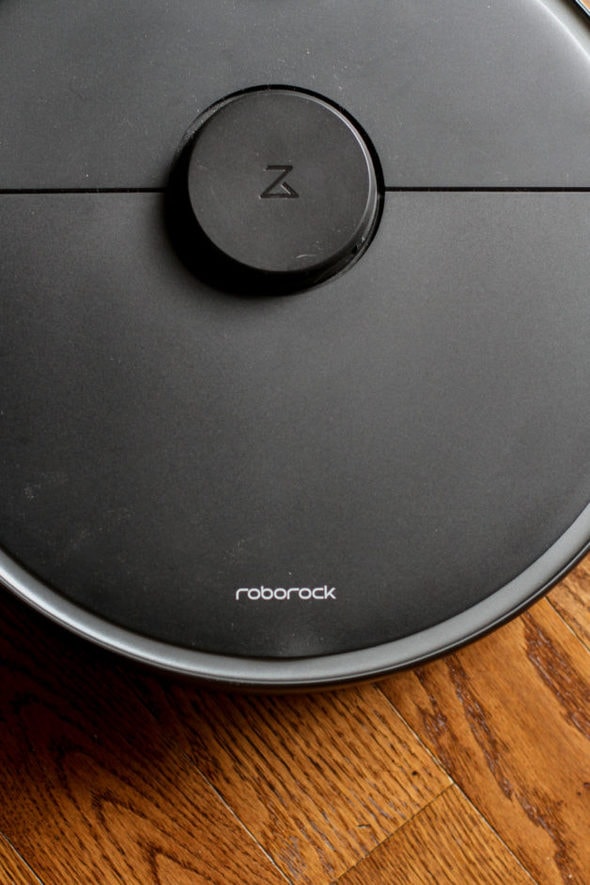 Instead of randomly moving around the house, this one has a sensor that actually maps your home and cleans it in a sensible fashion, making sure to cover all the floors.
If you want to get fancy with it, you can use the app to have it clean only certain rooms, but I usually just press the start button and let it clean the main floor of the house.
Does it do a good job?
I'm pretty impressed by how well it cleans! Every time I empty the dust bin, I am amazed at all the stuff in there.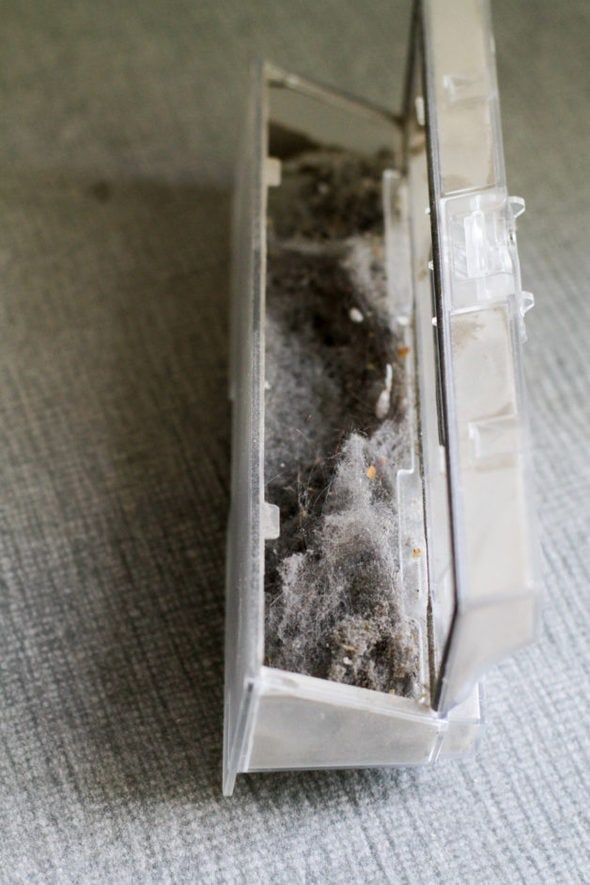 The Roborock has a little flexible arm that extends out while it's cleaning, so it does do a pretty good job of getting crumbs out of the edges and the corners.
It's not quite as thorough as what I do with my regular vacuum, but I'd say it's more thorough than what I typically accomplish with a broom and dustpan.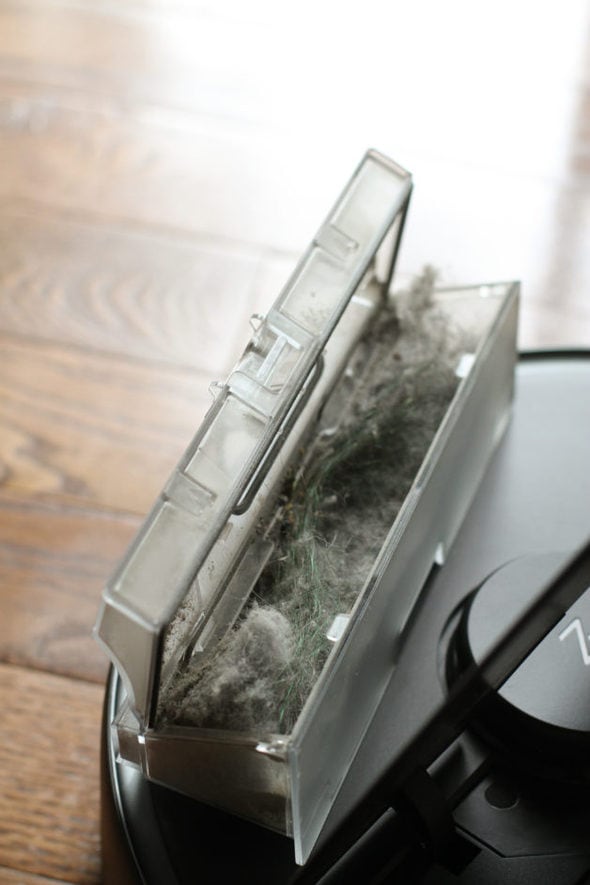 When my mom saw our vacuum, she asked, "Does it dust the baseboards?"
And I said, "No. But neither do I!"
Ha.
You should know that my mom is a much more thorough housecleaner than me; she uses the hand tool to dust her baseboards every time she vacuums.
Me? I do it once in a blue moon.
Does it clean multiple surfaces?
Yep! I mostly have hard floors in my house, but it automatically senses the change when it comes across a rug, and the suction level changes as a result.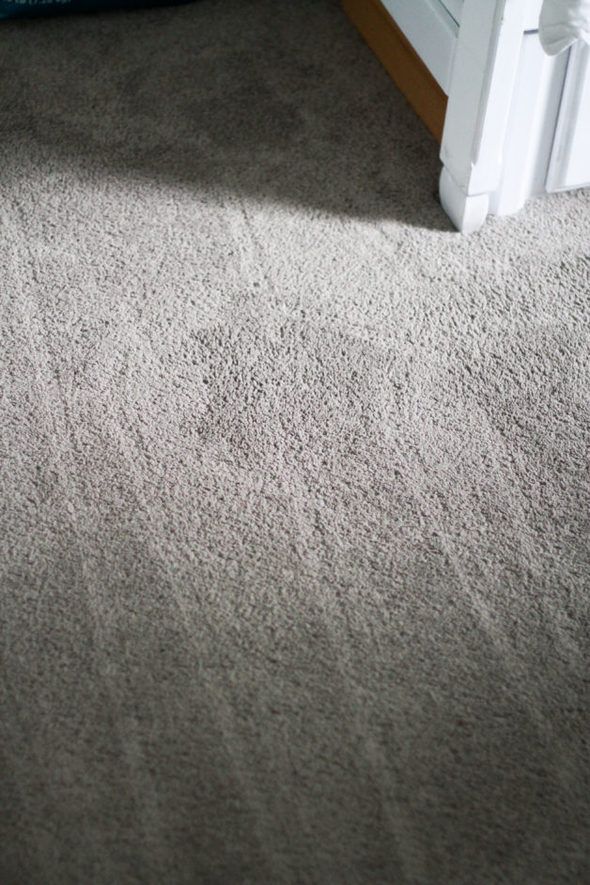 And it does a pretty good job on our three carpeted rooms.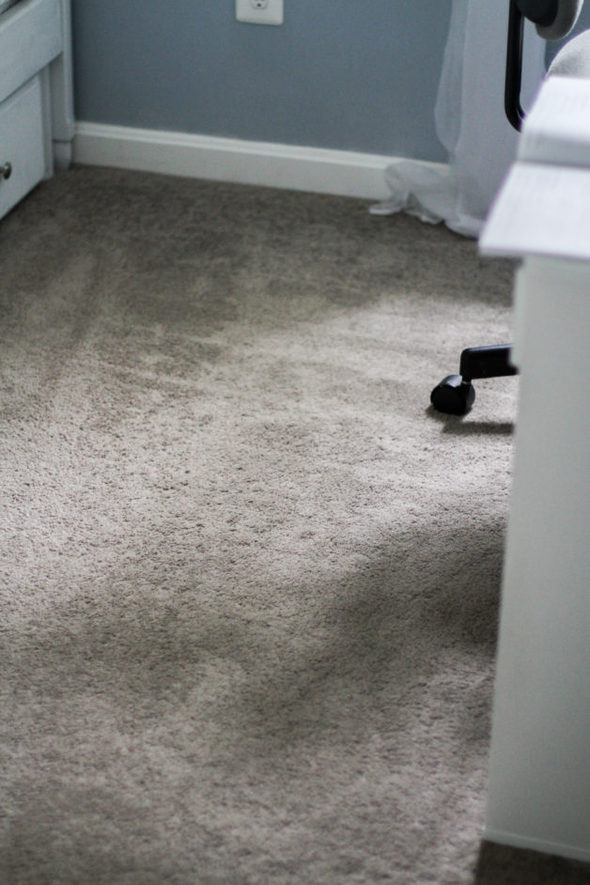 Do you still have to use your regular vacuum?
Yes. Despite the fact that I am not as meticulous a housekeeper as my mom, I do still get out my big vacuum to do a more thorough cleaning about once a week.
The robot vacuum can't get way back in corners, it can't get the dust off of windowsills, it can't suck up hair behind the toilet, and so on.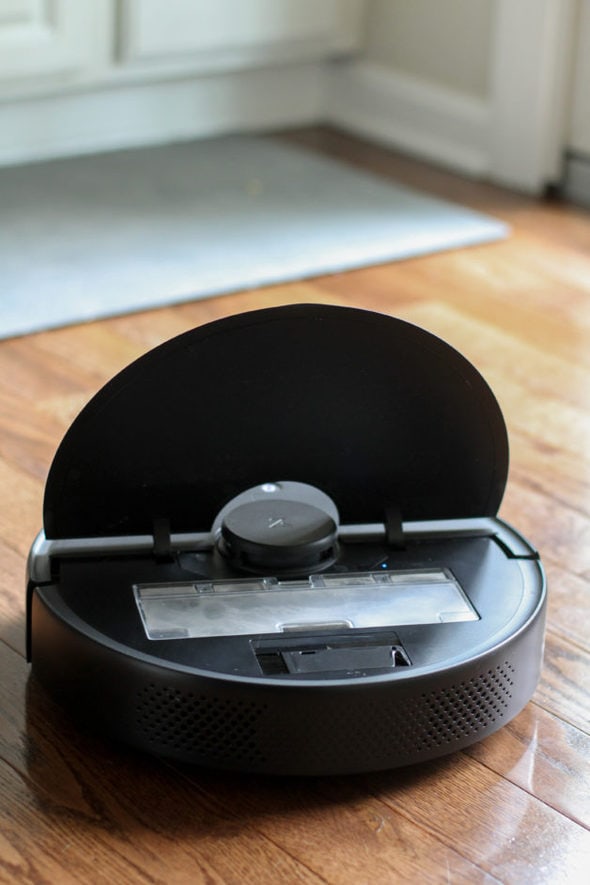 But for maintenance in between the more thorough cleanings, this vacuum is great. It replaces the daily sweeping habit, not the once-a-week vacuum habit.
If you have little kids, I think this could be especially helpful. One of my cousins has the same vacuum that we do, and it's great for the daily sucking up of the Cheerios that are inevitably sprinkled on her floor. 😉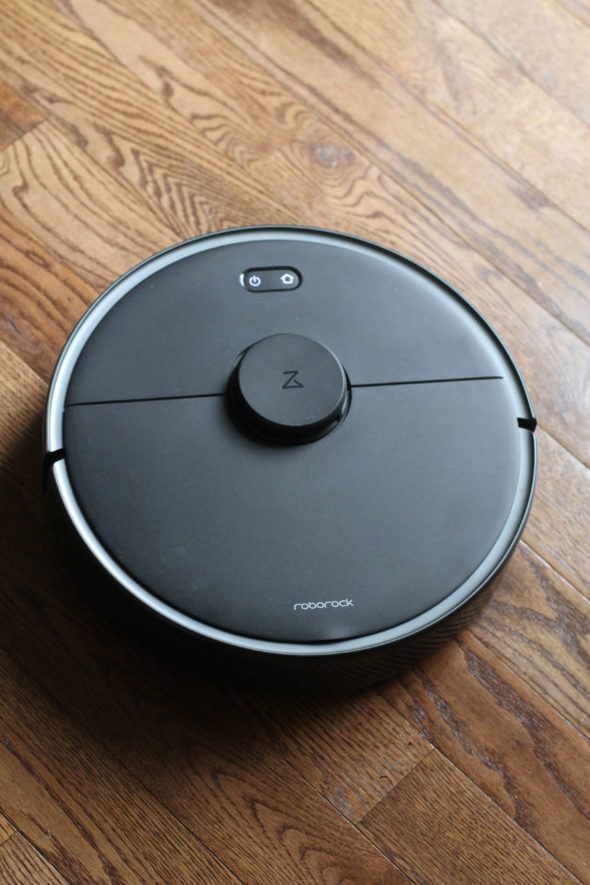 Should you get a robot vacuum?
Well, I would say that this is definitely a nice but not necessary household item.
Is it handy? Sure.
Does it do a good job? Yep.
Could you accomplish much the same thing with some physical effort and a regular vacuum +broom? Yep.
So, I think this decision comes down to how much disposable income you have and also how much you need extra help keeping your floors clean.
If you have the money and you want the extra help, then go for it.
If you don't have the extra cash to buy a robotic vacuum, don't sweat it. There are plenty of other ways to keep your house clean!
And if you do get one, I would most certainly pay the extra $100 or so to get one with a mapping sensor. Otherwise, I don't think it's worth buying one at all, especially if your house has a lot of walls vs. a lot of open space.
At the time of this writing, there's a $130 coupon for the Roborock on Amazon, but you could also check warehouse clubs and eBay refurbished to compare prices.
Readers, what's been your experience with robotic vacuums?