It feels like it's been a less-than-frugal week, but let's see what I can come up with!
1. We watched Coco for free on Netflix.
I'd been wanting to watch this for a while and had considered going to see it when it was at the cheap theater.  But we never got around to it, which is frugal in the end if you watch it on Netflix instead.
(Assuming you already have the Netflix account, which we did!)
2. We borrowed some puzzles from my parents.
Puzzles are one of those things that you sort of hate to buy because how often do you re-do them? So we are having fun doing puzzles that my parents already owned, because they're new to Sonia and Zoe (my fellow puzzle-doers).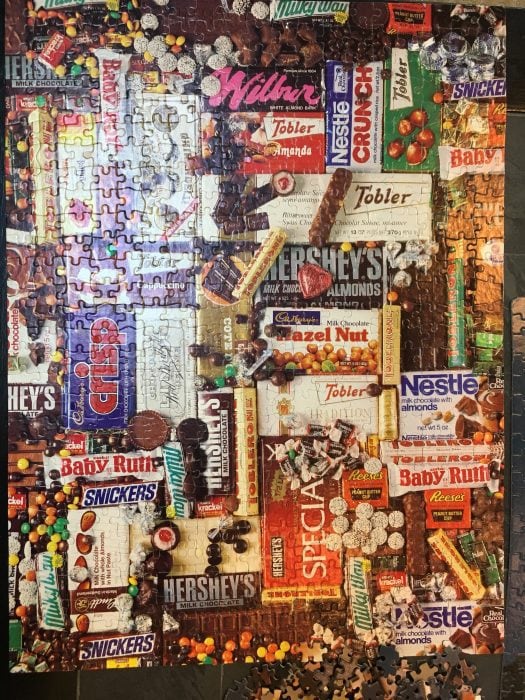 3. We made hobo pies with my sister and brother-in-law and their kids.
Which is much cheaper than eating out together! They own cast-iron hobo pie makers, which we use over the fire to make ham and cheese sandwiches and also a dessert version with pie filling in the middle.
4. I made a backup dinner when my tortellini was moldy.
I boiled a pot of water, opened the tortellini, and noticed blue spots that were definitely not supposed to be there.
(Is tortellini ever supposed to have blue spots? I think not.)
I was not about to serve moldy tortellini for dinner, but I didn't want to get takeout either.
Luckily, we had a lot of eggs and also a fair amount of random bread.  And a package of bacon.
So, bacon and French toast it was, with fresh mango on the side.
5. We are going to exchange a nail polish.
So, future frugality.
Sonia picked out a shade of nail polish that looked promising, but it turned out to be not at all as advertised.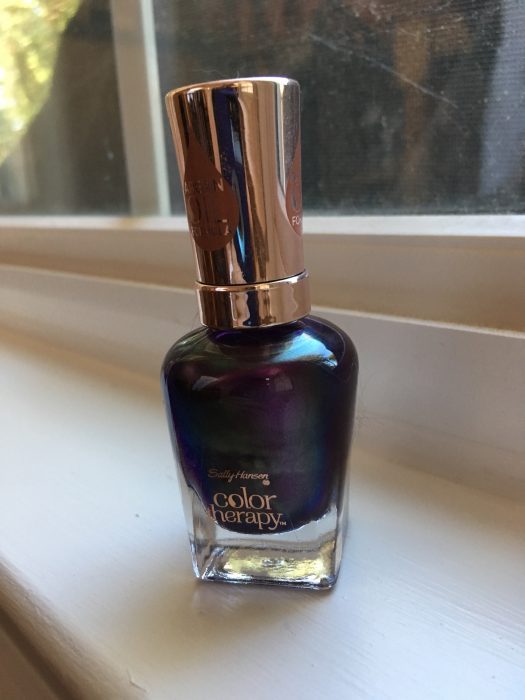 Luckily, we got it at Rite Aid, and they let you exchange cosmetics that are the wrong color/shade. So, we'll stop by there when we're nearby and get something that works better.
Your turn! Share your own Five Frugal Things in the comments.