On Tuesdays and Thursdays, I post a picture and just a few words.
The other day, a couple of you mentioned that you'd like to see Zoe's birthday cake. I'm here to oblige, but I'm sorry to say that this year, it's very un-interesting. 😉
Usually, I make birthday cakes for my kids. I'm not especially good at cake decorating, but I do a passable-enough job to make them happy.
Last year, I made a cake in the shape of a fish for Zoe (I think she's had some form of a fish cake every birthday up until now!)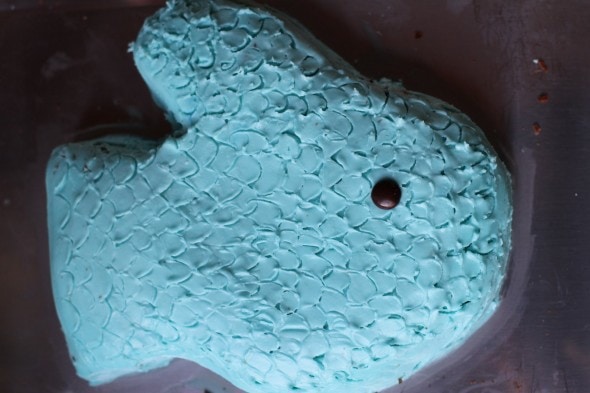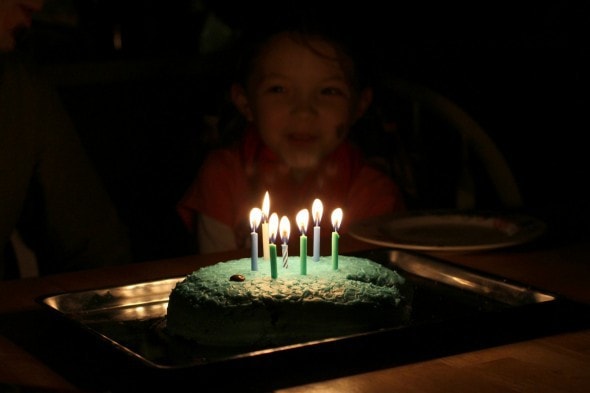 As you may know, she and Mr. FG share a birthday, and this year, they agreed that they'd like an ice cream cake from our local ice cream shop.
So, for the first time, Zoe had a round birthday cake. 😉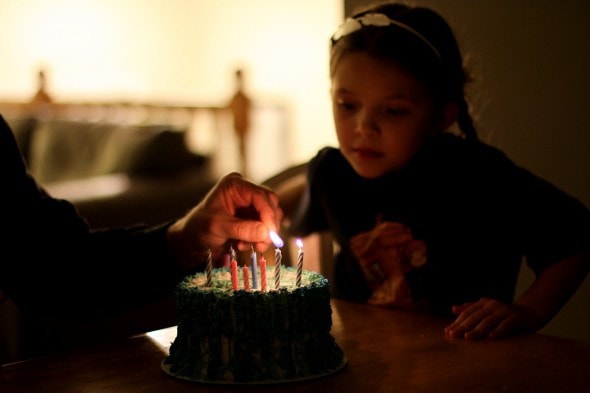 P.S. This is the recipe I use when I make birthday cakes.
P.P.S. Mint.com interviewed me! Click on over to find out what I dislike about frugal living, what we teach our kids about managing money, and more.