What I Spent
More on the chowder down below. For now, grocery shopping:
I spent $130 at Aldi and $90 elsewhere.
So I had kind of a high spending week at $220. Which is exactly what I anticipated after lazily skipping a shopping trip last week.
December Spending
Week 1: $82
Week 2: $229
What We Ate
Saturday
Mr. FG and I did a takeout date night (Panera, with a discount thanks to a Fetch rewards gift card), Lisey bought sushi on the way home from her work shift, and Sonia and Zoe ate some easy stuff here at home
Mashed potatoes with chicken sausage for Sonia: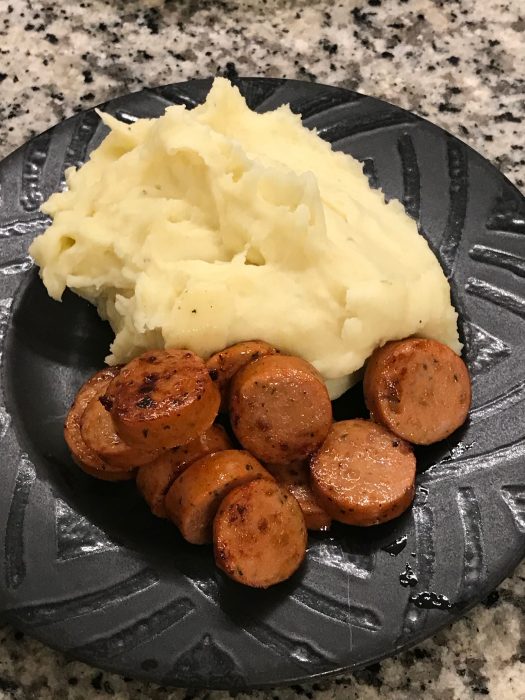 Grilled cheese and soup for Zoe.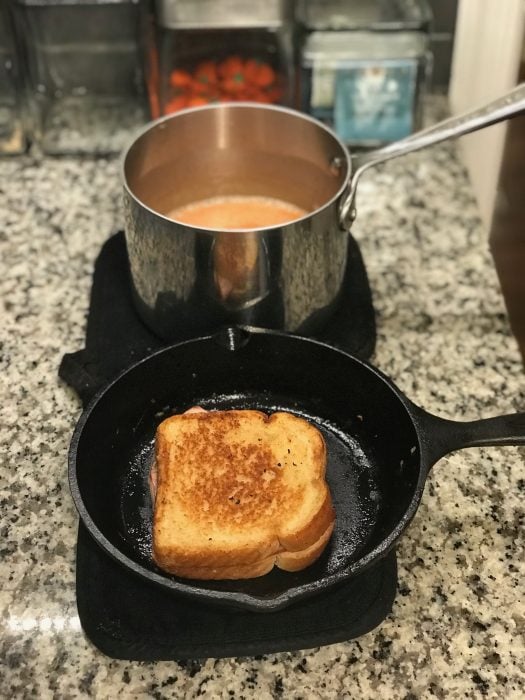 Sunday
Sticking with our new habit of getting local takeout on Sunday nights (trying to help them out during these times of high restrictions), we got Chinese from a little place near us.
Monday
I pressed the easy button and cooked some chicken sausages, which we ate on toasted buns with cut-up produce on the side.
I really phoned it in with the produce sides this week…pretty much every night it was just cut-up raw produce!
Tuesday
I made spicy pork tinga with rice, which we ate with applesauce from the freezer.
Wednesday
Sadly, I woke up with a stiff neck.
(What adventurous thing did I do to get a stiff neck? I carelessly went to bed and poof! stiff neck for me.)
So my energy level for dinner making was a little low. I made Aussie Chicken, which we ate with some cut-up produce (!) and some random toasted bagels/bread slices.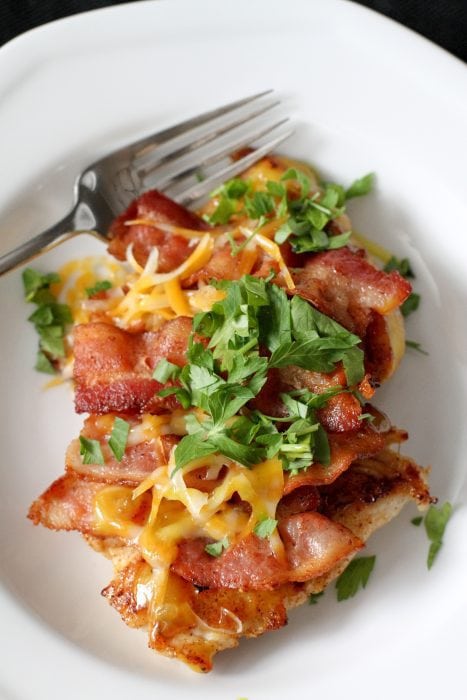 Thursday
I made clam chowder, but this time I tried a modification to avoid the half and half for Sonia. Heavy cream does not seem to bother her, but anything with milk in it does.
So, I watered down some heavy cream with a 50/50 ratio and used that in place of the half and half. I'm pleased to say it worked out just fine.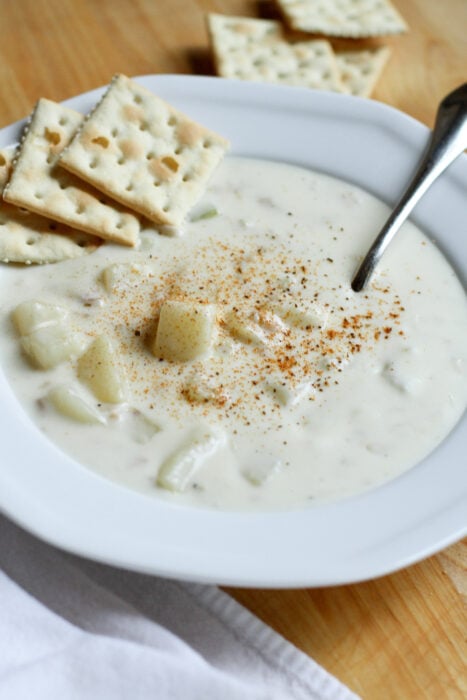 We ate our chowder with cut-up produce and some cornmeal buns from the freezer.
Friday
I think I'm gonna make pizza tonight, but I will have to do something else for poor Zoe.
She had a big orthodontic appointment with lots of adjustments yesterday, so her teeth are really bothering her right now. I imagine pizza will be out of the question for her tonight!
What did you eat for dinner this week?
P.S. I have a giveaway from Third Day Naturals tomorrow and one from Novica on Sunday. These are gonna be super quick turnaround giveaways, so pop back in here over the weekend for a chance to win.