New here? Thankful Thursday is something we've been doing in these COVID times; a (frugal and free) exercise to help us hunt for the good that is in our lives and in the world, even in the midst of a pandemic.
I bet you thought this post title was a Christmas countdown and you were probably scratching your head at my math. Nope! Read on. 🙂
This week I am thankful:
that there are only 11 days left until the winter solstice
That means in 11 days, we will start gaining daylight instead of losing it!
that it's so easy to get answers to questions on the internet
The other day I came home from a walk in the cold, hopped in the hot shower, and when the hot water hit my feet, it felt cold.
This has happened to me lots of times before, of course, but this time I wondered why. So I did some googling and learned that this is sort of a debated topic among scientists.
Before the age of the internet, this would have been a hard question for me to research. I'd have to hope there was some sort of answer in an encyclopedia…but what keywords would I even have looked up?
Search engines are so much better.
that health insurance costs stayed the same this year
Mr. FG and I did all the enrollment for next year, and we were happy to see that our costs did not go up.
Sometimes I think about how when we first got married in 1997, our health insurance cost something like $15/week. THOSE were the days!
But then again, we had very little money in those days, so overall, we are in a better place now. Higher insurance, yes, but much higher income than in our newlywed days as well.
for video calling
My aunt is in Kwajalein for a year to do medical work, and this week, I was able to have a video chat with her.
Kwajelein is in the Marshall Islands, so she is seriously in the middle of the ocean, about halfway around the globe from me.
In my childhood, being able to video chat like this would have been inconceivable! Even a phone call would have been prohibitively expensive.
But now we are able to have a long video call, and it doesn't cost anything outside of my usual internet bill.
for the beauty in winter nature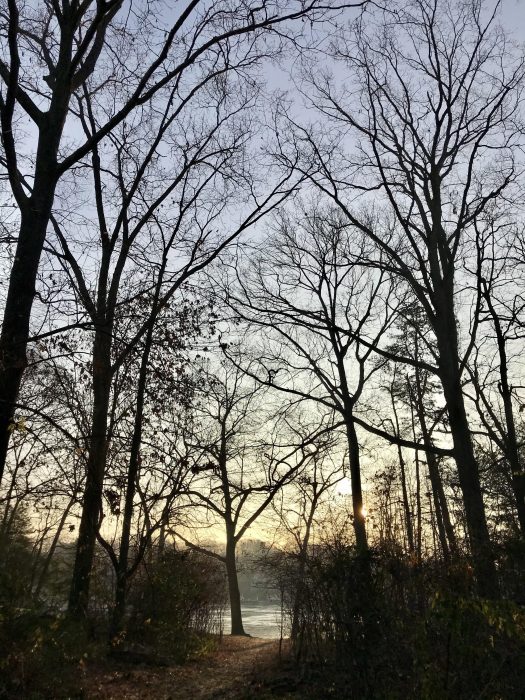 As you know, winter is not my favorite season.
But there is still beauty out there, at least when the sun is shining.
(I do struggle to see beauty on cloudy winter days!)
for the love of my girls
There is pretty much never a day that goes by without them saying, "I love you, Mom."
that Sonia wants to take a college class with me
She needs to take biology next semester, and that's a prerequisite I need to take if I ever want to apply to nursing school.
Sonia is not only ok with me taking a class with her, she actually wants me to!
And this is something to be thankful for, because not all teenagers would want to have their mom in a class with them.
for my mastermind group
I am good at some parts of blogging (like…writing), but not so good with technical stuff, like properly using Google Analytics.
So, I'm grateful for the people in my mastermind who are there for me when I have questions.
(Last night it was Chad from Coach Carson and Leif from Physician on Fire. I just noticed they happen to be sitting next to each other on the right side of the photo above.)
that Lisey might be able to get a bird soon
She's been wanting to get a bird for a while, but getting a hand-fed, tamed one is a bit of a process…not just as easy as going to PetSmart!
The local pet store near us is working on getting a cockatiel ready for her, so hopefully in a week or two, she'll be able to bring him home.
for the horses in our neighborhood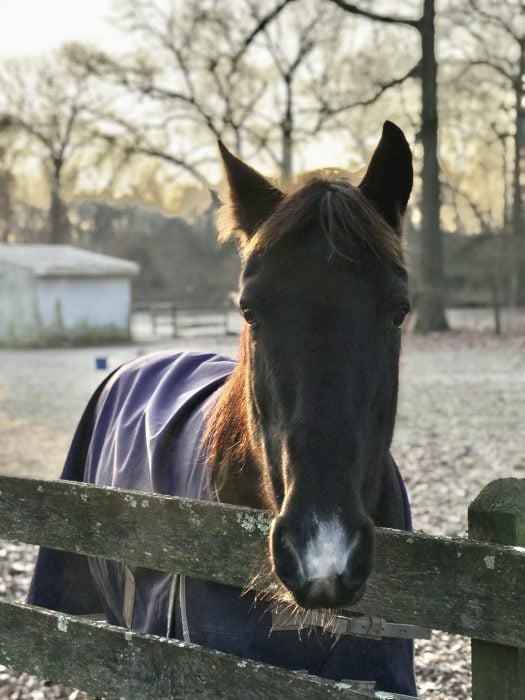 They're fun to see when we go for walks, and their presence is an upside to living in a rather random, thrown-together neighborhood vs. a development.
for the joy our cat brings to the girls
I enjoy her too, but the main reason I am thankful for the cat is that she makes my girls so happy.
And as any parent knows, your children's joy is even sweeter than your own joy!
What are you thankful for this week?