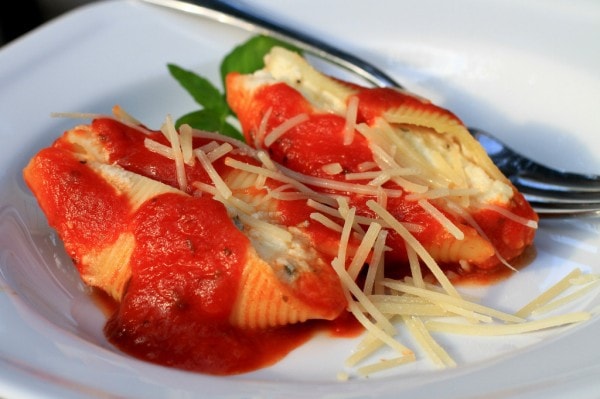 This is a birthday standby for the girls at our house!
When I was growing up, my mom used to make cheese-stuffed manicotti shells, but sometime during my teen years, we discovered that jumbo shells taste pretty much the same but are infinitely easier to fill.
My recipe isn't unique at all…it's the one off the back of the box. But just in case some of you out there have only ever eaten the pre-filled, frozen shells, I thought it might be fun to show you that the DIY version isn't that hard.
And it is a lot less expensive.
As you might imagine, given that you can buy a frozen version, you can freeze your home-stuffed shells. So even if you've got a small household, make a whole batch and freeze a pan for a quick meal you can pull out on a busy day.
These are the shells I buy.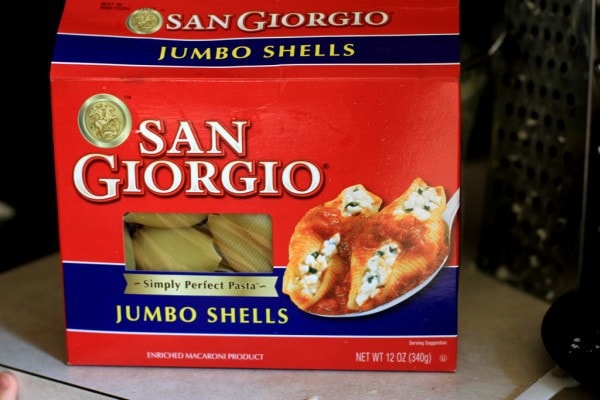 I cook them according to the package directions and then gently dump them out into a colander to cool.
While the shells are cooking, I mix up the cheese filling, which is very not-complicated. Just dump everything together in a large bowl and stir it together.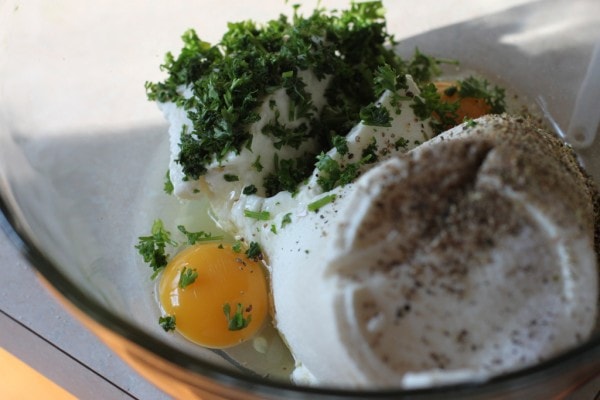 Once the pasta shells are cool enough to handle, hold a shell open with one hand and scoop some cheese filling into it with a spoon. This takes a bit of practice, but once you get it down, you can fill the shells pretty quickly.
And if you've got some offspring, you can always round them up to help you.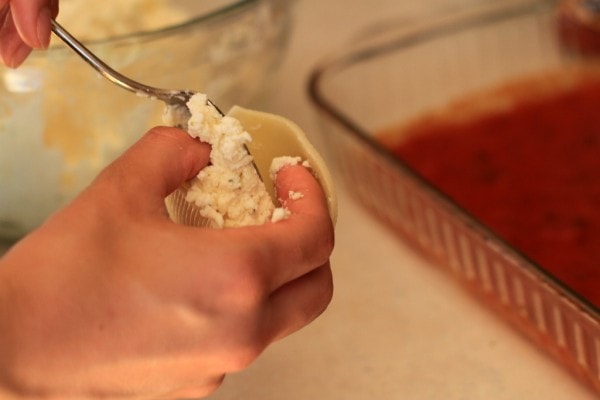 Pour a thin layer of jarred pasta sauce into a pan, and place the cheese-filled shells on top. The original recipe says you can fit all of the shells into a single pan, but I usually need to put some in an 8×8 pan.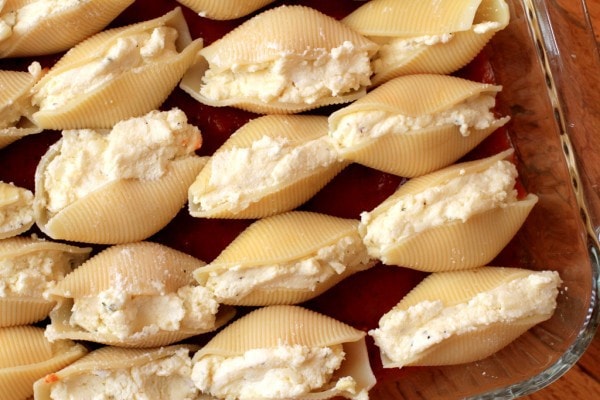 Pour the remaining pasta sauce over top of the shells.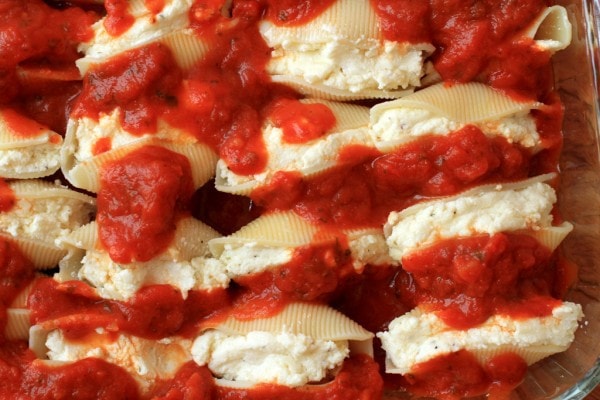 Cover with foil and bake in a 350 ° F oven for 35 minutes, or until they're hot and bubbly.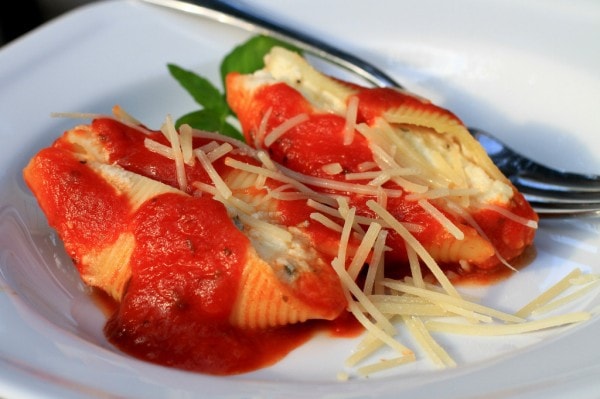 If you like sausage with your pasta shells, just cook some up and sprinkle it over top of the shells before you bake them. Some of us like the sausage and some of us don't, so I usually put sausage on half of the shells.
Really, you could vary these a lot…you could add spinach or fresh basil to the filling, add mushrooms along with the sausage, or use Romano instead of Parmesan in the filling.
But since we mostly have these on birthdays, which are not the time for experimentation, we usually just stick to the delicious original recipe.
Cheese-Stuffed Jumbo Pasta Shells
1 package (12 oz.) jumbo pasta shells, uncooked
4 cups (2 lb.) ricotta cheese
2 cups (8 oz.) shredded mozzarella cheese
3/4 cup grated Parmesan cheese
3 eggs
1 tablespoon chopped fresh parsley
3/4 teaspoon dried oregano leaves
1/2 teaspoon salt
1/4 teaspoon ground black pepper
3 cups (about 26-oz. jar) spaghetti sauce
Cook shells according to package directions; drain, and let cool.
In a large bowl, combine ricotta, mozzarella, Parmesan, eggs, parsley, oregano, salt, and pepper.
Spread a thin layer of tomato sauce on the bottom of a 9×13 inch pan. Using a spoon, fill cooled shells with cheese mixture; place in pan. Pour the remaining tomato sauce over the shells.
Cover with foil and bake in a 350 ° F oven for 35 minutes.