Yesterday we stopped at a little produce stand (aren't they such lovely things?) and perused the offerings. I bought some sweet corn, and went to pick up a cantaloupe when I noticed some in a box off to the side.
The ones in the box all had a soft spot on one side, but they were priced at $1, while the other ones were $3.50.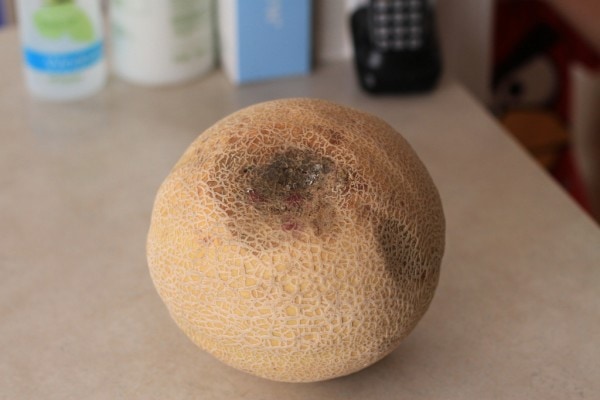 This appealed to me on a frugal level, of course, but I also appreciated the opportunity to save a cantaloupe that could have been thrown out.
Jonathan Bloom of Wasted Food frequently talks about how produce that's anything less than perfect is mostly thrown out by grocery stores. Even produce that's perfectly ripe and edible but is oddly shaped gets tossed, and that's just so sad.
Anyway, I happily plunked down a dollar for my cantaloupe, took it home, and promptly cut it open.
Sure enough, it was ripe, juicy, and delicious, all except for the bruised part.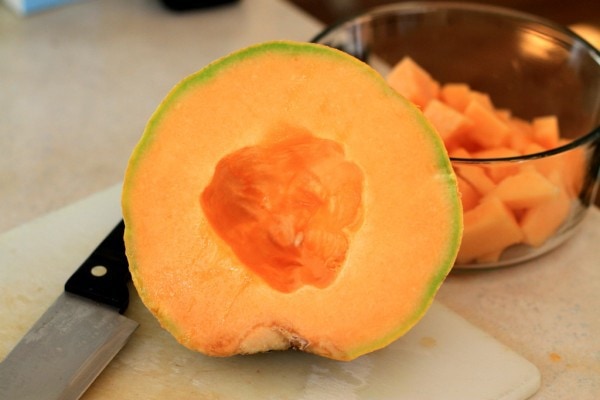 We ate the whole thing last night, and now I'm wishing I bought more melons from the dollar bin. A dollar for a locally grown cantaloupe is a steal!
I've noticed that a number of produce stands offer slightly-less-than-perfect produce at a discount, and I really wish that grocery stores would do the same. I for one would be glad to carve out a bruise or cut off a soft spot as long as I wasn't paying full price.
Do your grocery stores and produce stands offer discounts on imperfect produce?