On Tuesdays and Thursdays, I post a picture and just a few words.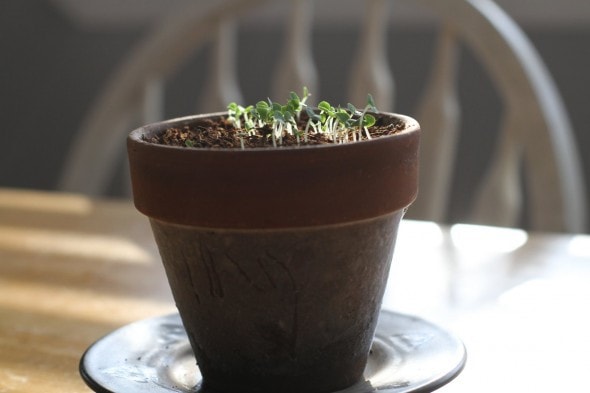 Aren't they cute?
Basil is so easy to grow, even my black-thumbed self can do it.
_______________
P.S. Gianormous congrats to Pam H, the winner of the Ting smartphone giveaway. Pam, you've been emailed.
And the rest of you…I am totally amazed at the amount of money you could save by switching to Ting (some of you could save $3,000+ over two years!). So, even if you have to go buy new phones in order to switch, you'll still be way money ahead. I personally am totally thrilled with the refurbed iPhone 4s's Mr. FG and I bought through Amazon.
(In case you missed it, here are all the details about the Ting phone plan that Mr. FG and I are using, and which is costing us a whopping $21/month for both phones!)