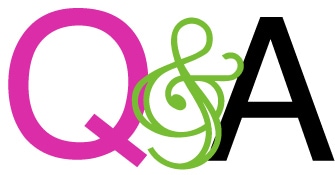 Every Monday, I answer a few of the questions that my readers send me. If you have a question you'd like me to answer in a future Q&A post, just leave me a comment here or email me (thefrugalgirl [at] gmail [dot] com) and put Q&A in the subject line. I look forward to hearing from you!
Usually I answer the questions you all send in for the Q&A feature, but this week's question is one I'm not really well qualified to answer, and I'm hoping that you can help me and my reader out!

Like you, I like to invest in high quality items that will last a long time. Previously, I've always bought cheap shoes, but I want to invest in higher quality ones. However, I'm not sure where to look–there are a lot of cheaply made shoes out there! Do you have any ideas?
Thanks!
Alexis
I'm so glad you wrote in to ask about this because I've been wondering the same thing. My cheap black flats bit the dust recently (after a sole repair), and now I'm wanting to buy a high-quality pair made of real leather, but I'm not sure where to go.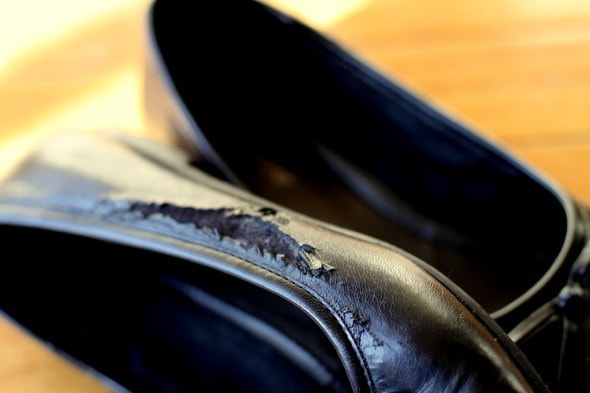 It's not terribly difficult to buy decently-constructed athletic shoes, but when it comes to dressy or semi-dressy shoes, I'm a little more lost.
A reader sent me a link to Unshoes, a company that makes minimalist footwear right here in the U.S., and I'm considering purchasing this pair, (which look like they are stylish enough to wear with jeans or maybe a casual summer skirt.)
But of course, even if those meet all my summer needs, they're not going to work in January. 😉
I also poked through this great list of American-made shoes, but I didn't see any good leather flat options. These ones from Bali look sort of promising, though. And these leather ballet flats from Clarks also look like they might be good.
I'm willing to pay more for shoes if they're made really well or if they're fair trade or if they're made in the U.S. I am not willing to fork over $500 for a pair of shoes (!) just because they're Jimmy Choos.
Also, shallow as this may be, I'm not really super willing to compromise on style…I'd like to wear shoes that look stylish and that will last.
So, dear readers! Please help me and Alexis out. Where do you go to buy high-quality, stylish shoes (especially flats) that will last?