Hi Kristen! I'm Marie, also a mom of four kids (13, 10, 4, and 2). We're homeschoolers too and my husband is self employed so money is TIGHT.
I just recently had a root canal done and it has cost us $2500! We're also behind on preventative visits for all of us because other financial things keep coming up.
We're members of Samaritan's Ministries which covers medical, not dental. We've had a horrible time with medical insurance in the past which is why we switched over but now I don't know what to do about dental.
We've been paying cash for all of the visits, but finally had to turn to credit because we didn't have the money for my root canal.
Do you have any knowledge or suggestions about dental coverage, plans, insurance? Thank you for your time!
Marie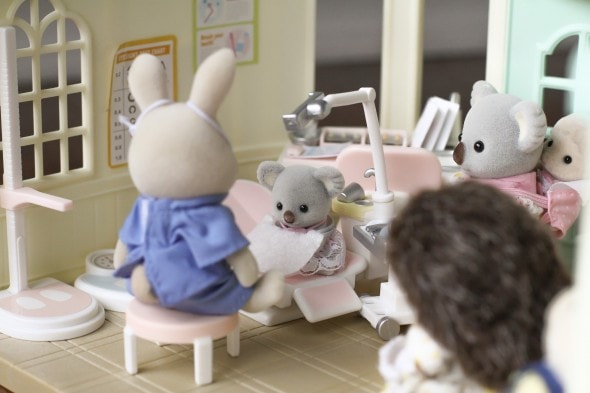 I'm pretty experienced at dealing with insurance companies, but I am NOT experienced at living without insurance.
My only idea was to see if your county or state has a dental insurance program for people with lower incomes; perhaps you could get approved for that, at least for your kids.
Aside from that, I've got no ideas, so I'm going to turn this question over to my readers.
Readers, what are your suggestions for Marie?