I "normally" post a photo on Tuesdays….but I haven't really been sticking with much of a blogging routine at all these last few weeks!
Whoops.
So. Here's one of Zoe from this week.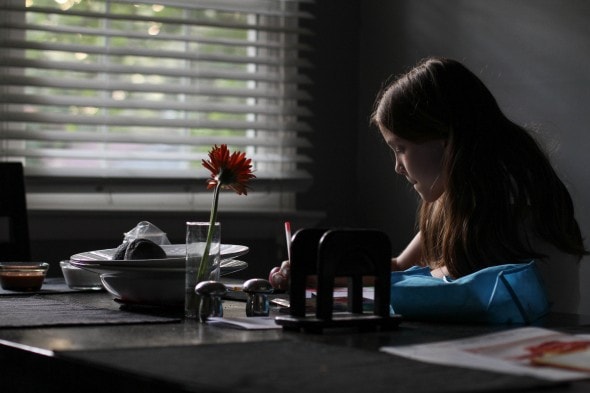 When she has free time, she can often be found at the dining room table, earbuds in, working hard on a drawing.
Being the youngest of four is hard, because it's easy for her to feel like her drawings never measure up (she's comparing her 10-year-old drawings to Joshua's 16-year-old drawings!), but we encourage her, and she keeps at it, and I can see that she's making lots of progress through practice.