What I Spent
I made a stop at Costco for nuts, butter, and frozen fruit, and spent $52.25.
A stop at a local store cost $18, and a trip to Aldi ran me $75.45.
I do have a photo of my Aldi groceries, but nothin' else!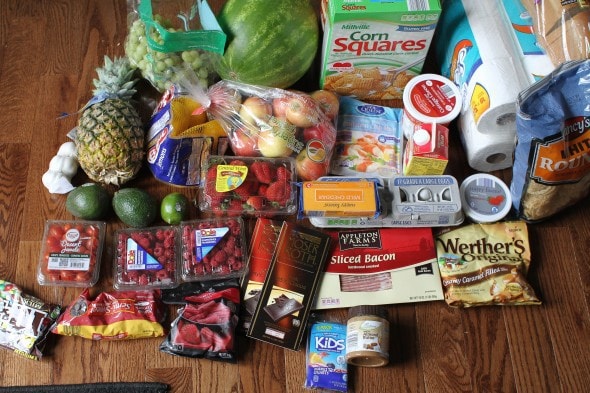 June Weekly Spending
Week 1: $92.35
Week 2: $171.93
Week 3: $145.70
What We Ate
Monday
I made a taco salad, and we had fruit with that.
Tuesday
Sonia was pleased because Swedish meatballs (one of her faves) was on the menu.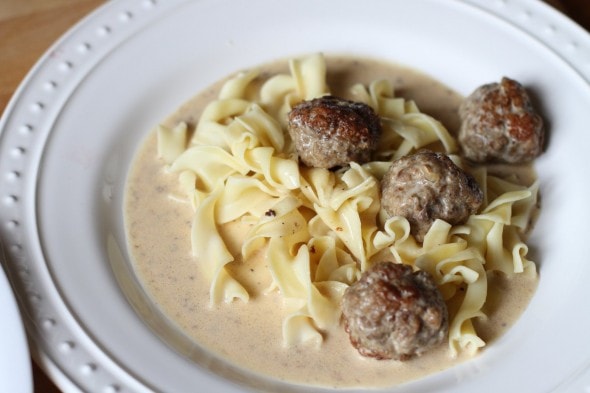 Wednesday
I grilled shrimp and veggies (well, fish for Zoe, who is allergic to shrimp). And the kids had toasted bagels too.
Thursday
This was a rough day, and we ended up getting takeout from Panera. Luckily, I was under budget with groceries this week, so even with the Panera trip, I'm still good.
Friday
I think I might just make last night's menu tonight (I'd planned to make bacon BBQ chicken kebabs with mashed potatoes).
______________________
What did you eat this week? And have you been able to stick to your grocery budget?