The other night when Mr. FG and I were out on a date, we stopped in at Target (because we do very exciting things on our date nights. Don't be jealous, k?), and I found this little planner on the clearance rack.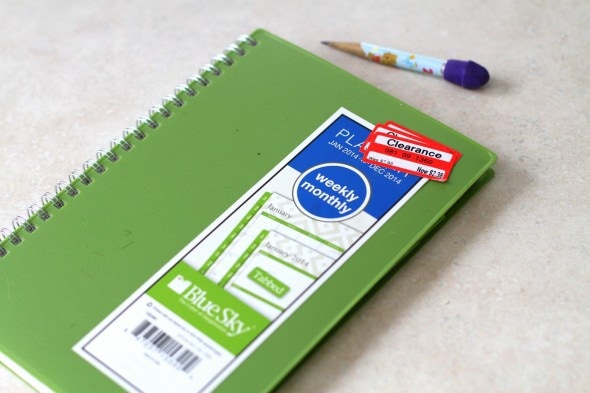 I'm prone to making to-do lists on scrap paper, which seems to be ever-present at our house (and which I use to write notes to Mr. FG!), but for $2.38, I figured I could give the whole official-planner thing a try.
Of course, two months of the year were nearly gone when I bought it, but again with the $2.38 thing…what did I have to lose?
So far, I like it, but I've only been using it for a week or two, which means it might be too early to tell.