It's a nightstand-heavy week around here. 😉
1. I sold Zoe's Ethan Allen nightstand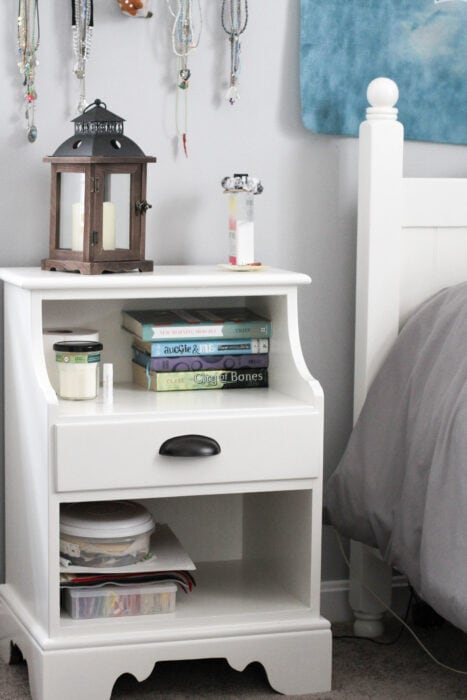 "But you just painted that!", you might be thinking.
And you're right. I bought and painted it last fall for her, though I didn't post about it here until May.
Here are all the before and after photos of it.
And here's a YouTube video so you can see a time-lapse of me sanding and painting.
Lisey rearranged her room to fit a desk, so she didn't need her original nightstand anymore.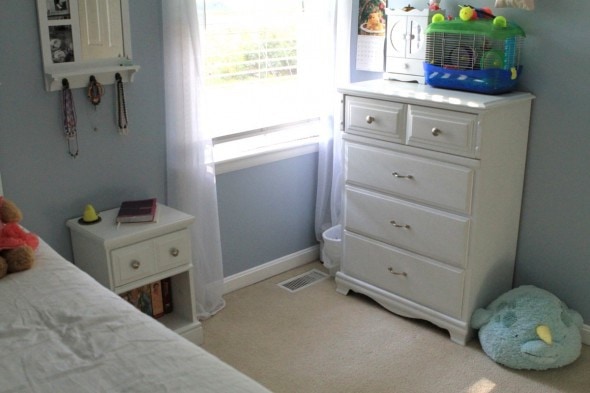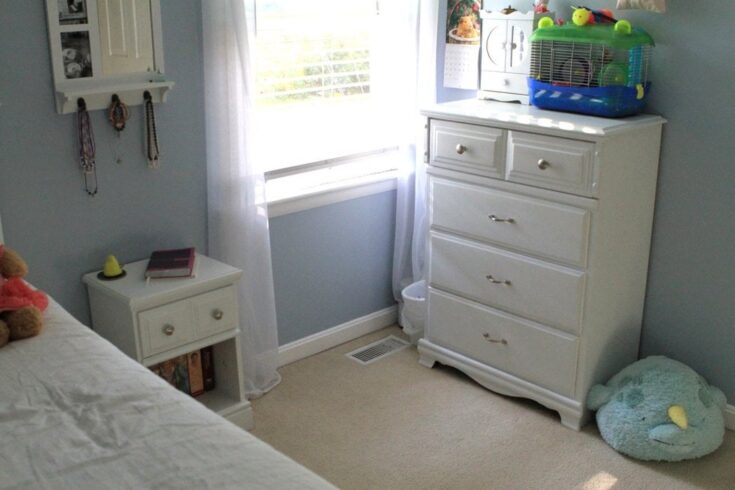 And since that nightstand has a shelf tall enough to hold books, Zoe adopted Lisey's old nightstand.
(Which is a freecycle find I painted way back in the day)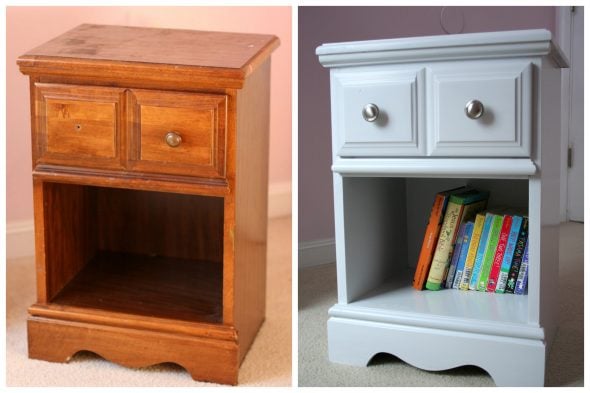 Interestingly enough, this was Zoe's nightstand originally. So, it's kind of come full-circle.
I listed the Ethan Allen nightstand for $50 and got tons of bites. A mom picked it up the next day for her daughter, who was delighted with it. Yay!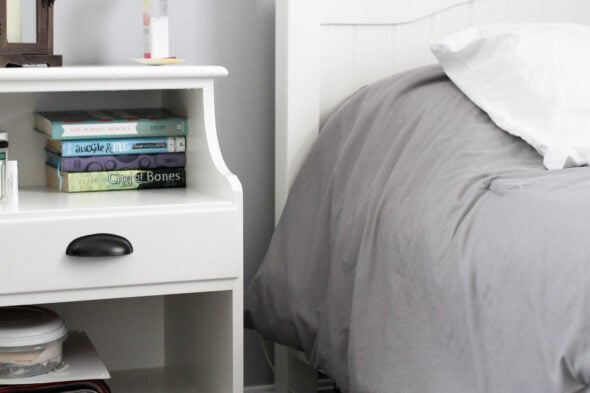 To recap, I bought the nightstand for $25.
Then I sold the pull for $12 on eBay and the nightstand on Facebook for $50.
Considering that I spent probably three hours sanding and painting it, that is not a good return in terms of an hourly wage.
But in terms of actual dollars, I made a $35+ profit on a nightstand that served us for a year. And the nightstand is making another teenage girl very happy, so that's worth something too.
2. I boiled my towels & washcloths
Some of them were starting to smell like armpits (!) so I did a few batches of boiled kitchen linens.
Here are more details about how to boil washcloths.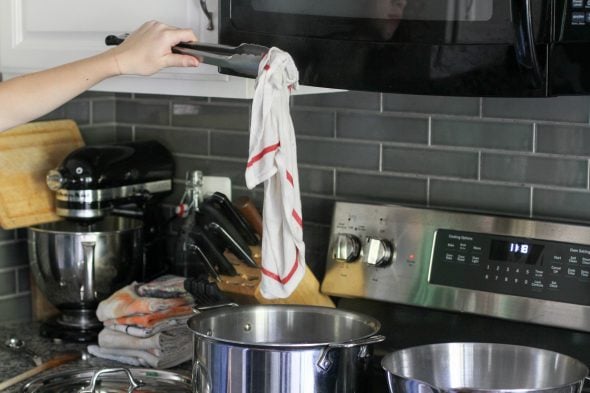 This method works great, and it doesn't even require any questionable cleaning agents.
I do always feel a little funny cooking up a pot of washcloths, though!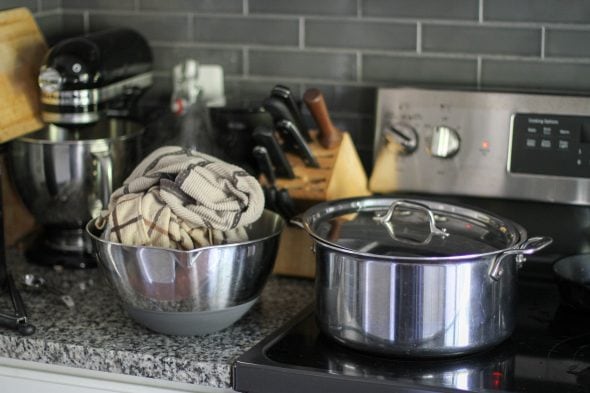 Nice and steamy and ready for a trip through the washer.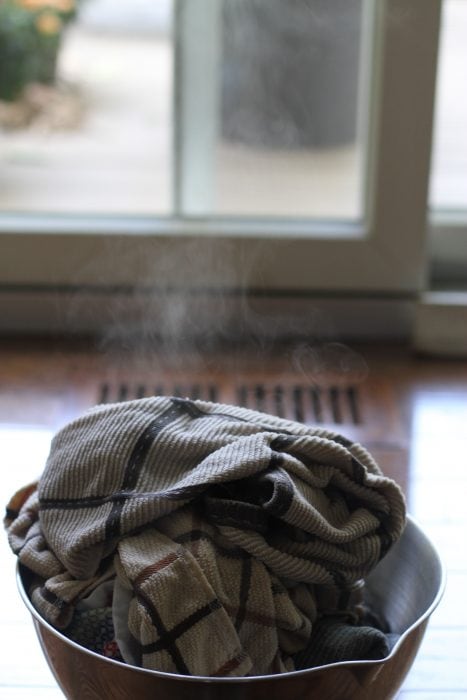 This obviously isn't a fun thing to do when the weather is hot (who wants more humid heat in their kitchen??), but now that it's fall, it works out fine.
On a related note, here are eight ways to keep kitchen linens sanitary.
3. I caught a price error at Target
I'd purposely bought two deodorants because of a Buy One, Get One 50% off sale.
But both rang up at full price.
Happily, I'd used self-checkout, so I noticed the error as I rang up my purchases and was able to get it corrected before I left the store.
4. I sauteed some mushy apples
These looked like they would be crunchy and crisp.
But they were…not.
Luckily, if you cook a mushy apple, the mushiness becomes irrelevant.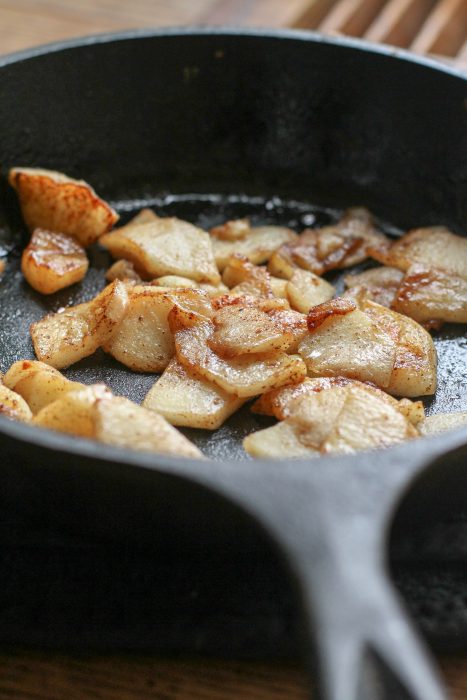 5. I…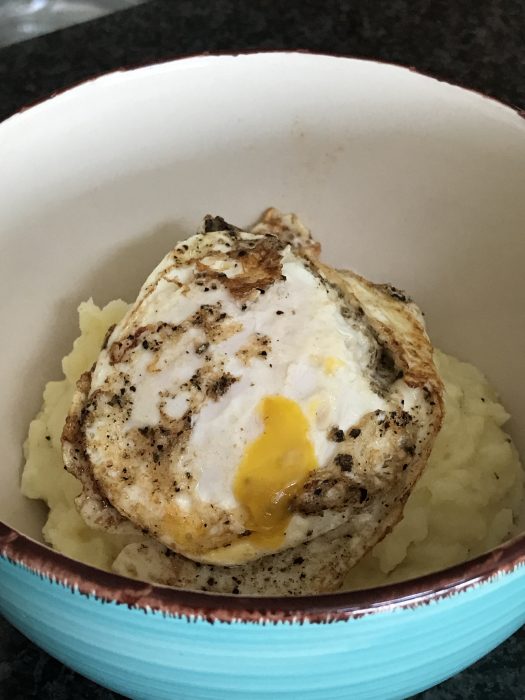 ate leftover mashed potatoes for breakfast, topped with a fried egg (10/10, would recommend)
made muffins from a brown banana
used my Target debit card to pay for my purchase (5% off is 5% off!)
sold two more items on eBay
What frugal things have you been up to lately? Share yours in the comments!