On Tuesdays and Thursdays, I post a photo or two and just a few words.
…when you leave a path of clear grass behind you as you make a snowman.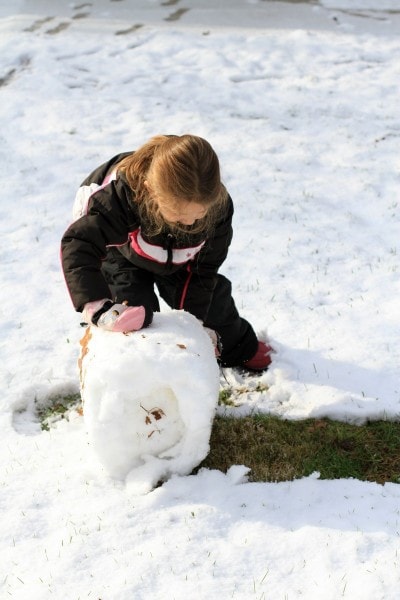 Oh well. It's early in December, so there's still plenty of time for a better snowstorm to come our way.
And if nothing else does happen this winter snow-wise, then I'm all the happier that I dug snow clothes and boots out for this.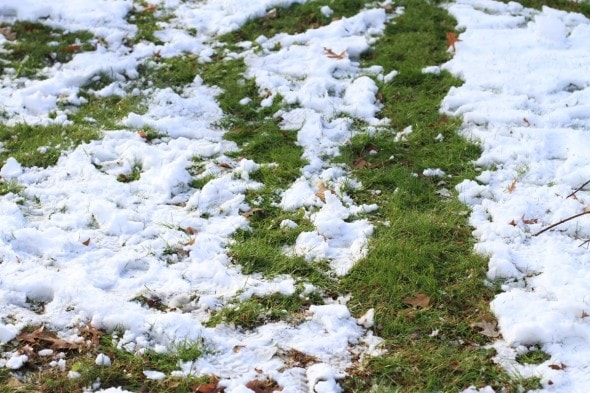 I must say, I'm so happy to have a good supply of hand-me-down and Goodwill-purchased snow gear, especially because we never know from year to year if we'll have much snow or not. Buying all new gear for my four kiddos every year could be very expensive and on a no-snow year, it could end up being a complete waste of money.