What I Spent
I stopped in at BJ's warehouse club this week, so my spending is on the high side!
I spent:
$29 at Safeway
$12 at Aldi
$164 at BJ's
So, $205 for me. But obviously, we are not going to eat all the stuff I bought at BJ's in a single week, so that trip will hold me over on some things for a while.
What We Ate
Saturday
We all were home at different times, and most of us ate our Chipotle leftovers from the previous night (I mentioned in this week's Five Frugal Things that I used my Fetch rewards for a Chipotle gift card.)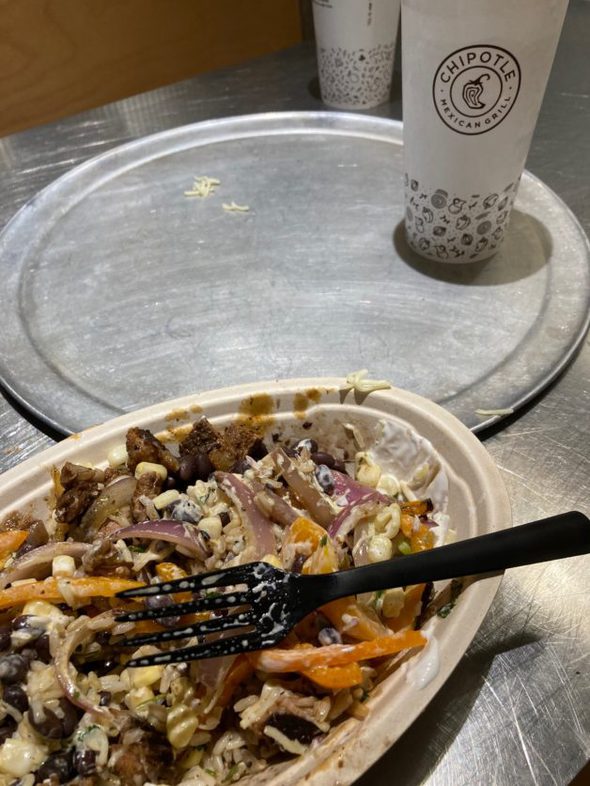 Sunday
Breakfast for dinner: French toast with whipped cream and fruit, plus bacon and OJ.
There was no regular cream left at the store when I stopped in, so I had to buy an organic brand and while I wasn't expecting this, I could swear that the whipped cream tasted a little better.
I don't know if it was enough better to justify the $4.79/pint price, but it was really good whipped cream.
Monday
Easy button night: canned tomato soup, plus grilled cheese sandwiches and fruit.
Tuesday
We had a rotisserie chicken, boiled baby potatoes, and some kind of fresh produce on the side.
Wednesday
Sonia came over and we had a random night of dinner…some of us had tomato soup and grilled cheese sandwiches, and some of us had leftover potatoes and chicken.
Lisey had a random craving for seven-layer jello, so I started making a pan of it. But that takes so long to finish, it was not done in time for dinner.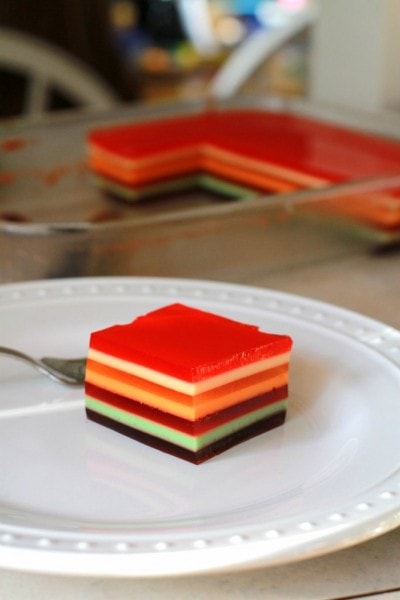 Here's how I make seven-layer jello, something I think of as a classic Midwest-y potluck dish. But interestingly, it also seems to be popular in Hawaii.
And I was surprised to see that it is apparently a classic at Japanese-American potlucks as well.
Thursday
I used the rotisserie chicken bones plus the leftover chicken meat to make a pot of chicken noodle soup.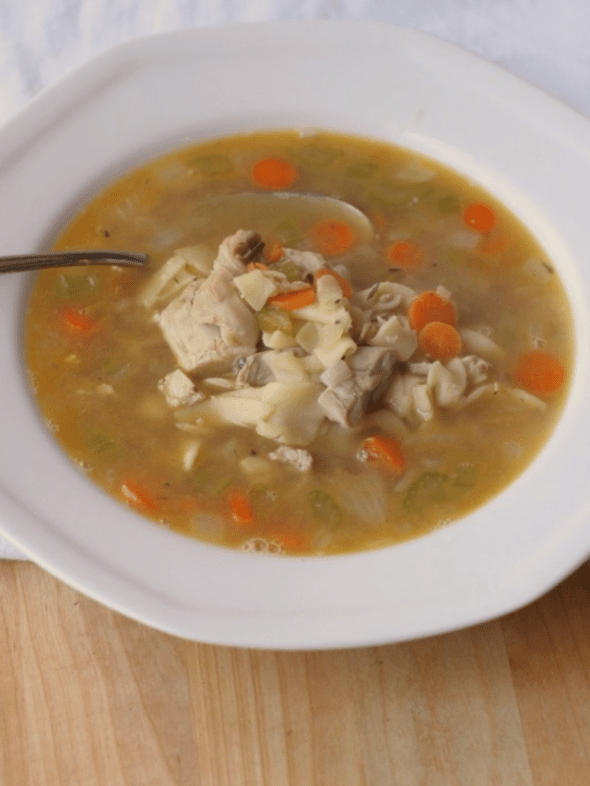 Lisey had brought home a jar of black raspberry jam, so it seemed necessary to make some biscuits to go with our soup, because jam and biscuits are a very good combo.
We also had the seven-layer jello, which Sonia texted me about shortly after we ate.
So she came over and had soup, biscuits, and jello as well. 😉
Friday
I don't know for sure, but there IS still jello left. So I imagine we will eat some of that alongside whatever we have for dinner. 😉
What did you have for dinner this week?