What does it say about me that I have stockpiled more flour than toilet paper?
Hmm.
What I Spent
I had planned on going grocery shopping this week, but as it turns out, I was able to make another week of meal plans with what I had in the house.
Yay for an unintentional week of staying out of the stores!
I did, however, order another 50 pound bag of King Arthur flour. I'm not anywhere near finished with my first 50 pound bag, but that one was bread flour, and this one is all-purpose flour.
I'd tried to buy all purpose a while back from WebstaurantStore, but they've been out of stock forever.
However, the other night I checked back and woohoo! The Sir Galahad was back in stock.
So, my grocery spending this week was $39 for the flour.
What We Ate
Saturday
Mr. FG and I had our takeout date night, which we ate outside by the fire pit.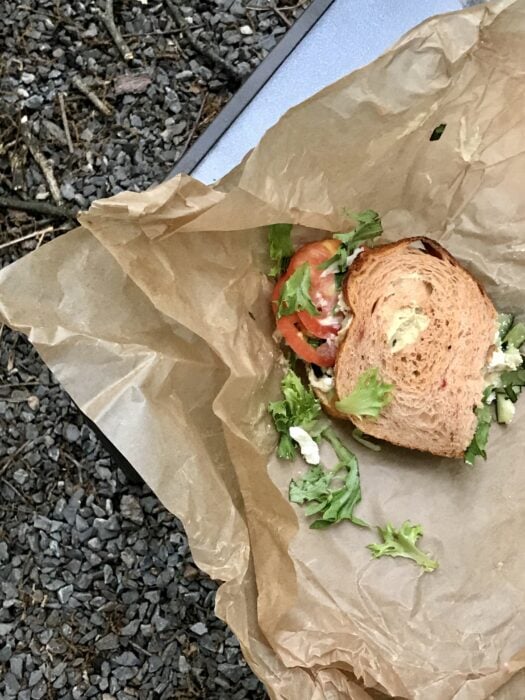 Sunday
I made a shrimp remoulade recipe from Cook's Country magazine and we ate that on buttered and toasted croissants.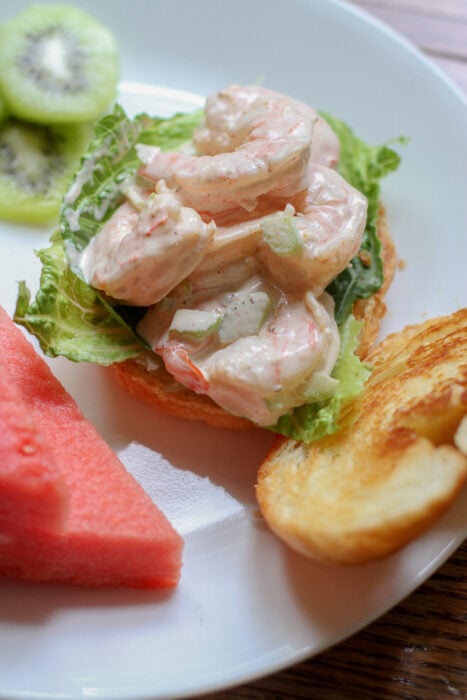 For Zoe, I made a chicken croissant sandwich.
And we had kiwi, watermelon, and mini sweet peppers on the side.
Monday
Since it was Memorial Day, it seemed like we should grill, despite it being a weird Memorial Day. So, I grilled some chicken sausages, which we ate on buns. And we had watermelon. 🙂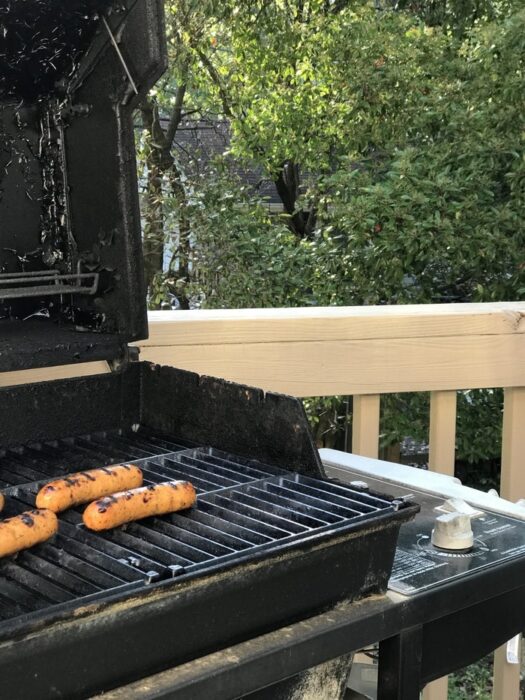 Tuesday
I made chicken katsu with rice (recipe from Dinner Illustrated.)
I can't for the life of me remember what produce we had with that.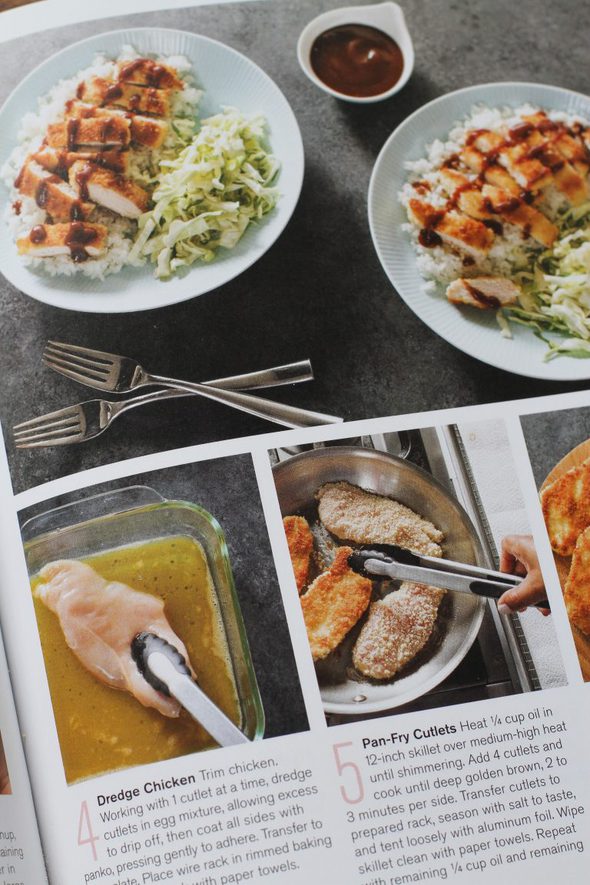 Wednesday
I made a Cobb-ish salad with shrimp (chicken for Zoe), romaine, hard boiled eggs, avocado, bell peppers, and snap peas.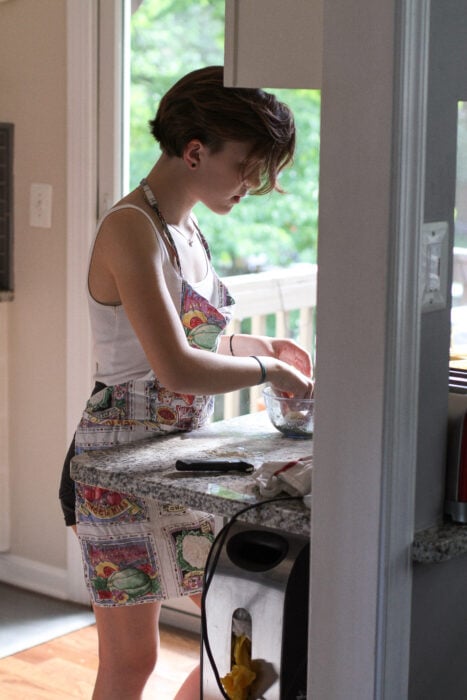 And Zoe had asked me to teach her how to make garlic pull-apart bread, so we did that Wednesday.
Thursday
I tried the recipe for teriyaki chicken from the latest Cook's Country magazine. We ate rice on the side, as the recipe directed, and I cooked some broccoli as well.
Friday
I was going to make regular pizza, but the forecast high is in the upper 80s.
Upper 80s do not make me feel like turning my oven on to 500°.
So, yesterday I made a batch of dough for grilled pizza.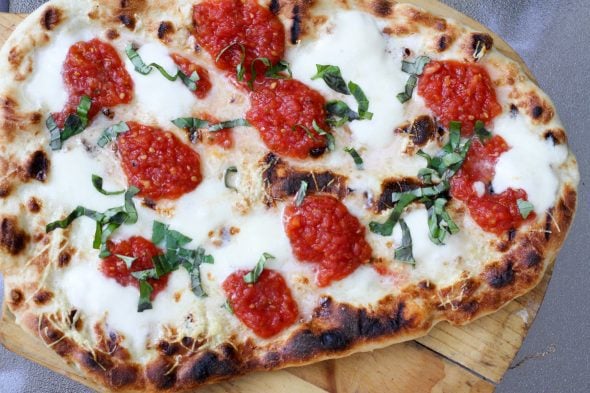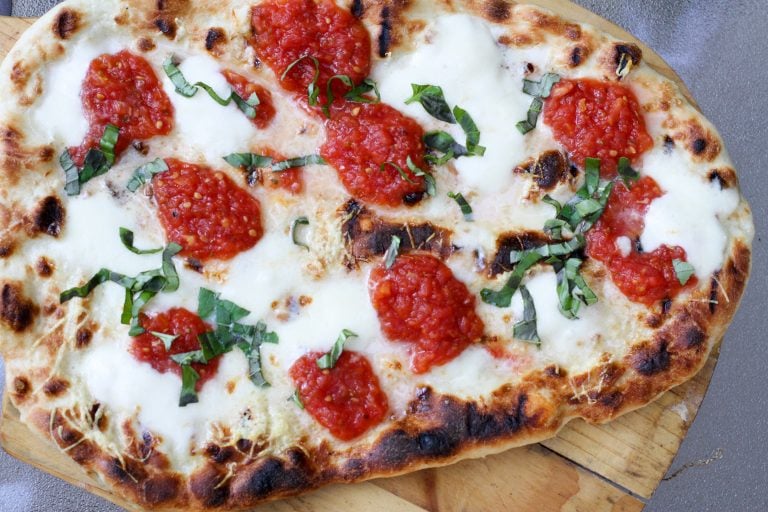 That way the heat can stay outside, where it belongs.
What did you eat for dinner this week?