Sonia and I went to feed the rescue cats last night, and it was a full house! So many crazy kittens.
This was one of Sonia's favorites.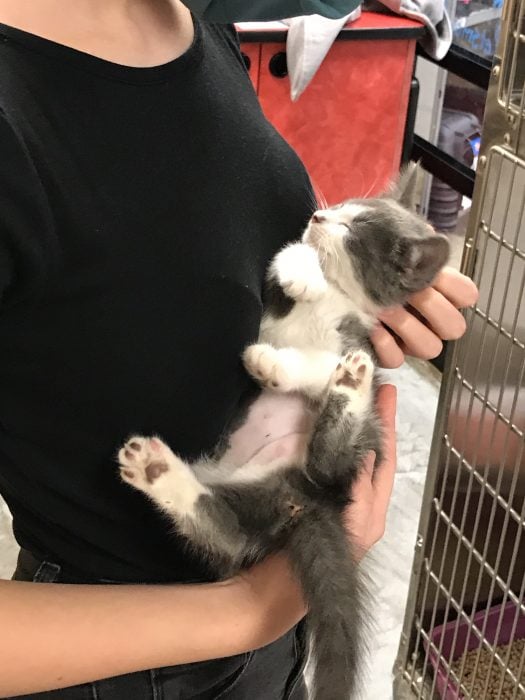 And this was one of my favorites. She's so cute with that little head tilt!
Our own cat always seems so large (and calm!) after we see the kittens.
What I Spent
I spent $127 at Aldi and got a $25 Hungry Harvest box delivery.
So, I'm at $152 for this week.
October Grocery Spending
Week 1: $224
Week 2: $152
What We Ate
Saturday
I had (virtual) book club, and we all fended for ourselves.
I mashed a sweet potato and topped it with browned apple sausage slices, diced hot peppers, and a splash of cream.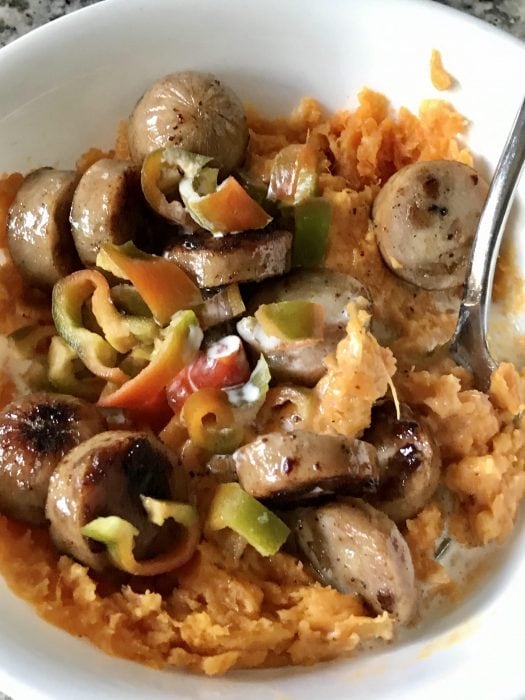 A very good combo, if I do say so myself.
Sunday
I still hadn't gone to the grocery store post-beach trip, so it was a weird night.
Zoe and Lisey ate boxed mac n cheese, Mr. FG ate a frozen pizza, and Sonia and I had Swedish pancakes made with coconut milk.
Monday
I went to Aldi, finally! We had Swedish meatballs on top of noodles, with raw veggies on the side.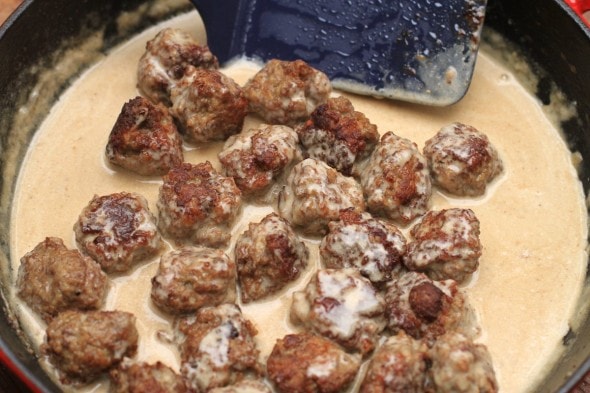 Tuesday
We had chili over rice with a sour cream/cilantro/lime sauce on top (recipe from the most recent Cook's Country issue).
Wednesday
I made apple pfannekuchen with some of my bruised apples.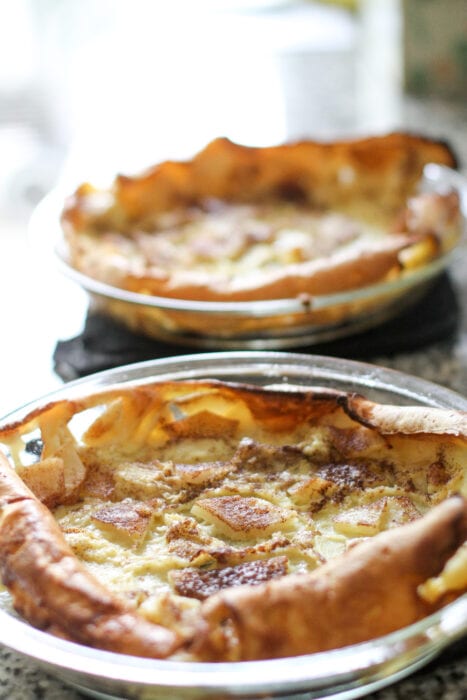 Thursday
I made fried chicken fingers, which we ate with some bread from the freezer and some raw fruits/veggies.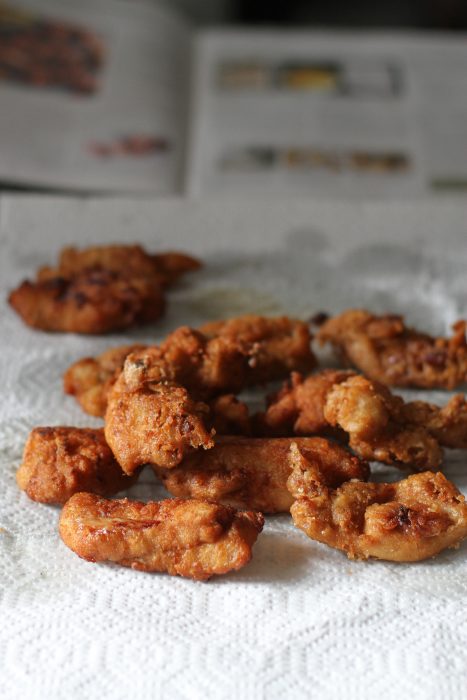 Friday
Well, Mr. FG, Sonia, and Lisey are on their own, because Zoe and I are going to spend a night camping with some of my family.
Camping is not Sonia's thing (which you probably could have guessed!), so Mr. FG said he'd stay home with her. And Lisey's working, of course.
So, Zoe and me it is.
What did you eat this week?