Today's recipe is maybe more commonly known as a Dutch Apple Pancake, but when I was growing up, we called them Apple Pfannekuchen, so that's what I'm sticking with!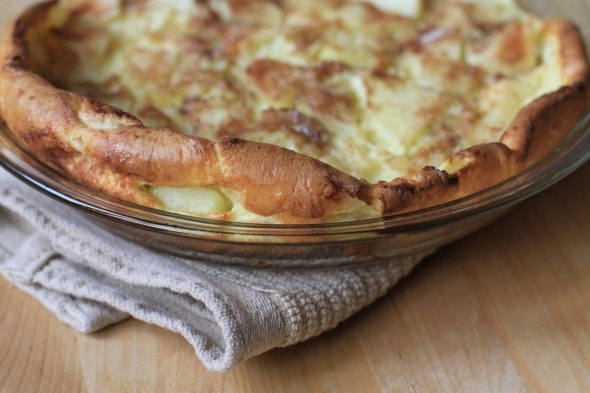 This eggy, puffy breakfast pancake is best eaten hot out of the oven, but the good news is that it's fairly easy to throw together in the morning. It bakes for about 20 minutes, so if you're in a big rush, you could put the pancake together and then go prepare for your day while it bakes.
My husband and son are not fans of anything remotely eggy (except for French Toast), so the girls and I are the sole Apple Pfannekuchen consumers.
I usually find that two pancakes are enough for the four of us, though I distinctly remember singlehandedly polishing off two entire pie plates when I was pregnant with Joshua. (!)
So, if you're pregnant, maybe you should make a little extra. 😉
To start off, place 2 tablespoons of butter into a 9-inch pie plate. Place the plate into a cold oven and turn it on to 400 degrees. The pan will be hot and the butter melted by the time you're finished with the rest of the pancake prep.
Next, peel and slice up a medium-sized apple. You can use a fresh apple, of course, but this is also a great way to use random leftover apple slices, an apple with a few bites out of it, or an apple with a few bad spots.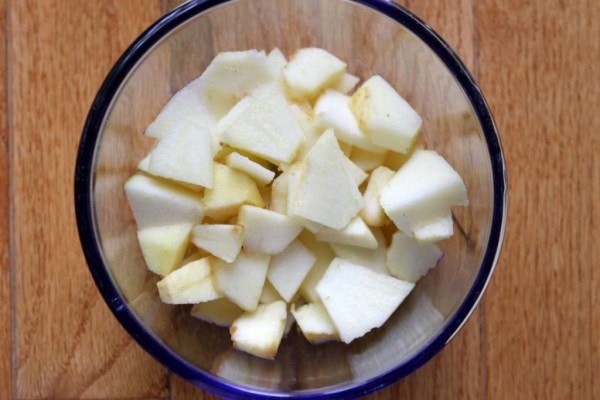 Combine 1/4 teaspoon cinnamon and 2 tablespoons of sugar.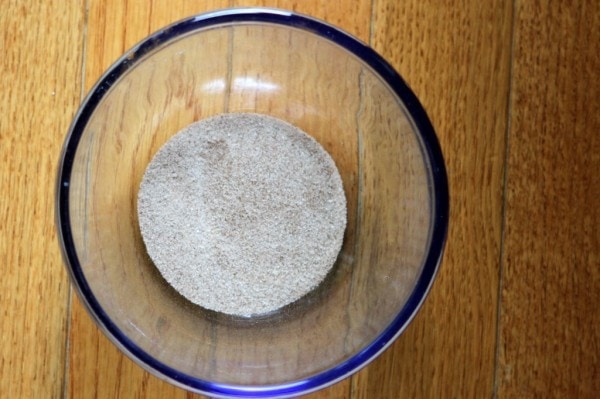 Whisk the flour, egg, and salt together until smooth, and then whisk in the milk. If you add the milk earlier, it'll be really difficult to get all the lumps out of the flour, so resist the temptation!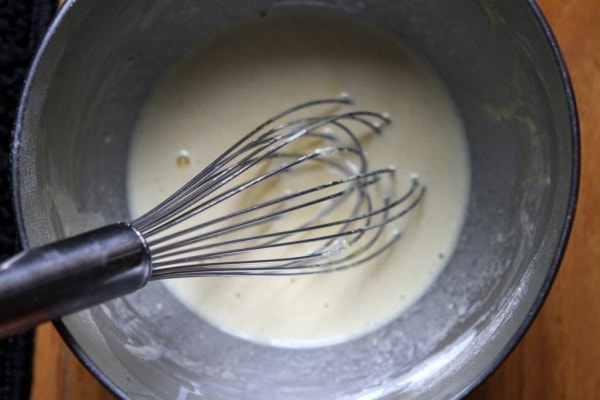 Take the now-hot pan out of the oven. The butter should be melted, but if it's not, you can leave it in for a few more minutes.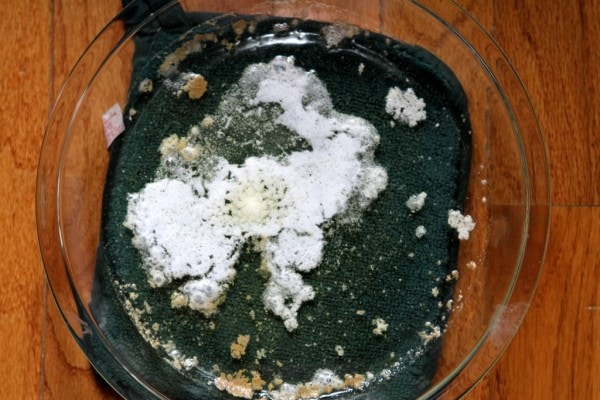 Dump the apples into the hot pan.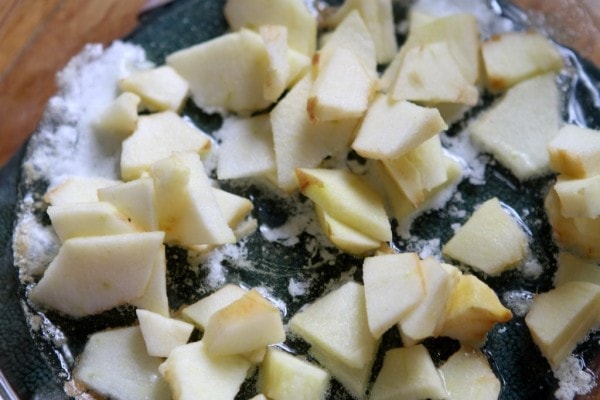 Sprinkle the cinnamon sugar over the apples.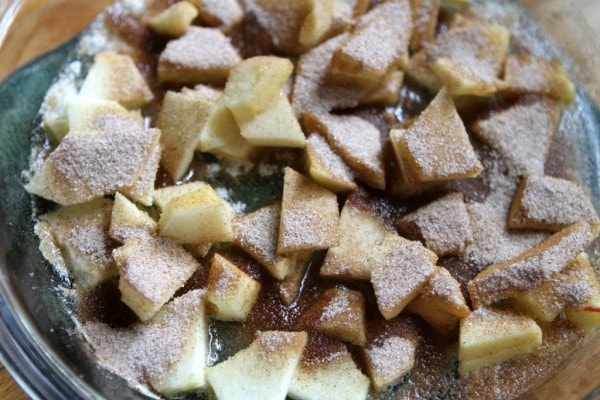 And finally, pour the egg batter over top of the apples.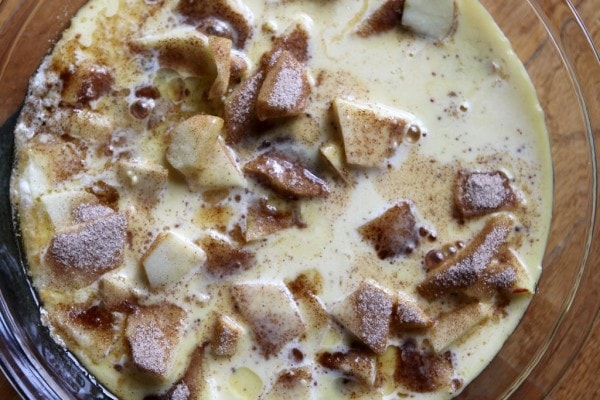 Place the pan in the oven and bake the pancake for about 15-20 minutes, or until it's puffy and brown.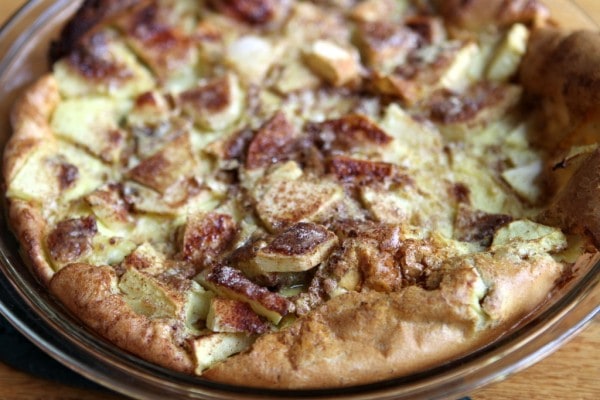 It's super hot when it comes out of the oven, so you'll want to let it cool down a bit before serving it.
Apple Pfannekuchen
makes 1
Printable Apple Pfannekuchen Recipe
2 tablespoons butter
2 eggs
3/8 cup (6 tablespoons) flour
1/4 teaspoon salt
3/8 cup (6 tablespoons) milk
1 medium apple, peeled and sliced
2 tablespoons sugar
1/4 teaspoon cinnamon
Place butter in a 9-inch pie plate, and place in oven. Heat oven to 400 F.
Beat eggs, flour, and salt together until smooth. Whisk in milk.
Combine 2 tablespoons sugar and 1/4 teaspoon cinnamon.
Remove pan from oven when butter is melted. Place apples in pan, sprinkle with cinnamon sugar mixture, and pour egg mixture over top.
Bake for 18-20 minutes or until puffed and brown.