Zoe's spending the week puppy-sitting for my brother while he's away, so it's just been Lisey and me here since Tuesday.
This is the brother who lives on the water, so Zoe is having kind of a big house upgrade this week. 😉
What I Spent
$86 at Giant
$15 at Safeway (this included my super good chicken deal!)
$49 at Lidl
That adds up to exactly $150.
What We Ate
Saturday
Christmas Eve Day! We ate the lasagna my neighbor so kindly brought to us, and we had sauteed broccoli on the side.
Sunday
Sonia slept over Christmas Eve, so she got to be here as we started our day off with these overnight cinnamon rolls (OF COURSE).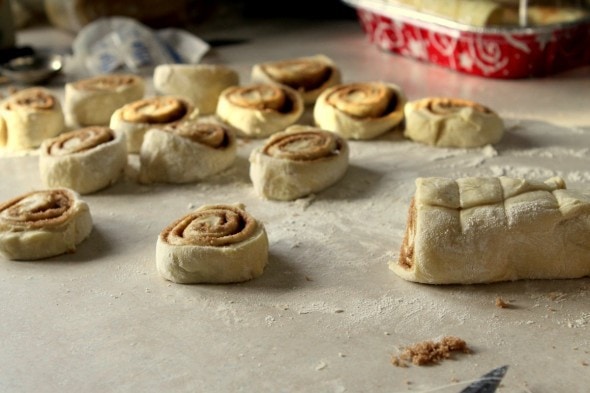 And for our main meal, we had:
Monday
I made chicken fingers, and we ate those with leftover rolls and a fresh bowl of the same salad I made on Christmas.
Tuesday
Leftovers; we had plenty of lasagna and Christmas Day leftovers.
Wednesday
More leftovers. 😉
Thursday
Lisey was out for dinner, and I tried a chopped salad fast casual place for dinner.
Friday
Lisey and I have tickets to go see a concert tonight, so I'm not sure how we are handling dinner; maybe an early dinner since the concert starts at 6:30.
What did you have for dinner this week?