See Wednesday's meal for evidence of my sandwich fail. 😉
What I Spent
I spent:
$113 at Aldi
$30 at Safeway
$14 on pho
So, $157.
What We Ate
Saturday
We ate an assortment of leftovers and sandwiches.
Sunday
The girls were both out at separate places, and I got a bowl of shrimp pho after a hike.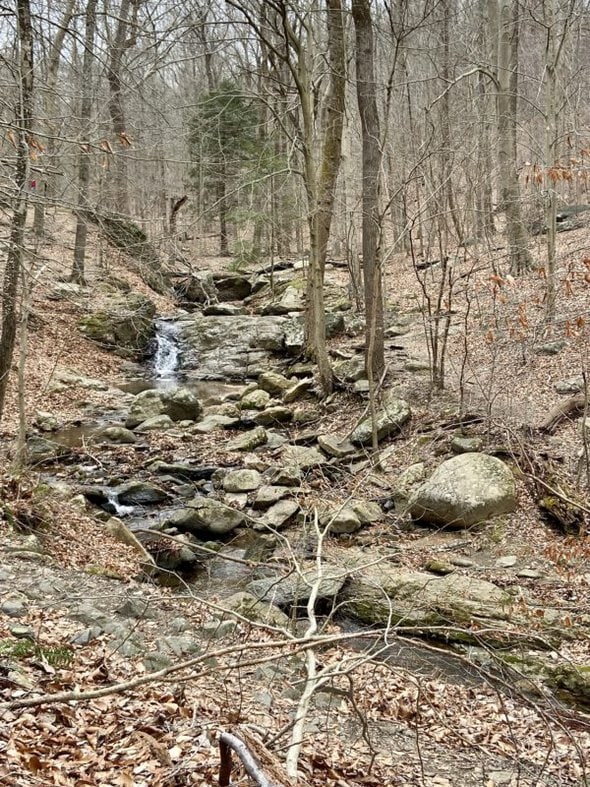 Monday
I remember that Zoe was working, I don't remember what Lisey ate, and I know I ate a sandwich after I got home from some volunteering at an after-school program.
Tuesday
Breakfast for dinner! We had buttermilk pancakes topped with fruit and whipped cream.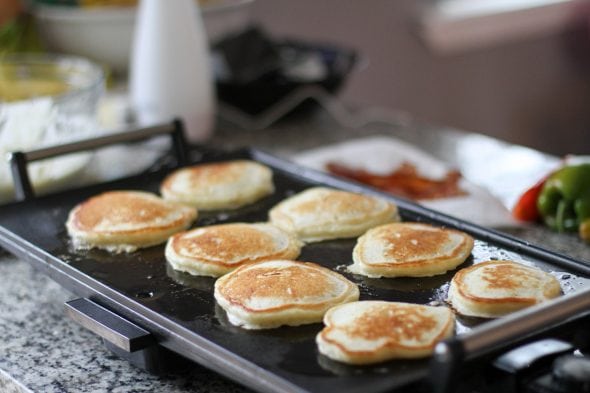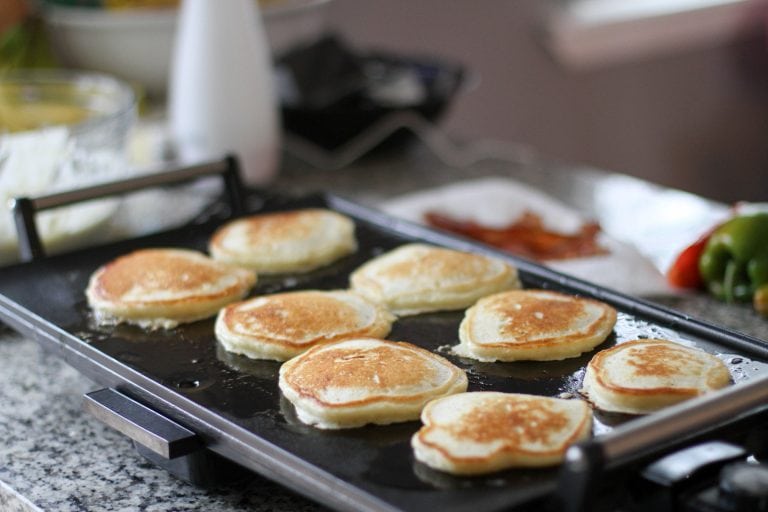 Wednesday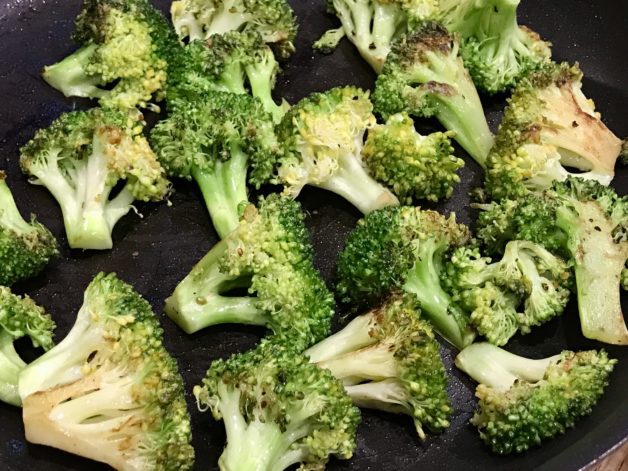 I made ham and cheese grilled sandwiches with sauteed broccoli on the side.
My first effort was…boldly toasted. VERY BOLDLY TOASTED.
I redeemed myself with the next effort.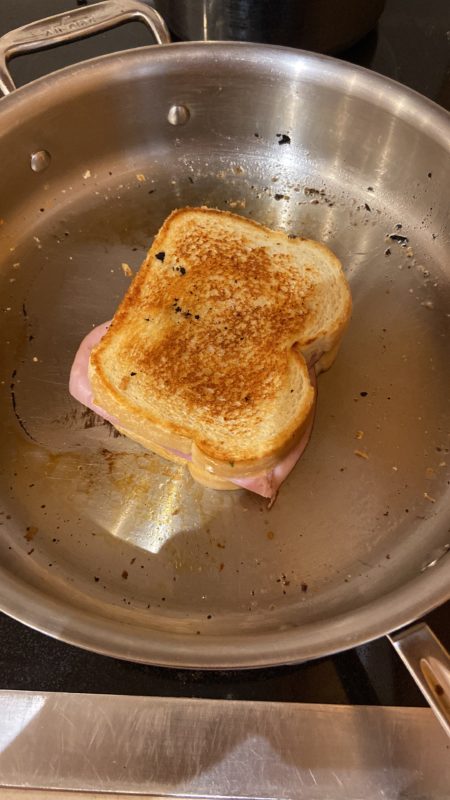 Thursday
I had planned to make Swiss Mushroom Chicken, but my afternoon ended up getting entirely away from me…so, um, we had boxed mac and cheese and cut-up oranges.
Friday
My brother and his kids are busy tonight, so I'm going out with my sister-in-law. And I'm leaving soup and butternut squash rolls here for my girls.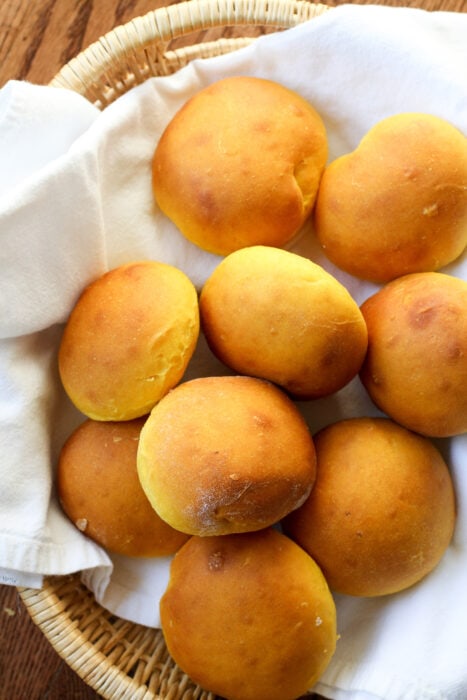 That should be more delicious than my butternut squash oatmeal from earlier this week. Heh.
What did you have for dinner this week?