This week, I am thankful:
for giggles over our doorbell
This week, Lisey realized that our vintage doorbell can play something like 25 different tunes. She got up on a chair and was running through them all the other night, and the way she was doing it was so funny.
Lisey makes Zoe and me laugh all the time and MAN we are gonna miss her when she graduates!
for a full house
As I type this on Wednesday night, Sonia and Zoe are hanging out together here, and Lisey's boyfriend is over too. My driveway is full of cars, and it makes me happy that they all want to be here.
for blueberry pancakes
I am on a serious blueberry pancake kick right now. SO GOOD.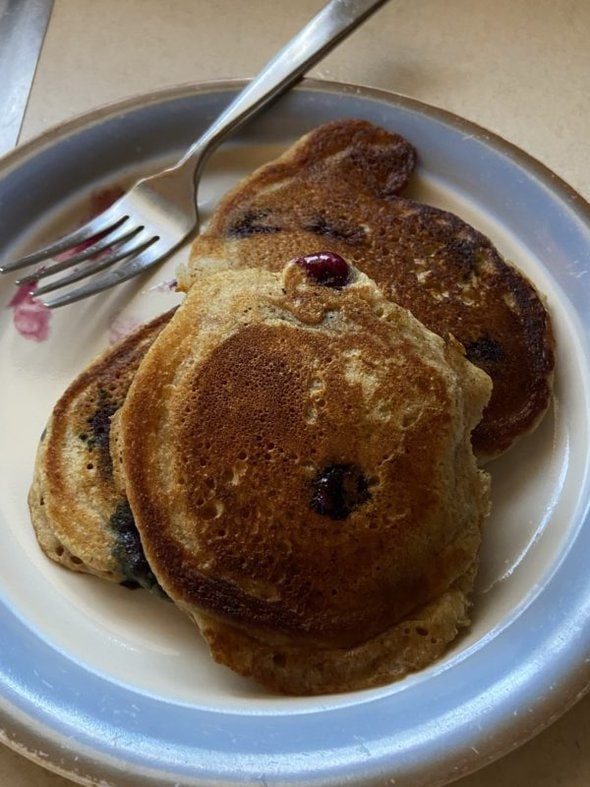 I've been using this whole wheat pancake recipe, and I just add blueberries.
I have buttermilk at the moment, but when I don't, I've been using a half yogurt/half milk mixture in place, and that works great.
for my front window
I am having so much more success with houseplants now that I have a bow window!
for beautiful frosty mornings
Of course, I will welcome the spring change when it arrives in a few months.
But for now, I am appreciating the beauty of the frozen world on my early morning walks.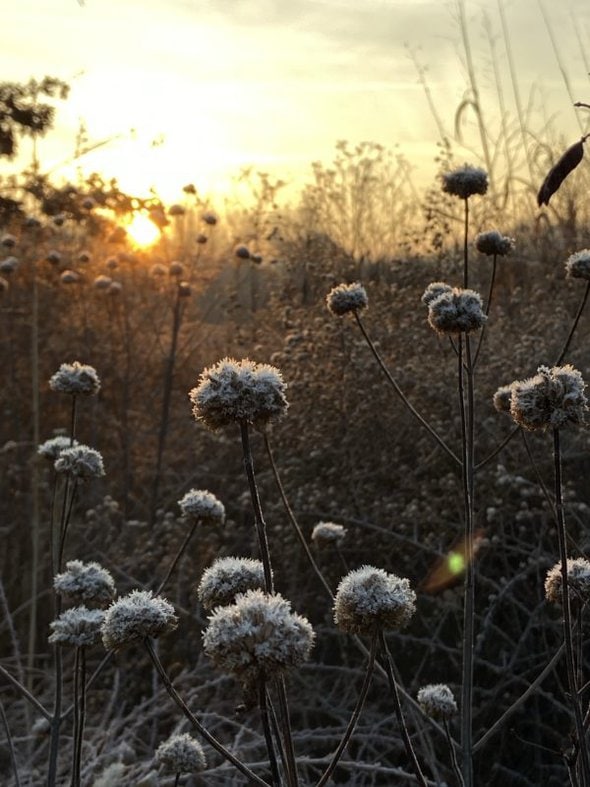 Every season has its own particular beauty, and this is true even in the dead of winter.
that Lisey passed all her FAA tests so far
She's got the written ones all done, and later this month she's got the oral and practical tests to navigate.
Those are apparently easier than the written ones, though, so I think she will do just fine.
for the friendship Lisey has with one of my classmates
Lisey is REALLY REALLY good at letter rearranging games, like Anagrams on the iMessage game app.
In my psych class last semester, we did a game sort of like Anagrams, and one of my classmates was super good at it. I said, "Oh, you should try playing with my daughter."
So, she gave me her number and I gave it to Lisey and now they have been playing Anagrams every day, even though they've never met in person.
I think they are up to 300 games now, and this makes me smile.
for cat snuggles
She snuggles with Zoe most of the time…but she sometimes takes a little break to come snuggle with me.
What are you thankful for this week?