New here? Thankful Thursday is something we've been doing in these COVID times; an exercise to help us hunt for the good that is in our lives and in the world, even in the midst of a pandemic.
Hey there, friends! It's Thursday, and you know what that means: time for some thankfulness.
This week, I am thankful:
for the quilt my aunt made
My grandma (the one who made my favorite sweet rolls!) had started a flour sack quilt years ago. Then she had four boys and apparently never got back around to finishing the quilt. Understandable, I'd say.
So, my aunt, who is an avid quilter, finished it and decided to give it to my sister and me, since we are the only girl cousins.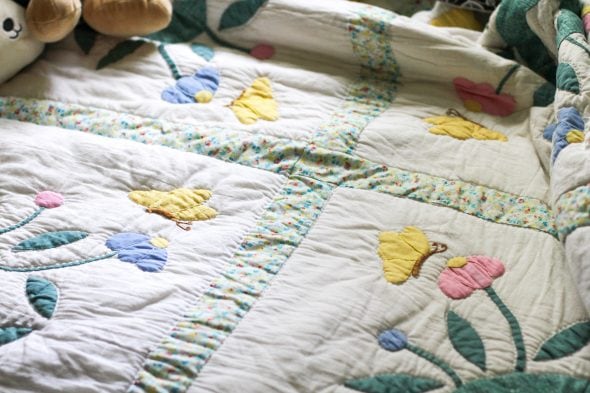 (There were originally four girl cousins on that side of the family, including my sister and me, but sadly, my two girl cousins both passed away, one in an accident and one from cancer.)
We haven't quite figured out how we will go about sharing the quilt, but for now, Sonia has adopted it because she loves quilts and vintage things.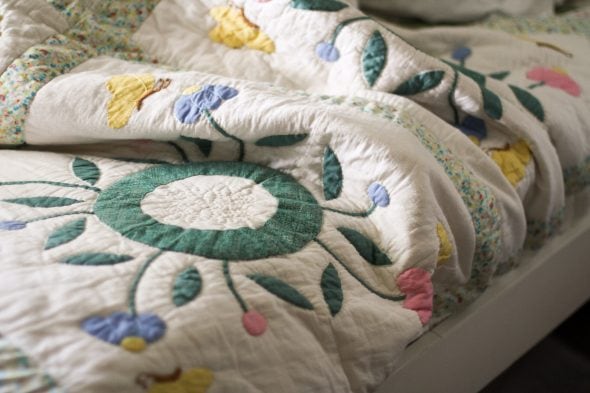 My aunt uses a machine to sew the pieces together, but then she hand quilts the whole thing, so this is a serious labor of love.
that I got to see my aunt and uncle this week
I haven't seen them in several years, and I was delighted to lay eyes on them when I went to pick up the quilt.
that my littlest niece is not afraid of me anymore
Remember the one who called me Aunt Kitchen? Well, she was very randomly terrified of me when I saw her at the pool recently.
Like, so scared she was screaming!
And I have no idea why.
So, I sent her some video messages (I am less dangerous through a screen at least) over the course of a few days, and we chatted about Mickey and Minnie Mouse, which seemed to help thaw things a bit. And when I dropped a birthday balloon at her house this week, she was not scared, and she even showed me her new purple toy phone.
Whew.
I don't like to make people scared, especially cute three year olds.
for cooler weather
I am so very happy that we've been having weather in the 80s instead of the 90s!
that Lisey gets to transfer work places
Her boss moved locations and he's got an opening for her, which is very good because there's been a seriously problematic coworker at her current location.
that Sonia's all set for college classes
I always forget how many steps there are to get a new student signed up, but I'm glad we've got it all done.
Next semester will be a piece of cake in comparison, since she'll already be a student.
that we get to do allergy shots every 3 weeks now
We're two years into this process, so now we have a year of three-week intervals, then a year of four-week intervals, and then she's finally done!
This is much easier than that first period where we went twice a week.
for the brightness of summer light
The days are definitely getting shorter, but still, my house is so much brighter now during the day than it is in the winter months.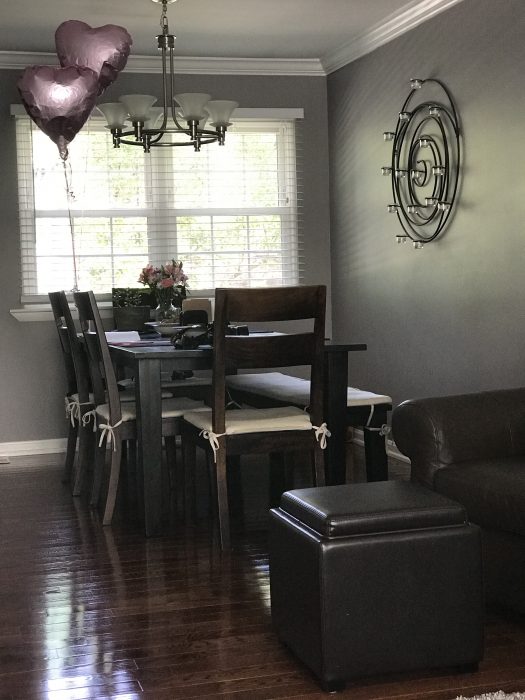 for so many cousins
I have 28 cousins (I had 31, but I've sadly lost three) and my kids have 15.
I know a lot of people only have a handful of cousins, so I feel rich to have so many, and I feel like my kids are rich too because of this.
What are you thankful for this week?