What I Spent
How about a gratuitous cat photo to start with?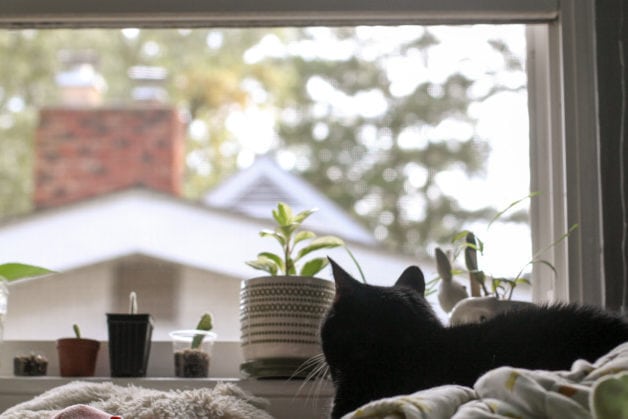 the best spot to watch the birds
This week, we spent:
$36 at BJ's
$56 at Lidl
$30 at Giant
$9.50 at Little Caesar's
$17 at Chick Fil A
That all adds up to $148.50, so, despite the takeout expenditures, I am not over my food spending number for the week. Whew!
Saturday
Mr. FG was at his parents' house helping them with some projects, so it was just the girls and me here at dinnertime.
Sonia had a ham and pasta salad for dinner, Zoe had mac n cheese, and I made a dish of zoodles with tomato sauce, parmesan, and basil for myself.
Sunday
Since we didn't do our date night on Saturday night, Mr. FG and I did so on Sunday night, when we went to Panda Express to take advantage of the Venmo $10 cashback offer.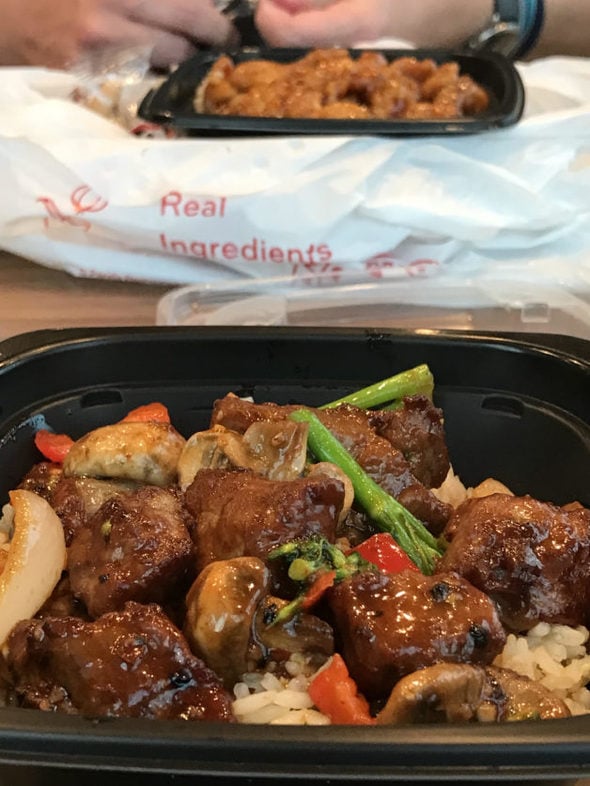 Our meal only cost $7 after the cashback. Sweet!
Monday
I made breakfast for dinner, which included fried mush and waffles.
Fried mush has possibly the least-appetizing name of any dish out there, but it's so tasty! You should give it a try if you haven't already.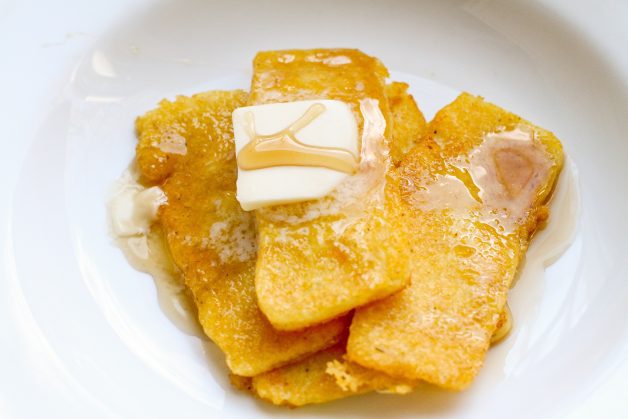 Tuesday
Sonia went over to my parents' house to get some plant cuttings from my mom (Sonia is in a serious houseplant phase right now) and she ended up staying there for dinner.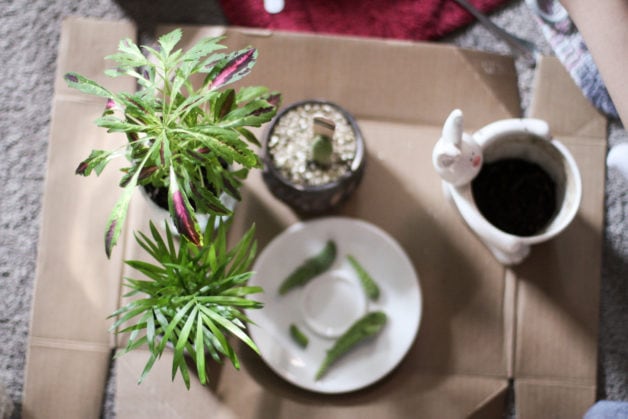 I had spent the entire day doing lots of productive things (blog work, studying work) but I did not do anything productive in the kitchen! So, Mr. FG and Zoe and I got fast food takeout for $17, and I called it a night.
Wednesday
I irresponsibly watched Singin' in the Rain with Sonia (see yesterday's post) instead of doing any dinner prep.
Then Zoe and I went to feed the shelter cats and we had only a small window of time between that and her youth group.
Luckily, Zoe said she would love to have a Little Caesar's pizza, so we picked one of those up on the way home along with some crazy bread.
Sonia can't do pizza, obviously, but she ate crazy bread with us plus a microwaveable hot and sour noodle bowl.
Thursday
I finished my bone terminology homework (woohoo!), and I had time to actually cook dinner.
I made a chef's salad, with bacon, hard-boiled eggs, and the last of a bag of shrimp.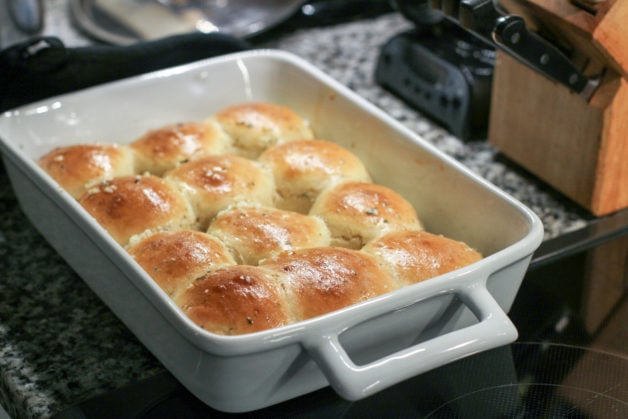 I also tried a new recipe for garlic rolls from Cook's Country, and while these were beautiful, we all agreed that my trusty garlic pull-apart bread is better.
Friday
I had planned to make pizza tonight, but since we unexpectedly had Little Caesar's pizza midweek, I might swap this out for something else.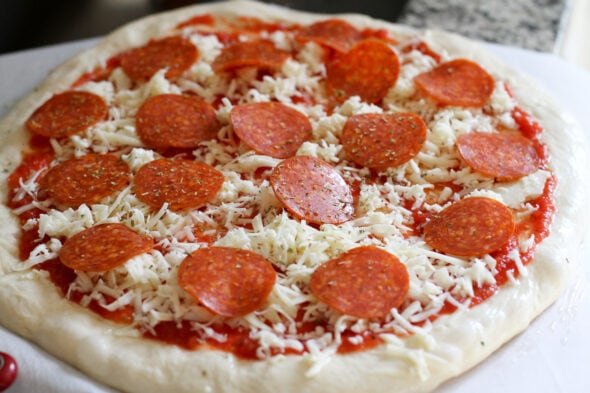 What did you have for dinner this week?