Since I write about thankfulness and contentment pretty often, you guys might start to get the impression that I am always thankful, or that contentment requires no effort.
So here's a little story. You guys know how I really dislike the hot and humid weather of summer, right?
Well, during our last string of legitimately cool days, I got up to go for a walk one morning and I thought, "This kind of weather is annoying because it's so in-between, I don't know what to wear when I go for a walk."
And then I was like, "Self! What the heck?? You've been waiting for cool weather all summer, and now that it's here, you are going to complain about dressing for the cooler weather?"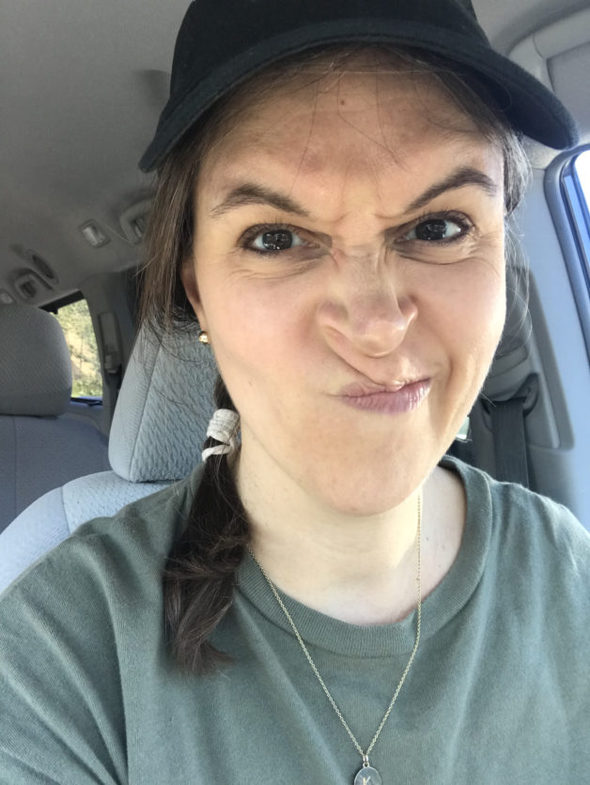 Anyway, I was reminded that it is quite possible for me to find something to be annoyed about no matter what the weather is!
My heart runs right toward discontent with absolutely no conscious help from me, which is why the practice of consciously directing my heart toward thankfulness is so super necessary.
And that brings me to today's list.
This week, I am thankful:
that my flip-flop broke on my doorstep…
…and NOT while I was in the middle of grocery shopping.
While it would have been more ideal for it not to break at all, I do feel quite blessed that it chose to give out at such an opportune moment.
that I got to watch a movie with Sonia yesterday
She's taking a film history class this semester, so she's got a movie to watch each week. This week, it's Singin' in the Rain, which I had never seen before and since we both had some free time yesterday afternoon, she invited me to watch it with her.
Sometimes I find older movies to be too slow-moving (cough, Casablanca, cough*), but I liked this one fairly well.
*also, Out of Africa. Mr. FG and I watched that way back when, and I can't remember much about it except that it went on forever and it felt like nothing happened.
that I brought a book as a backup last night
I took Zoe to youth group, and since it's a bit of a drive, I always just stay in the area rather than driving back home and then back again to pick her up.
I'd planned to do a school assignment on my laptop, but when I pulled my laptop out, I realized that part of my laptop charger was still in the outlet at home. Whoops. And of course, my laptop battery was dead.
Happily, I'd brought a library book from my stash, so all was not lost. 😉
for the promise of beautiful weather today
Accuweather literally said it's going to be "beautiful, with times of clouds and sun" today.
They never use"beautiful" as an adjective when the day is going to be humid, so I'm hopeful about today's weather.
that I am making progress on learning bone terminology
It would be one thing to learn all the bones in the human body (manageable!), but in a span of 14 days, we are supposed to learn that plus all the landmarks of the bones as well, and that is what makes this overwhelming.
Once you add in all the landmarks, a simple bone turns into 9-12 pieces of bone terminology. Yikes.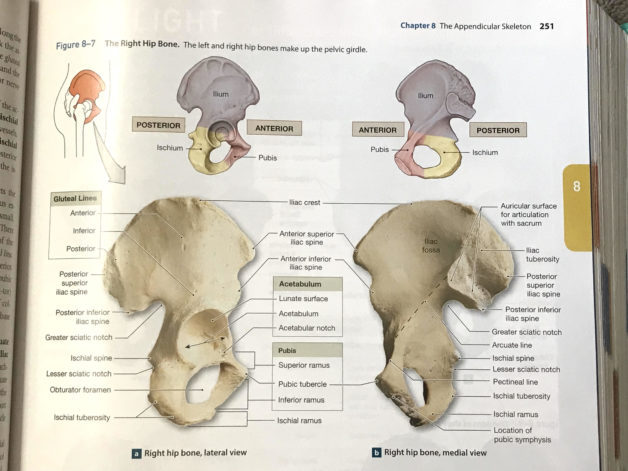 Don't get me wrong, I am still rather overwhelmed, BUT I can see that I have made progress. Yay, brain!!
And I can see that I will manage to remember at least some of this on Monday's exam.
that I am better at remembering words than numbers
Mr. FG can remember strings of numbers very easily, but I am really not good at that. If I try to copy down even a phone number, I have to look back at the source multiple times. It's like the numbers just fall right out of my brain in seconds.
I'm good at remembering words, though, and as I try to memorize all of these anatomical terms, I have often felt thankful that words stick in my brain pretty well.
I'm also thankful that we have names for anatomy rather than numbers; imagine if I had to remember bone numbers instead of bone names!
for a day to mostly stay home
Zoe and I had all sorts of places to be yesterday; we were barely home all day.
But both of us have pretty clear schedules today, and that's happy news for the two of us.
that I hear from Lisey pretty often
I appreciate the way technology makes it so easy to stay in touch! She Facetimes me here and there, and we chat via text more days than not.
What are you thankful for this week?