Today, we get to meet a reader who hails from Germany. I don't have much of a travel bug, but I would like to go to Europe one day, and Germany is definitely on the list of countries I want to visit when I am there.
So, I enjoyed getting a peek into a German person's life!
Here's Lea:
1. Tell us a little about yourself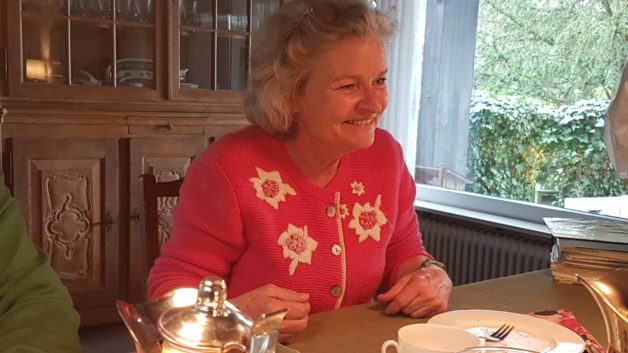 I live by myself in a spacious flat I own together with my dog in downtown Stuttgart, Germany.
I was married and have three grown sons. The eldest is married and lives in Vienna. They have an 18-month-old boy – my first grandchild.
The middle son lives in Stuttgart. He works in IT Business.
The youngest lives in Hamburg and started service in the navy for the next four years beginning on Oct 1st. He will be moving to Wilhelmshaven where he will be based.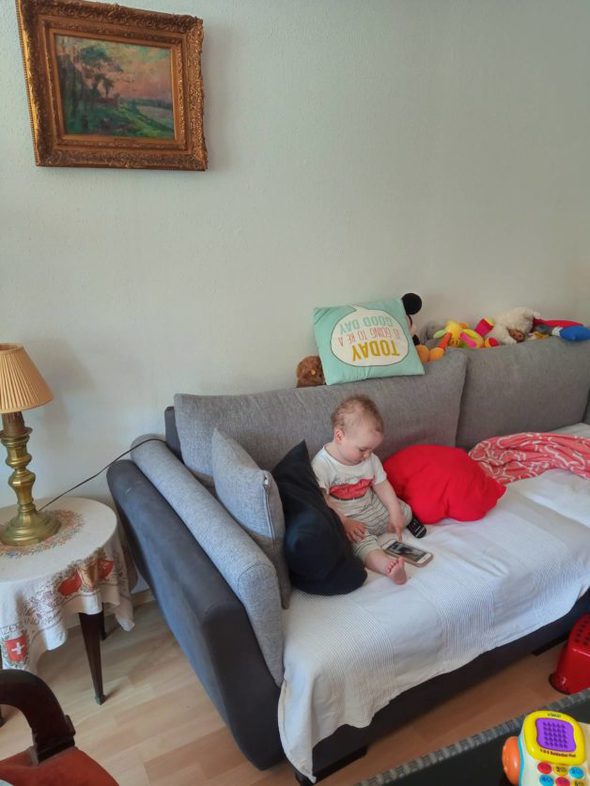 My husband and father of the boys passed away April last year.
I consider Stuttgart to be my hometown but I have lived many places though in my life. I was born in 1959 in Ghana, later we moved to Nigeria and when the Biafra war started, my mother packed up and moved with sister and I back to Stuttgart which is her hometown.
My father stayed in Africa because of his job as a journalist.
My schooling took place in Stuttgart and in 1983 I moved to Israel where I met my husband. He was from Paris, France. We became full members of a kibbutz, the boys were born in Israel.
In 1999 we moved to Stuttgart. The boys were then 11, 9, and 5 years old.
We both found jobs, settled down, and bought the apartment I live in. It is fully paid. I am debt-free. I am still holding the same job – two days/week as an accountant.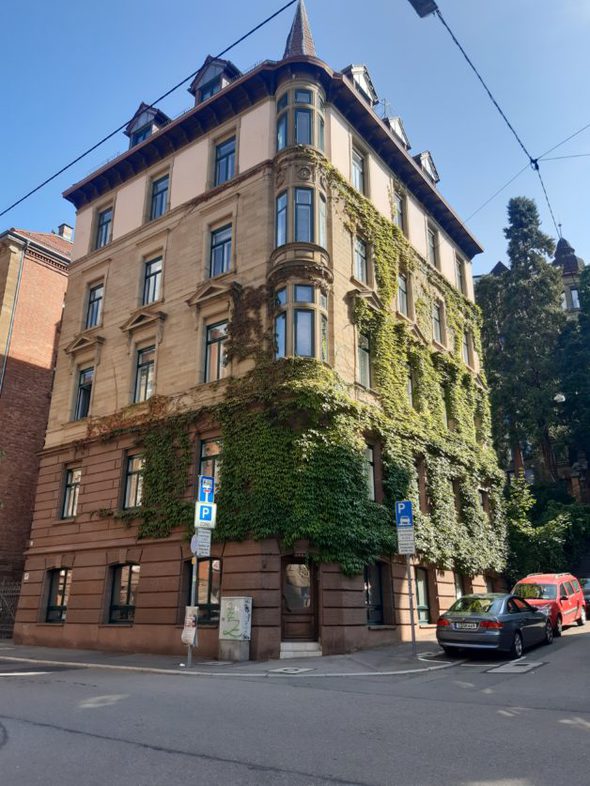 The building I live in was built in 1883 and still has many original features…door handles, window handles, even some of the glass, hardwood oak flooring, etc. Quite typical in Germany. It is a shared property. Mine is on the third floor.
2. How long have you been reading The Frugal Girl?
I think it has been 4 to 5 years now.
3. How did you get interested in frugal living?
As a child I encountered it all – living in tiny flats, nice houses, a house with 36 windows but no glass in them, etc.
Once my parents were housesitters in the German Embassy for 6 months. The deal was for them to live there rent-free (ambassador was on a lengthy leave due to a personal crisis) but they had to make sure all the servants, butler, chauffeur, gardener, cook, etc would keep on working and not forget about their work….my mother always said, that these were the most boring and somehow exhausting 6 months of her life with never ever a moment of privacy.
I remember the meals with always the butler around.
My parents are very adventurous people and it is thanks to my very frugal mother that we survived times when my father had no job as a freelancer or was being jailed for his writing. So being frugal was crucial!
4. What's the why behind your desire to save money?
See 3. With big moves and upheavals in life, I simply had to learn how to manage my income every time I started at zero AND I am passionate about being careful with resources and keeping my environmental footprint as little as possible.
Owning as little as possible and keeping things as simple as possible saves me time and energy and worry and money
5. What's your biggest frugal win?
I never bothered with a driving license and never owned a car. Public transport is very good here and as I live downtown I usually walk. My office is a 12 min walk, train station 10 min, and the walk to the shops and open-air market is 10 minutes.
My city is surrounded by woods, vineyards, and fields where the dog is allowed to be off-leash. I walk like 10 km on a daily basis.
Since my flat is spacious and I have three spare bedrooms I rent out one room to a lodger. Housing is very scarce and expensive in the big cities and even in small towns in Germany.
I never bought anything on credit. Either I can pay for whatever upfront or I wait till I can afford it.
I simply don't care about material things. When I buy I tend to buy high quality and wear things out.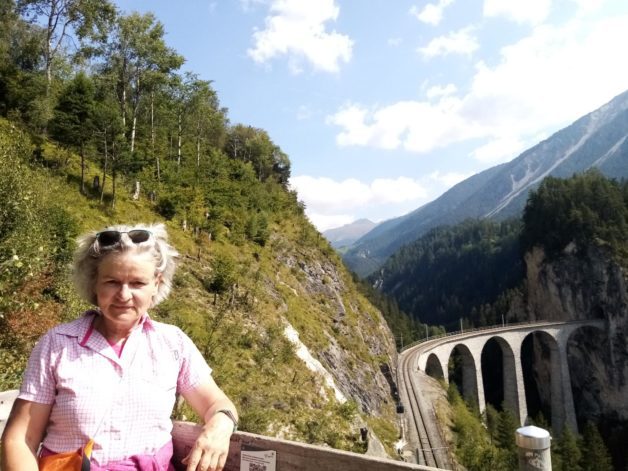 I never had the urge to "keep up with the joneses". Really never.
I am always open to hand-me-downs.
6. What's a dumb money mistake you made?
I smoked for many years. This is probably the most stupid thing I ever did.
7. What's one thing you splurge on?
High quality food – organic, seasonal, locally produced whenever possible. For clothing, furniture, electric appliances and so on, I buy "made in Germany" whenever possible.
I don't mind spending more if I can support a small business that way.
I buy most things in person and almost never do any online shopping.
8. What's one thing you aren't remotely tempted to splurge on?
Jewelry, electronics, and cruises.
9. If $1000 was dropped into your lap today, what would you do with it?
I don't know. I'd donate 10 percent and save the rest for whenever or whatever.
10. Share a frugal tip with other Frugal Girl readers
1. Don't even try "to keep up with the Joneses".
2. Be as generous as possible with your money and time and take every opportunity to help others! This will pay off in the long run! And it makes for a better world.
3. Very strong and tightly knit family ties are important! If one of us is/was in need the family will help out.
11. What's something that's unique about living frugally in Germany?
I never ever in my life worried about health insurance. Every month 7.8 percent of my income is deducted automatically from my salary and by this I am fully covered. I don't even think about it.
All these coupons, reward points on your credit card, buy one get two…..I think it does not exist in Germany – at least I don't know about this.
When using my credit card it is deducted automatically from my bank account at the beginning of the month.
University and actually any kind of training for a profession is completely free in Germany. In fact the training and apprenticeships (usually a 3-year process) – you get paid while doing this. Not a full salary but every year more than the last year.
I think in Germany we are much more inclined to save on electricity and fuel and gas as it seems to be much more expensive here than in America.
__________
Lea, thank you so much for giving us a peek into your life in Germany! I especially love what you said about how being generous and helpful just makes the world a better place.
I'm amazed by the number of places in the world that you have lived; I have lived in one state for my whole life! Is Germany your favorite spot to live, or did you like one of the other places better?
_________
Readers, the floor is yours!