I always love it when other people share what they're reading, so every now and then, I do the same.
Here's what I'm currently working through:
I'll just start at the top of the pile.
Frugal Isn't Cheap
is written by a CPA, and the book is borne out of her experiences helping people get their finances in order.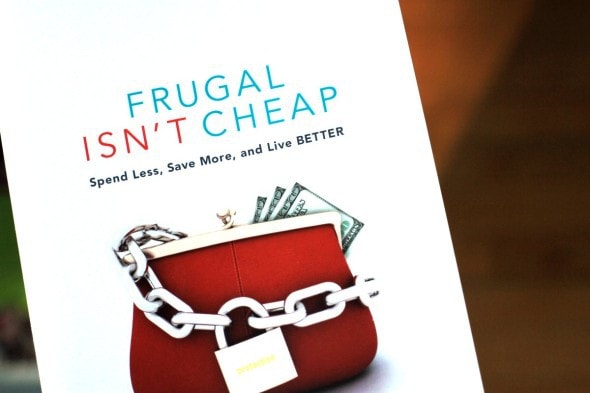 It's an easy read, and would probably be most helpful to people who are fairly new to the whole idea of smart money management. Those of you who have black belts in frugality might not learn a ton of new stuff from this book, but you know how reading through The Tightwad Gazette every now and then kind of restarts your frugality motor? Well, this book could easily serve the same purpose.
The book isn't just about frugality, though…she talks about mortgages, investments, and teaching children about money as well, and she does it in an entertaining manner, with plenty of stories and personal anecdotes.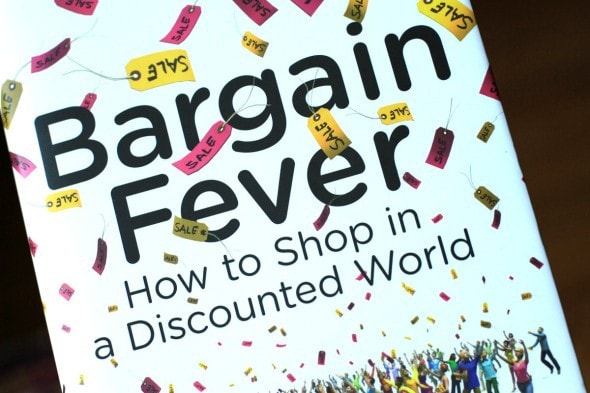 I got Bargain Fever
as a review copy, and when I first read the PR blurb about it in my email box, I wasn't even too sure that I wanted to have them send me one. I'm not really into buying cheap stuff or using lots of coupons, and I thought it would be all about that.
I've been pleasantly surprised, though. The book has a lot of interesting history, covering things like the retail innovations of Harry Gordon Selfridge (which will be especially interesting to you if you watch the Mr. Selfridge show on PBS), and how things like the bargain basement idea got started, and it takes a much more critical view of the current bargain landscape than I expected (which I appreciate, because I share that view.)
Anyway, I'm only about halfway through, but I really love this book. If you're the sort of person who enjoyed the book Cheap (which I reviewed here) you'd like Bargain Fever as well.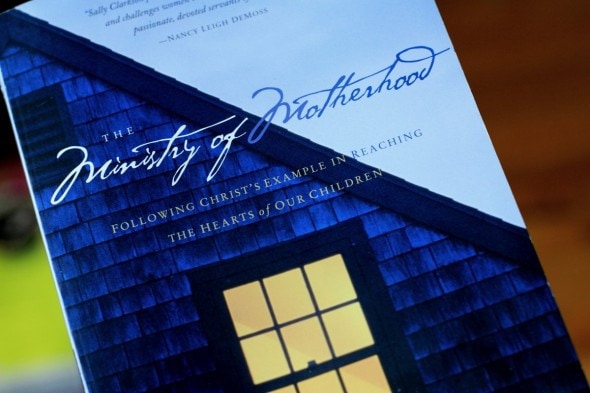 Lastly, I bought The Ministry of Motherhood
after Money Saving Mom recommended it on her blog.
Because even though my children write me sweet notes like this one: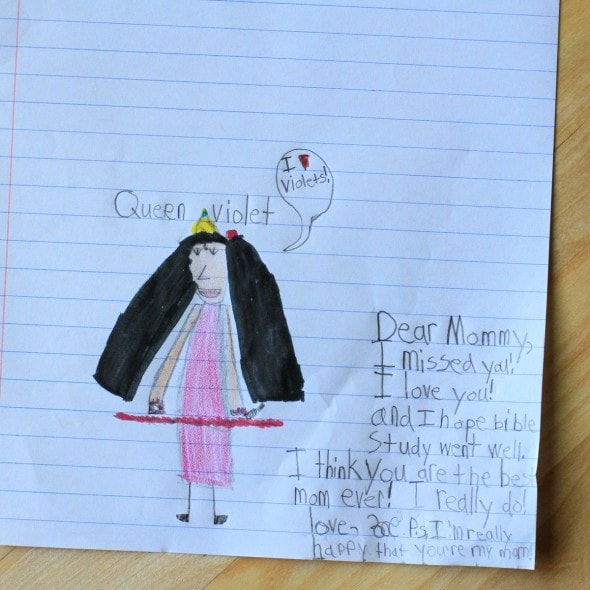 …I am acutely aware of deficiencies in my mothering and sometimes I find that reading a book on something really helps to bring about an attitude adjustment. As with the other two books, I'm not finished with this one yet, but I've found it to be encouraging and helpful thus far.
I always love to hear about good books from other people, so share! What have you been reading lately?
__________________
Joshua's 365 post: Set in Stone