(From our Father's Day trip to a local park)
What I Spent
It was an off week for Hungry Harvest (I'm trying every other week to see if that's more manageable), and at the grocery store I spent $195.
Good thing I didn't get a Hungry Harvest! 😉
I'm mostly over due to our Father's Day seafood meal, but it's fine. That doesn't happen every week, and it was still way cheaper than us going out to eat, even for a non-seafood meal!
What We Ate
Saturday
Mr. FG had been out with Joshua all day and they got back around 9 pm to see if we wanted to go out for steamed buns.
I'm not all that spontaneous, but maybe I'm getting a little better…because I said yes.
And that is how I found myself sitting at a table outside a steamed bun restaurant at 10 pm on Saturday night.
Sunday
Father's Day! Joshua joined us, so we had all six of us here, which made our dinner fun and hilarious.
We had pan-seared scallops and shrimp (chicken for Zoe since she's allergic), French bread, and asparagus.
And for dessert, I made hot fudge pudding cake. I used less sugar in the dry mixture on top this time, and it was definitely still sweet enough.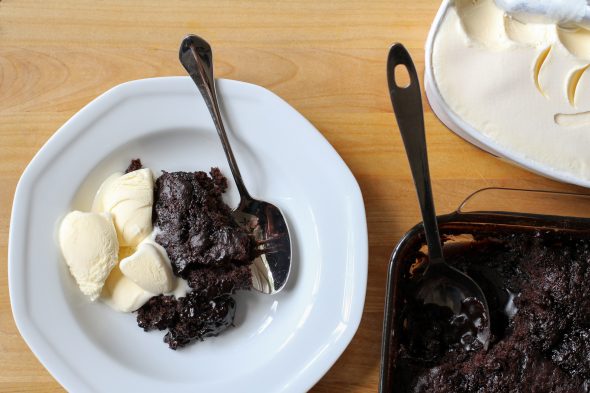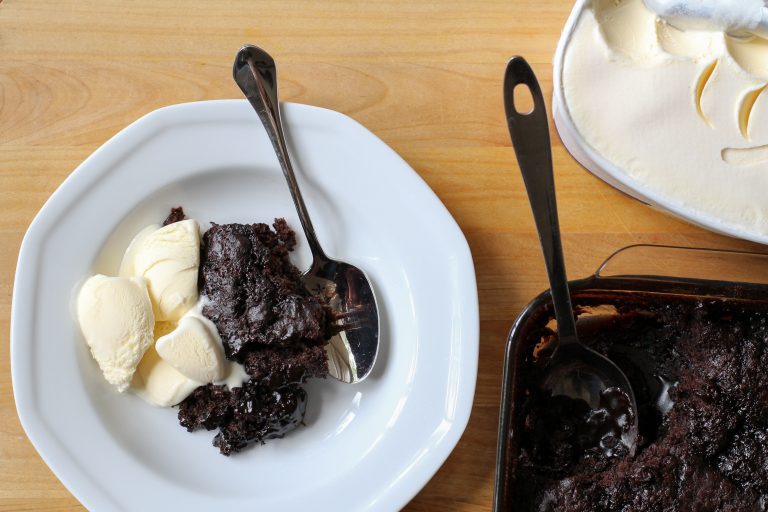 I also used dark chocolate cocoa powder (Hershey's dutched). So good!
Monday
I made pulled chicken sandwiches and I am sure I served them with some kind of produce.
Can I think of what that produce was?
Nope.
Tuesday
Friends from Florida were visiting the area, so they came over for dinner. I grilled bratwurst, cut up a watermelon, and bought several varieties of veggie chips from Aldi.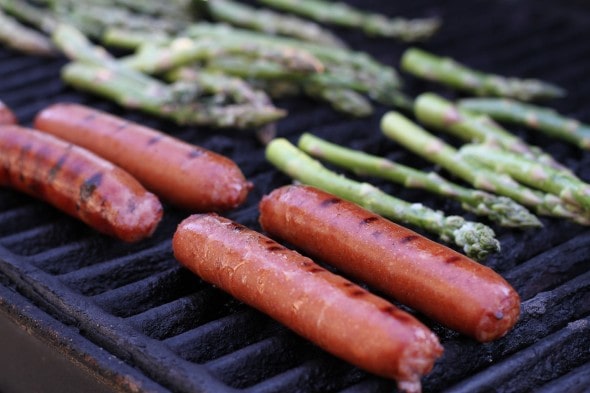 And we had root beer floats for dessert, which is what we do every time we see these friends. It's tradition by now.
Wednesday
Mr. FG was down with a cold, and even though the weather was hot outside, he was craving wonton soup.
So I went and picked up two quarts from a local Chinese restaurant.
I wasn't feeling soup-like (too hot!) so I had leftover bratwurst.
Thursday
Sonia came down with the cold and she said she felt like eating chipped beef on toast.
Apparently this cold makes people feel like eating hot things in the middle of summer?
Friday
The weather is a little bit cooler today so maybe I will make pizza.
What's been for dinner this week at your house?